From Associated Press: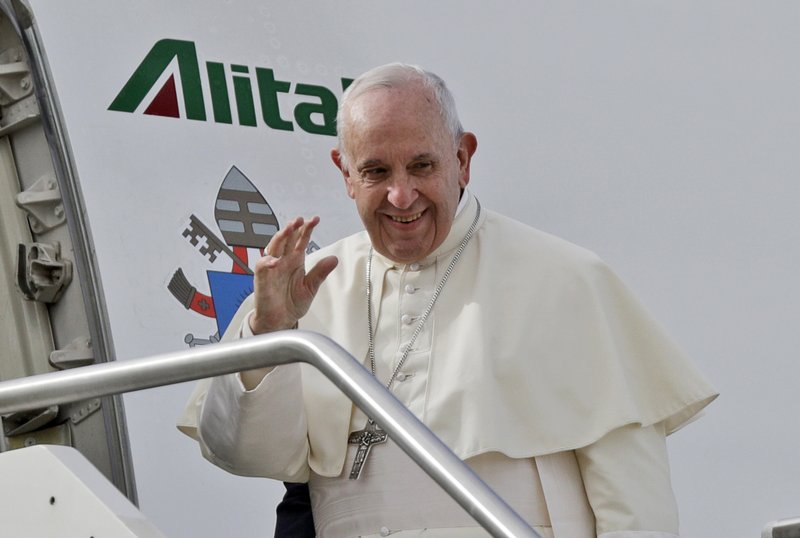 VATICAN CITY (AP) — Pope Francis made an urgent appeal for an end to the humanitarian crisis in Yemen on Sunday as he embarked on the first-ever papal trip to the Arabian Peninsula, where he is seeking to turn a page in Christian-Muslim relations while also ministering to a unique, thriving island of Catholicism.
Francis called for the urgent observation of a limited cease-fire reached in December and for food and medicine to get to Yemen's people, who are suffering the world's worst humanitarian crisis. He made the appeal at the Vatican before boarding a plane to the United Arab Emirates, which has been Saudi Arabia's main ally in its war in Yemen — a way to avoid embarrassing his hosts with a public call while in the region.