From Crux:
ROME -Now that a gag order on Australian Cardinal George Pell's conviction in December for "historical sexual offenses" has been lifted, the Vatican Tuesday said it would await the result of Pell's planned appeal, "recalling that Cardinal Pell has confirmed his innocence and has the right to defend himself to the last degree."
"Awaiting definitive judgment, we unite ourselves to the Australian bishops in praying for all the victims of abuse, repeating our commitment to doing everything possible so that the Church is a safe house for everyone, especially for minors and the most vulnerable," a Vatican statement read. "To guarantee the course of justice, the Holy Father has confirmed the precautionary measures already outlined regarding Cardinal Pell by the [bishop] of the place where he reentered Australia," the statement said.
From Vatican News:
Pope Francis has confirmed the "precautionary measures" already taken in the case of Cardinal George Pell. The former Archbishop of Sydney, Australia, is prohibited from exercising his public ministry, and of having any contact with minors. These measures had already been announced by the local Ordinary when the Cardinal returned to Australia.
In a statement, the ad interim Director of the Vatican Press Office, Alessandro Gisotti, says the Holy See "while awaiting the definitive judgement," unites itself "with the Australian bishops in praying for all victims of abuse." The statement also reaffirms the Church's "commitment to everything possible" to protect children and the most vulnerable.
[Return to www.spiritdaily.com]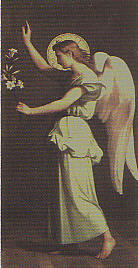 Pray always for purity and love
+
Please report any inappropriate ads or content
---