From Associated Press:
CZESTOCHOWA, Poland (AP) — Pope Francis, visiting a shrine cherished by Poles, praised native son St. John Paul II on Thursday as a "meek and powerful" herald of mercy, and honored the countless "ordinary yet remarkable people" in Poland who held firm to their Catholic faith throughout adversity in the former Communist nation.
The Argentine pontiff, who had never had set foot in Eastern Europe before this week's five-day pilgrimage, gazed in awe for several minutes as he studied the Jasna Gora monastery shrine's iconic image of the so-called Black Madonna and Child.
The faces in the images are blackened by centuries of varnish and candle soot since the artwork became the object of veneration, starting in the 14th century.
[Return to www.spiritdaily.com]
[We have an upcoming retreat in San Francisco in October; join us here]
[Subscribe to our special reports]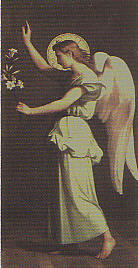 Pray always for purity and love
+++
---
---