From the Catholic Herald:
Pope Francis has accepted the resignation from the College of Cardinals of Cardinal Theodore McCarrick, retired Archbishop of Washington, and has ordered him to maintain "a life of prayer and penance" until a canonical trial examines accusations that he sexually abused minors.
Although unusual, withdrawal from the College of Cardinals in such circumstances is not unheard of. Just 10 days before then-Pope Benedict XVI retired in 2013, Scottish Cardinal Keith O'Brien announced he would not participate in the conclave to elect Pope Benedict XVI's successor because he did not want media attention focused on him instead of the election of a new Pope. Pope Benedict XVI had accepted the cardinal's resignation as archbishop of St Andrews and Edinburgh after reports that three priests and a former priest had accused the cardinal of "inappropriate conduct" with them going back to the 1980s.
[Return to www.spiritdaily.com]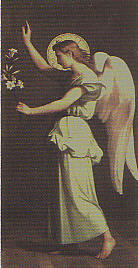 Pray always for purity and love
+
Please report any inappropriate ads or content