From Fox News:
The identities and motive of the attackers were unclear, according to the security official, who was not authorized to be publicly named.
Police said the pair entered through the back door of the church and took the priest, two nuns and two parishioners hostage during morning Mass.
Police responded and later confirmed that the attackers had been "neutralized," Sky News reported.
Three hostages were rescued in good condition, while another was taken away on a stretcher, according to reports.
[Return to www.spiritdaily.com]
[We appreciate your support]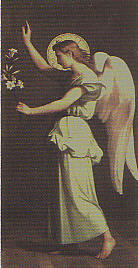 Pray always for purity and love
+++
---
---