From Catholic News Agency: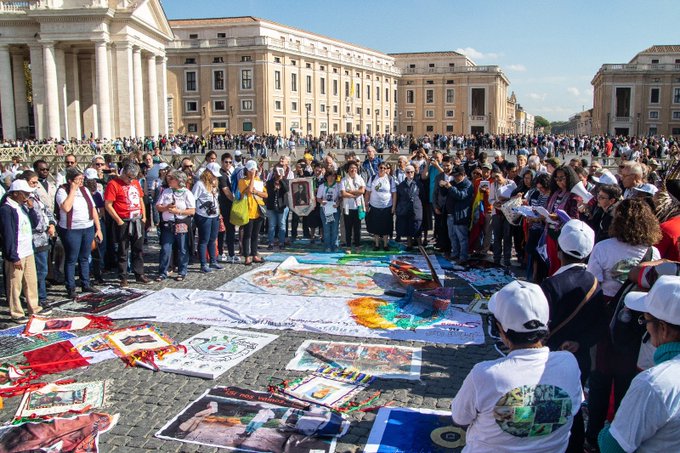 Vatican City, Oct 20, 2019 / 06:30 pm (CNA).- An "Amazonian Stations of the Cross" was prayed outside the Vatican Saturday, organized as part of a set of semi-official events connected to the Vatican's Synod of Bishops on the Amazon. The Saturday Stations of the Cross were attended by people indigenous to the Amazon region and their supporters, along with religious, priests, and bishops participating in the synod on the Amazon, an Oct. 6-27 Vatican meeting of bishops called to discuss the Church's pastoral ministry in the Amazon region.
Participants carried objects symbolic of Amazonian culture, among them a large canoe, bowls with food, indigenous musical instruments, along with the controversial, and now familiar, image of a naked pregnant woman, which has been described variously as a Marian image, as an indigenous religious symbol of Pachamama, or Mother Easter, or as a symbol of life.