Fox News reports from Dublin:  A mass grave containing the remains of babies and young children has been discovered at a former Catholic orphanage in Ireland, government-appointed investigators announced Friday in a finding that offered the first conclusive proof following a historian's efforts to trace the fates of nearly 800 children who perished there.
The judge-led Mother and Baby Homes Commission said excavations since November at the site of the former Bon Secours Mother and Baby Home in Tuam, County Galway, had found an underground structure divided into 20 chambers containing "significant quantities of human remains." [For Full Story]
NBC reports: Suspicions of unrecorded and unmarked burials at the site in the west of the country have lingered for decades. The institution run by nuns was one of many "mother and baby" homes across the country where unmarried pregnant women were sent to give birth in an attempt to preserve the country's devout Catholic image.
The Mother and Baby Homes Commission of Investigation reported that the remains were discovered in an underground structure that appears to have been "related to the treatment/containment of sewage."  [For Full Story]
CBC reports: A man who was born in a former Catholic home for orphans and unwed mothers in Ireland where a mass child grave has been discovered is demanding an apology from church and the government. 
P.J. Haverty was born at the state-sanctioned and church-run Bon Secours Mother and Baby Home in Tuam, Galway County, in 1951. He lived there until he was 6 1/2 years old, at which point he was put into foster care against his mother's will, he said. "They call it a home, but I call it a prison, 'cause that's what it was, it was a prison," Haverty told As It Happens guest host Helen Mann. "There was no love, no nothing."  [For Full Story]
[Or  Is orphanage claim 'fake news'?]
[Return to www.spiritdaily.com]
[resources: Where The Cross Stands]
[March retreat in Atlanta]
[Michael Brown Special Reports]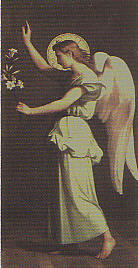 Pray always for purity and love
+++