From Variety:
Italy's Marco Pontecorvo will direct
ROME — The miracle of Our Lady of Fatima is set to get a new high-profile cinematic treatment.
In the latest of a growing crop of major faith-based films, several prominent U.S. indie players, including Origin Entertainment, Frida Torresblanco ("Pan's Labyrinth") and Rose Ganguzza's Rose Pictures ("Kill Your Darlings"), have teamed up on "Fatima," to be directed by Italy's Marco Pontecorvo and shot at Rome's Cinecittà Studios.
"Fatima" will mark the most ambitious attempt to reconstruct the solemn supernatural events surrounding the supposed apparition of Mary to three shepherd children in Fatima, Portugal, in 1917, since Warner Bros.' classic "The Miracle of Our Lady of Fatima" in 1952.
[For full story caution, Hollywood publication]
[Return to www.spiritdaily.com]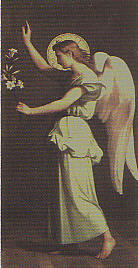 From Taboola; The Web 
Recommended For You