In the mailbag in February was a photo/artist's depiction of Saint Bernadette at Lourdes, as the month of the apparitions there drew to a close. It struck us as a painting — albeit a lifelike and excellent one. We asked: Could it actually have been the seer in the "photo," as some believe?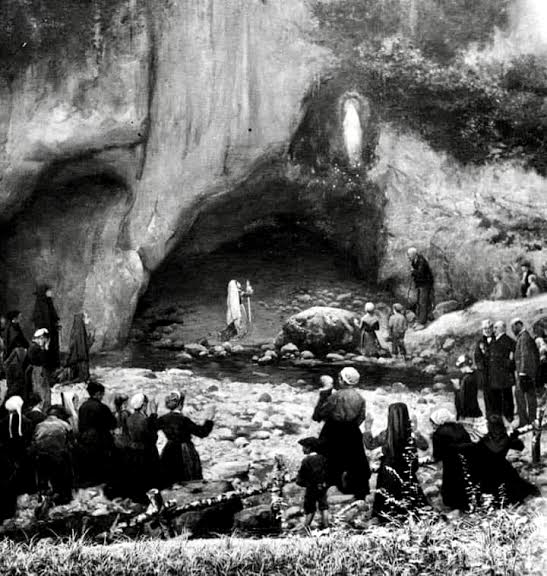 We have an answer, by way of view Rafael M. Villongco, who writes: "It's a painting entitled: "The Miracle of the Candle" (The 17th Apparition of Our Lady of Lourdes) by: Carrier-Belleuse and the original can be found at Hotel Panorama – in Lourdes (reproduced in the book, Bernadette Recounts Her Apparitions, published by: André Doucet and Sons Publications  – Lourdes, France).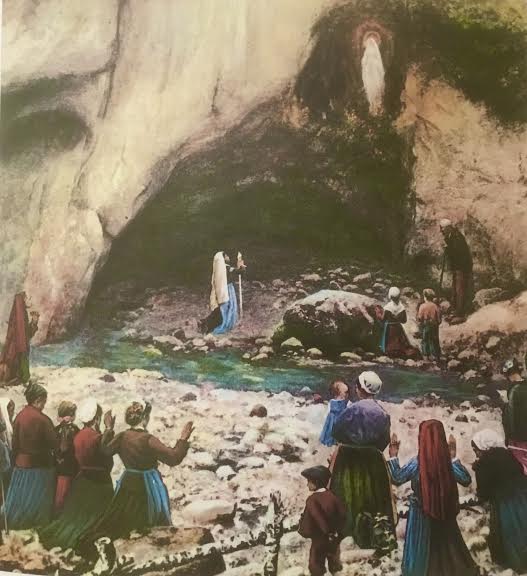 There are other photos from early times at Lourdes of Bernadette that are legitimate.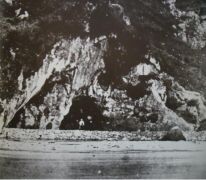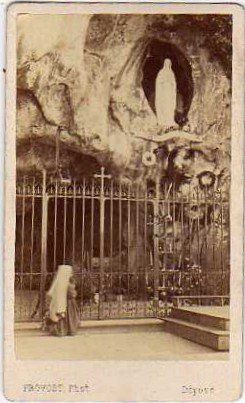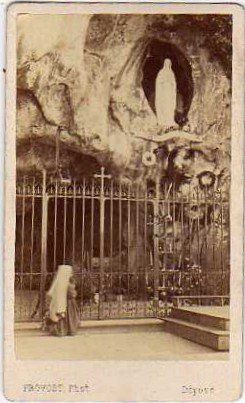 Now that's a holy card if we've ever seen one!
[resources: The Last Secret]