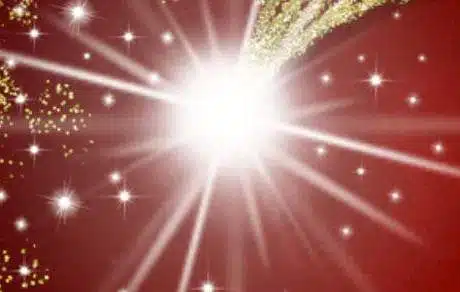 America's most inspirational speaker had a recent message that reduces to three words: "Let It Go."
Indeed.
We all have hurts. We all have borne insult, aggravation, unfairness. We have been offended. No question!
While on this earth, constantly. Countless times.
But when we focus on them, they just grow. They're magnified. And when we focus on them, when we obsess, it gets us stuck. We don't find our destiny.
How many of us live our lives from a wounded perspective? How many times do we replay injury?
Let it go.
If you don't, the wound will continue to hurt. You will still bleed. And you will "bleed" onto others.
Let God handle those who have caused you harm.
The same with sadness. Mourning is one thing. But holding onto it keeps you from openings, from new opportunities.
God wants us to always move on ("seven times seventy"). This brings up forgiveness. When you don't forgive, you keep the wound open.
Don't let people distract you. Don't hold onto that rude driver, that person who cut you off at the supermarket checkout.
Don't let offenses take deep root.
Every time we hover over one, it digs in all the more.
"Hurts" only continue to hurt when we let them. Lift others up instead of letting others drag you down.
Look at how David of the Old Testament went on from unfairness to higher things (like slaying Goliath). You can't make people do what's right, but you can react to it in the proper manner.
There's a new level, a new Goliath, in your future, a big achievement to reach. Aim for that. Put your focus there.
Pray for those who cut you off, or honk at you. It's hard at first but becomes a delight. For God will pull you up when others try to push you down.
The more they push, the stronger will God counter it.
Think of things that are productive instead of negative. Don't relive sorrow! God will make it up to you.
Let it go. Perpetual forgiveness brings grace and joy, in whatever situation.
Let nothing devastate you but your own shortcomings.
When we learn to let things go, we keep rising higher.
Bitterness comes from holding on to things, from allowing in poison.
Don't bury toxic wastes. It will contaminate. It will keep leaking out. Dismantle it.
Oh, the broken record we allow to replay hundreds of times! Stop that "roundtable." Stop spinning the same sad tune. Halt that negativity that rotates through your mind like the neon ticker at Times Square.
Let go of disappointment, of remorse. Turn it over to God.
A great aid in joy is this; halting obsession; let it go no matter the circumstances. Trust God to make it up to you.
For certain, He will, if you give Him the opening.