From Crux Now:
ROME – A recent German report documenting hundreds of cases of physical and sexual abuse at a famed boys choir in Regensburg, led for part of the seventy-year span covered in the report by Pope Benedict XVI's brother, was "shocking," according to one of the Church's leading experts on child abuse – and what's worse, he warns, the story hardly ends there.
"I'm sad to say, but from all I see on other continents, I'm quite sure we are going to encounter more cases like this. I [especially] anticipate it in other parts of the world where this issue has not been talked about, either in the Church or in society at large," said German Jesuit Father Hans Zollner.
"This topic is starting to surface now in countries like India, where up until five years ago one heard nothing about this.  Yet today the topic is openly discussed  in the media again and again, both regarding [cases] in the Church and in society at large," he said.
[Return to www.spiritdaily.com]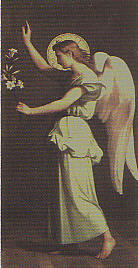 Pray always for purity and love
+++