From Associated Press:
KARAMLIS, Iraq (AP) — There were gasps, followed by tears at a small church in northern Iraq as a group of Christians returned to their parish Sunday to find that everything had been destroyed, including the statue of the Virgin Mary, which Islamic State militants had decapitated before they left.
Keramlis, a Christian town on the Nineveh plains in northern Iraq, fell to IS in August 2014, two months after the extremist group took Iraq's second-largest city of Mosul and surrounding areas, sending most of its inhabitants fleeing.
The town was retaken by Iraq forces three weeks ago as part of the push for Mosul, but most of its homes were destroyed in the process.
[Return to www.spiritdaily.com]
[Special Reports by Michael Brown]
[Emergency Supplies]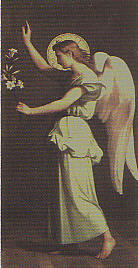 Pray always for purity and love
+++
---
---
Please report any inappropriate ads or content