---
A former "Miss California," Robin Harfouche, who once appeared on a national television show as a dancer, says that spiritual forces tried to recruit her as a "New Age" apostle, leading to demonic manifestations and a serious, freak accident before she turned to Jesus.
Appearing on the show, It's Supernatural, Harfourche said that from the time she was young, she was "visited" by a "woman on a horse" who always seemed to be looking for something from her.
The recurring dream frightened the young, five-year-old  girl, who described the woman in detail to her mother and was told the description precisely matched her great-grandmother — who had been a witch.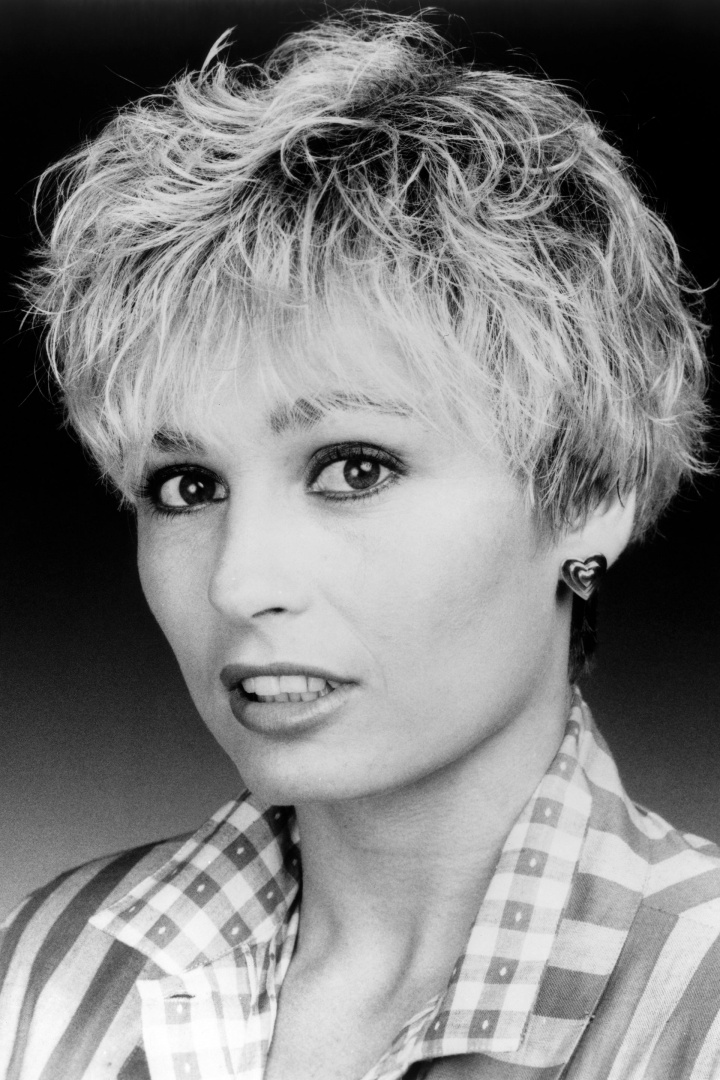 While in college, Harfouche, who also suffered child molestation in her youth, claims she was visited in broad daylight by a "spirit guide" who "looked like an alien" and told her he knew about her life and that she was chosen. "Doors of opportunity" — starting with a dance studio "unexplainably" taking her under its wing — suddenly popped open for her.
"Things were happening fast for me and that led to Hollywood," she recounts. The spirit, which became "very aggressive," portrayed itself as an "ascended master" that wanted to go into her body so she could "channel" it, she says. And Robin acquiesced.
She was told her role was to become famous and propagate the New Age — a term not widely in use at the time and one with which she bore no familiarity. "He said it was a religion and he said it would be the 'one-world religion.' It's a spirituality. He said it was a religion that would be all over the world at the same time."
In the most bizarre twist, the "guide" gave way, says Robin, to a female spirit that identified itself as Marilyn Monroe. It was the beginning of a rapid ascent up the Hollywood ladder — in the direction of the fame she had been promised.
Soon after the appearance of "Monroe," Robin received a phone call from a prominent producer. "Who are you, and how did your name get on my private call sheet today?" he asked, at the start of the strange conversation. "Nobody gets on that unless I put it down."
Robin knew right away that it was "supernatural," that "my spirit guide got my name there."
The producer asked what she did, and when she explained that she was a dancer and actress, he said, "We need to meet, because I feel this is God."
She went to his office — the address of which was 666 Robertson Avenue. It was a producer who had collected a number of Emmy and Academy awards — the real thing. She had her ticket.
When they met, says Harfouche, she and the producer sat down and he said, "There's something very special about you. I've seen stars in my life, and you've got what it takes." 
He said he wanted to introduce her to a friend of his– an agent who had represented Marilyn Monroe.
Consulting her new guide, "Marilyn" told her what to wear for the meeting with the powerful agent — set for the next morning — and said, "Don't worry about it. He's going to sign you."
And so he did. And so it went — this meeting with an agent who also had represented famed New Age actress Shirley MaClaine as well as Dean Martin, Gene Kelly, and Michael Jackson.
At one point, as they spoke, the agent leaned over his desk and said, "You have a spirit guide, don't you?"
Taken aback — but also realizing this was what she called a "divine appointment — the young starlet responded in the affirmative. "It's Marilyn Monroe, isn't it?" asked the agent. When Robin said yes, the agent called his secretary and told her to cancel the rest of his appointments and they spent hours together, this high-powered agent with an unknown aspiring actress. From there he began molding her to become "the next Shirley MacLaine," as well as a touch of Marilyn.
One day, she was sitting on the couch with her boyfriend — a musician — who suddenly blurted out that her face had changed into the visage of Monroe. We submit this all for your discernment. Is it an example of how spirits deceive? How they masquerade? How they attach to people — whether a great-grandmother or a dead movie star — perhaps to re-experience aspects of their existence? And does it teach how forces of darkness open doors when the doors lead to the wrong place — or when there is a nefarious mission?
This upset Robin — she felt she did not have control — and it "freaked out" her boyfriend.
It was while waitressing at Sonny Bono's restaurant for weekday money that a heavy door came off its hinges — "flew," she claims — and hit her in the back of her head "like a hammer."
The next thing she knew, she was waking up from a coma at Cedars-Sinai Hospital in Los Angeles, with such nerve damage she was told she would never walk again.
She was going to commit suicide but her musician friend called in 1985 and said he wanted her to go to church with him. Robin, 28, had nowhere else to turn. And so it was.
"I felt like a lightning bolt hit me when I went into the church," she recalls. "I started crying. I was at peace, which was really wild. I was just sitting there and this happened to me." She realized then that Jesus was the only Way — and that she had been looking for Him her whole life and to that end had pursued the wrong avenues. 
The preacher said "God is healing you" and she passed out, in her wheelchair, for forty-five minutes. 
The pain left. So did the paralysis.
She ended up marrying the preacher. And is now herself an evangelist.
Is it the power from God? Or has deception wended a different way?
There are admittedly strange aspects to it. Their website seems a bit — different.
The crutches? The robes?
An exercise, once more, in discernment.
[resources: The God of Miracles]