From Catholic News Agency:
New York City, N.Y., May 22, 2018 / 08:30 pm (CNA/EWTN News).- The Archbishop of New York said Tuesday that while some recent comments about homosexuality attributed to Pope Francis are "orthodox teaching," the pope's reported remarks could require clarification.
Cardinal Timothy Dolan affirmed the pope's recent affirmation of God's love for a gay man with whom the pontiff visited in Rome, saying: "Jesus would have said that, and so would I. That's conservative, traditional, Catholic, orthodox teaching. The 'Catechism' insists on that." "While any sexual expression outside of a man and woman in marriage is contrary to God's purpose, so is not treating anyone, including a gay person, with anything less than dignity and respect," Dolan added, speaking May 22 during his weekly radio show on Sirius XM's The Catholic Channel.
[Return to www.spiritdaily.com]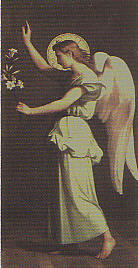 Pray always for purity and love
+