From the Indian Express:
The Conference of Italian Bishops (CEI) has condemned "vulgar" posters critical of Pope Francis that appeared all over Rome at the weekend and expressed solidarity with the reformist pontiff. The anonymous posters, written in the local working-class 'Romanesco' dialect, picture a stern-faced Francis and allege a series of misuses of papal power, with the words: "Where's your mercy?"
"Probably the best reply is silence," the CEI said in a statement published on Tuesday in Catholic daily Avvenire. "But at the same time, it's hard not to react to the denigration of the successor to St Peter who has been attacked in a vulgar way," the statement continued.
[Return to www.spiritdaily.com]
[March retreat in Atlanta]
[Michael Brown Special Reports]
[Books written by Michael Brown]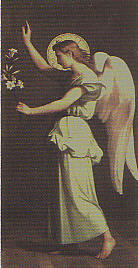 Pray always for purity and love
+++
---
Please report any inappropriate ads or content