From the Catholic Herald:
An Australian court has found the Archbishop of Adelaide guilty of concealing child sex abuse by a fellow priest in the 1970s.
Archbishop Philip Wilson was convicted of failing to inform the authorities of allegations against Fr James Fletcher. He had denied being told about the abuse by some of the victims, however Magistrate Robert Stone rejected his claims that he had no memory of the conversations. Fr Fletcher was convicted of nine charges of child sexual abuse in 2004 and died in jail two years later. One of his victims, Peter Creigh – who waived the right to anonymity – said he had described the abuse to the then Fr Wilson in detail in 1976. Archbishop Wilson is the most senior Catholic in world ever convicted of concealing abuse.
[Return to www.spiritdaily.com]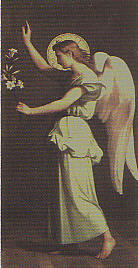 Pray always for purity and love
+