Devotion to His Precious Blood
---
On the day it celebrates its independence, the United States looks at a world in need of the Precious Blood, a world in which:
From NBC: 
North Korea launched a missile on Tuesday, with Japan saying it appeared to have landed in the Japanese exclusive economic zone (EEZ). The rogue nation, via its state news agency KCNA, said it had succeeded in launching an intercontinental ballistic missile, something leader Kim Jong Un reportedly had claimed to be close to accomplishing.
ICBMs have a minimum range of around 5,500 kilometers and are capable of carrying nuclear weapons. For its part, South Korea did not rule out the possibility of the missile being an ICBM.  [For Full Story]
---
Can it now reach Alaska?
This occurs at the same time that:
---
From the Washington Post:
BEIJING — China's military vowed Monday to step up air and sea patrols after an American warship sailed near a disputed island in the South China Sea in what Beijing called a "serious political and military provocation."
The spat is the latest in a series of disputes that have roiled the U.S.-China relationship in just the past few days. Experts said Washington appeared to be signaling its growing frustration with Beijing by rolling out measures including arms sales to Taiwan and sanctions against a Chinese bank doing business with North Korea. On Sunday, the USS Stethem, a guided-missile destroyer, sailed within 12 nautical miles of Triton Island, a U.S. defense official said. The small   isle in the Paracel Islands chain is claimed and controlled by China. It was the second such U.S. operation near Chinese-controlled islands in six weeks.  [For Full Story]
---
Meanwhile, in the "United" States itself, an independent nation no longer seems like a unified one. As Patrick Buchanan writes:
---
From (WorldNetDaily):
We no longer have the same ancestors. They are of every color and from every country. We do not speak one language, but rather English, Spanish and a host of others. We long ago ceased to profess the same religion. We are evangelical Christians, mainstream Protestants, Catholics, Jews, Mormons, Muslims, Hindus and Buddhists, agnostics and atheists.
Federalist No. 2 celebrated our unity. Today's elites proclaim that our diversity is our strength. But is this true, or a tenet of trendy ideology?
Are we passing on the house we inherited – or observing its demolition?
Happy Fourth. And God bless the USA.  [For Full Story]
---
From today's Mass reading (Genesis 19):
Early the next morning Abraham went to the place
where he had stood in the LORD's presence.
As he looked down toward Sodom and Gomorrah
and the whole region of the Plain,
he saw dense smoke over the land rising like fumes from a furnace.
Thus it came to pass: when God destroyed the Cities of the Plain,
he was mindful of Abraham by sending Lot away from the upheaval
by which God overthrew the cities where Lot had been living. [See full passage]
[resources: Where The Cross Stands]
[Return to www.spiritdaily.com]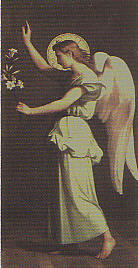 Pray always for purity and love
+++
---
Please report any inappropriate ads or content