From Charisma News:
Knott's Berry Farm closed a "demonic" Halloween-themed attraction after Christians, including Rick Warren's wife Kay, waged warfare.  
"Knots Berry Farm has a psychiatric ward with a demonic patient in their Halloween set.
This is NOT entertainment. I'm infuriated that they use the pain & suffering of millions of people for laughs or thrills.
Take it down!" Kay posted to Facebook. 
[Return to www.spiritdaily.com]
[San Francisco retreat this month; join us]
[Michael Brown Special Report Subscription]
[Emergency supplies]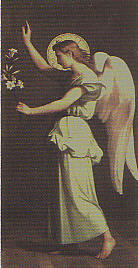 Pray always for purity and love
+++
---
---