From [translated]: Forums of the Virgin Mary for your discernment only
[SD note: the past year has seen extraordinary developments in the realm of "lights in the sky" and other so-called "UFO" phenomena. Is this also a "sign of our times" — of our disorientation, the befuddlement of minds clouded with sin? At LaSalette — the anniversary of which is celebrated today (9/19) — Our Lady in 1846 said, "The demons of the air…, will perform great wonders on earth and in the atmosphere." So prevalent are "UFO" accounts that the U.S. Defense Department and intelligence agencies are currently involved in investigating them and issuing statements, including one two weeks ago by the chief of NASA, who said they had no evidence, at this point, of actual extraterrestrials and that government lacked technological capabilities to investigate many of them.]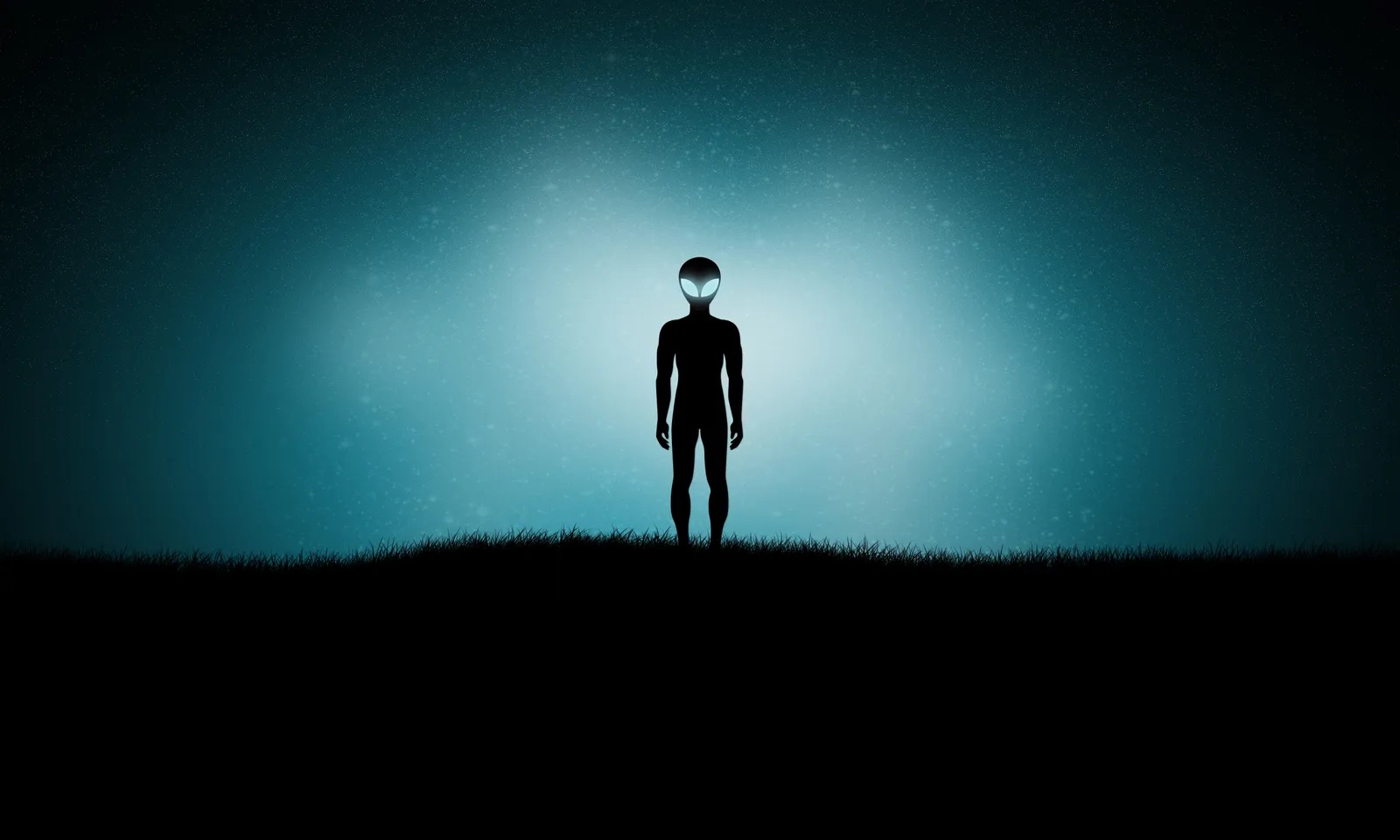 The campaign to normalize alien existence and rebellion against God.
Recent months have seen a massive media campaign to normalize the belief in the existence of intelligent aliens visiting earth from space.
Statements by alleged witnesses have been disseminated that the U.S. government retains spacecraft and alien bodies.
This has happened many other times in previous decades.
But this time the great world press gave it a very large diffusion, never seen before.
And they even go so far as to speak of the imminence of the government's official announcement of alien existence and its public presentation.
Something seems to have changed. Here we will talk about whether it is possible that intelligent beings exist outside the earth, under what circumstances, and what we should think of them if they appear to us.
Parallel to the current media campaign, never-before-seen phenomena of waves of unexplained lights are taking place in the sky. As well as the materialization of cryptic creatures with bright red or green eyes, which are frequently sighted, in geographical points that are considered portals to other worlds, along with the so-called extraterrestrials. And disturbing phenomena in nature.
This campaign sounds similar to a variant of the Blue Beam Project published by the journalist Serge Monast in 1994, where he claimed that hidden world powers were planning to create a fake alien landing, as part of a plan to establish a New World Order.
They would use a variety of technologies, including holograms, sound weapons, and laser beams, designed to resemble Christian angels, in order to fool the world's population into believing they are divine beings.
Monast maintained that the goal of the Blue Beam Project was to create a single global religion, which would be controlled by the world elite.
An alleged Mexican seer, Lorena Portillo, said in 2023 that "there will be great battles for the opening of 'star gates' throughout the earth. 
"Such stargates connect earth to the far reaches of the universe and other dark dimensions, all of which were closed at the time of Noah's Flood.
"However, over the centuries, some of these stargates have been opened by occult means."
The affirmation of the supposed seer Lorena reminds us of the famous vision that Leo XIII had in 1884, that the devil was granted a period of power of 100 years to test the Church, and implicitly humanity.
And then the Pope was shown a massive attack of demons on the Vatican, which is why he wrote the Prayer to Saint Michael the Archangel, to ask for defense.
And it also recalls what Our Lady warned at La Salette in 1846, that "Lucifer together with a great number of demons will be unleashed from hell," which was later corroborated by Blessed Anne Catherine Emmerich.
But to tell the truth, it is no longer necessary to be a mystic to see it, the sexual transgression into which the West entered, the increasing persecution of the Church, the martyrdom of Christians and the burning of temples, disorder, generalized blasphemy, and all the things you already know indicate that we are in for a game changer.
And this does not seem to be a game of fashion.
It is part of the subversion of God and what the New Age has preached for decades, that aliens will formally announce themselves, presenting themselves as our true creators. 
Claiming that we are the hybrid offspring of the aliens, and that Jesus and other religious figures were simply their creations and messengers; ascended masters only.
And they will teach us to look for the inner "light," the "god" within all of us, instead of the One True God in Heaven.
But do aliens really exist? And if they exist, who are they?
Neither in the Old nor in the New Testament do we find any reference to another species of rational beings, endowed with body and soul, apart from humans.
And the Bible speaks exclusively of three classes of intelligent beings: the members of the Holy Trinity, angels, and men.
Of course, someone might dismiss it, pointing out that there are other subjects and beings about which the Bible is silent or provides only implicit information. 
And most will say that we shouldn't think so much about the Bible, because it is just an interpretation of God's manifestation to human beings.
Criteria also shared by the modernists within the Church.
But as Christians, when we talk about the possibility of intelligent life in other parts of the universe, we must keep Jesus in mind. Because?
First, because human beings were created in the image and likeness of God, and Jesus Christ is the perfect image of his Father.
And our bodies, which are the image of God, for now are considerably far from the body of the alleged aliens, which have been disclosed.
Second, because of original sin, not only humanity was damaged, but also all of Creation. 
And since aliens are members of the cosmos, they too would have to be affected by humanity's sin.
Some may argue that it is arrogant to claim the supremacy of human life, but that statement expresses the dignity that God bestowed on us when He created us in His image and likeness.
And thirdly, and most importantly, the existence of intelligent aliens would be contrary to the eternal plan revealed by God for all Creation, for human beings and, above all, for Jesus Himself.
Because God not only created everything through His Son, but also created everything for Himself, Colossians 1.
Therefore, intelligent aliens find no place within God's eternal scheme, because their entire focus is on humans and the humanity of his Divine Son. [scroll for more:]


Now, assuming that intelligent aliens exist, being rational creatures made in the image and likeness of God, they too should have had the choice between embracing the One True God or the god of themselves.
If they chose the true God they would have remained unfallen, and would never have suffered the terrible twist to their nature that original sin brings.
But how could rational extraterrestrial creatures, who have not committed original sin, coexist in a universe seriously affected by the consequences of the original sin of human beings? 
Because according to the interpretation of the sacred texts by the Fathers of the Church, our cosmos is entirely affected by the original sin committed by Adam and Eve.
The other alternative is that they were human beings who have a fallen nature, and then we must be very careful.
Because they would be under the influence of the devil and would not have the Grace of Christ to lead them to the virtue for which God originally made them.
And the third alternative is that they are not human beings with body and soul, but angels.
They could be angels obedient to God or fallen angels, those who rebelled under the leadership of Lucifer.
Fallen angels can materialize with God's permission.
But they may have also created other beings through genetic engineering.
And there are reasons to suppose that they are the Nephilim that the Bible speaks of.
That deep down they would also be children of God, because they would have part of the genetics of human beings.
Some good advice would be if you ever encounter these non-human creatures, make the Sign of the Cross and say the names Jesus and Mary repeatedly.
If they are demons or Nephilim, this will take them away and they will leave you alone.
Well, so far what we wanted to talk about this campaign that has been unleashed to normalize aliens and what are the possibilities that they are beings obedient to God, and are not under the orders of the evil one.
And I would like to ask you who do you think are these alleged aliens, whose existence is trying to be normalized.
WATCH THESE VIDEOS
READ THESE ARTICLES
What would the discovery of Extraterrestrial Intelligent Life mean for Christianity? https://forosdelavirgen.org/es-posible-que-exista-vida-inteligente-fuera-de-la-tierra-2014-01-16/
Reading the Bible in UFO code https://forosdelavirgen.org/la-lectura-de-la-biblia-en-clave-ovni-2014-01-28/
The religion of the Raelians tries to claim Hitler's symbol of the swastika https://forosdelavirgen.org/la-religion-de-los-raelianos-trata-de-reivindicar-el-simbolo-de-hitler-de-la -swastika-2014-07-19/
Why a Christian Should Not Practice Yoga or Reiki https://forosdelavirgen.org/no-se-puede-separar-las-tecnicas-de-yoga-y-el-reiki-de-la-filosofia-que-hay- behind-2013-05-24/