From Fox News:
Since Our Lady of the Airways opened in 1951 at B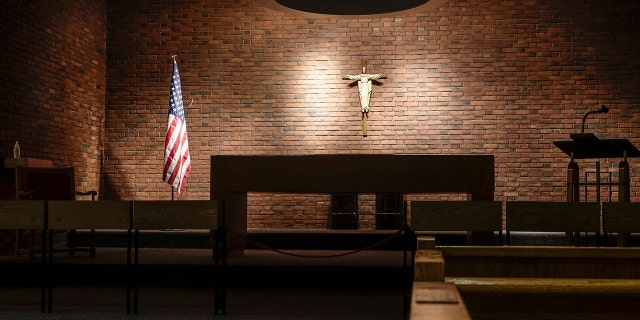 oston's Logan International Airport, major airports around the nation started catching on.
Surprisingly, the first airport chapels weren't intended for their fliers. Rather, the areas of prayer and worship were established by Catholic leaders for the airport staff, Smithsonian reports. This way, working parishioners could still attend Mass. Four years later, Idlewild (now known as John F. Kennedy Airport in New York) constructed the second Catholic airport chapel, Our Lady of the Skies, and later added a Protestant chapel and a synagogue. Airports in Atlanta and Dallas were the next to welcome Protestant chapels. By the turn of the 21st century, however, single-faith chapels began to convert into interfaith chapels.