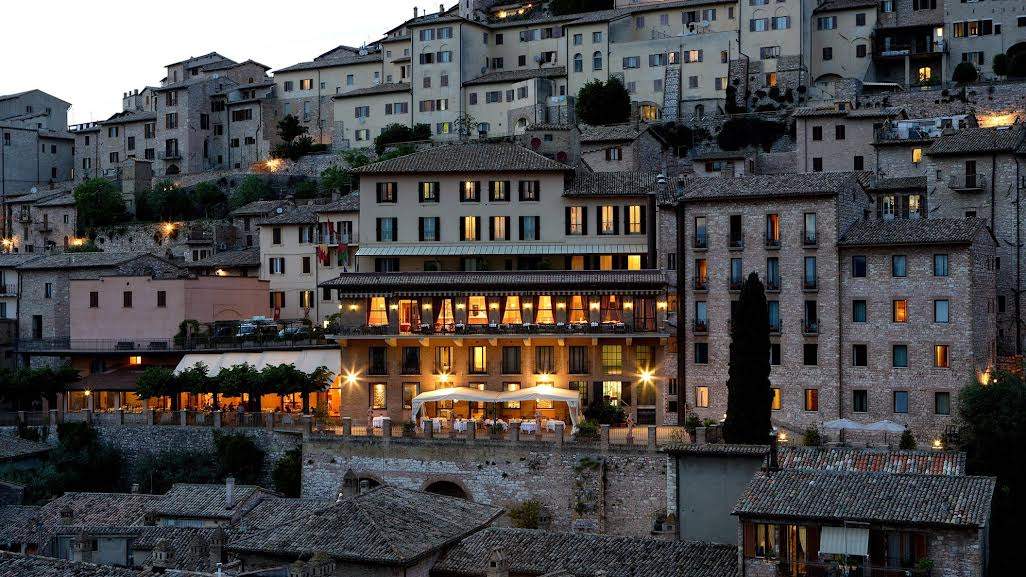 We're pleased and excited that, God willing, we'll be taking a pilgrimage to some amazing holy sites in Italy next September, as we've announced.
There'll be Rome, of course: the papal audience, St. Peter's Basilica, the Vatican museums, and an evening Rosary in St. Peter's Square. We'll view the Pieta and necropolis and Vatican Garden (so beloved by Popes). We'll look toward the dormitory where Pope Francis lives and the building that housed Pope Benedict XVI after his retirement. The final stop will be the tomb of St. John Paul II.
In Rome, we'll also be visiting a spot we've never seen: the Museum of Holy Souls in Purgatory. At every opportunity, Michael Brown will offer talks and commentary. At every opportunity, there will be Confession and Mass. We're trying to make this not only enormously pleasurable, exciting, and informative, but more than anything, holy, and we're blessed to have Father David Trujillo of Utah — a dear friend (and devout Marian) — as spiritual director.
We'll visit other high points in Rome, including St. Mary Major — a world flagship among churches dedicated to Our Blessed Mother — and the Holy Stairs, a set of 28 white marble steps Jesus struggled up (and bled upon) on the way to the praetorium of Pontius Pilate in Jerusalem.
We'll also visit St. John Lateran, the oldest basilica in Rome.
On the bus, we will pray.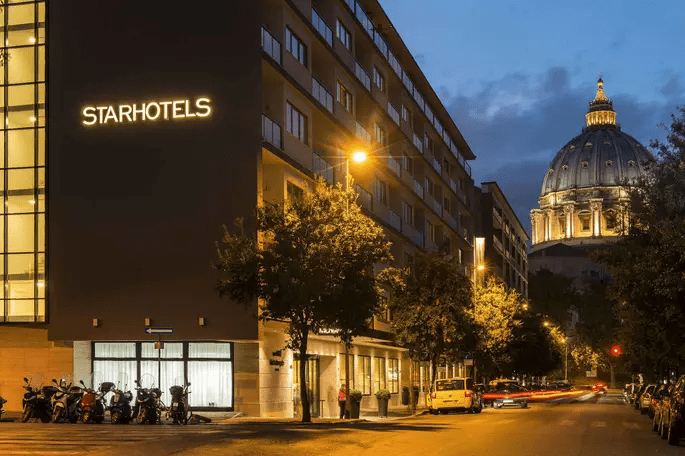 All this will be not only with a truly top-rated Italian guide but all under the direction of one of the world's largest Catholic tour agencies, top-ranked 206 Tours, which provides truly remarkable transportation, hotel, and food accommodations for the price. Flights will be arranged from major cities.
Optional Post Tour to Florence, Padua & Venice
Much is packed into this trip, though there will be free time every day for lunch, including at the famed Trevi Fountain.
From there we'll board our bus to Monte Cassino — the principal monastery of the Benedictine Order founded by Saint Benedict — and continue on to San Giovanni Rotondo, the hometown of Saint Padre Pio, overnighting there.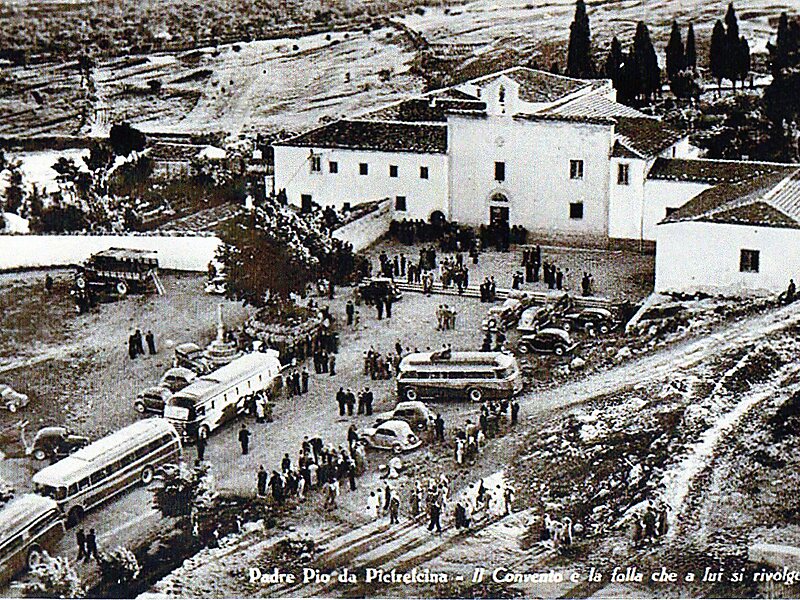 To visit Padre Pio's old church — where we'll have Mass — Padre Pio's confessional, the monastery where he lived for decades, and his tomb is an experience difficult to put into words — a pilgrimage even men who are now saints (such as John Paul II) made! We'll be able to view Saint Pio's "incorrupt" body.
Not far away — and our destination the following morning — will be the Cave of the Archangel Michael, the oldest and one of the world's two or three biggest shrines dedicated to Michael, where the Archangel appeared to the bishop three times and told him, "I am Michael the Archangel and am always in the presence of God. I chose the cave as sacred to me. Where the rocks open widely, the sins of men may be pardoned. What is asked here in prayer will be granted. Therefore, go up to the mountain cave and dedicate it to the Christian God."
You've heard about the powerful rocks from there.
This is one of the holiest places in Italy (and indeed throughout Christendom), visited by at least seven Popes and a range of saints (among them St. Francis of Assisi, St. Bernard of Clairvaux, Saint Bridget of Sweden, and Saint Pope John Paul II, plus the late Pope Benedict XVI. Saint Francis of Assisi considered it to be so holy and himself so unworthy that he would not even enter it).
The Archangel Michael ordered the bishop to enter the cave and told him that it was not necessary for him to consecrate the cave since he, Saint Michael, had already done it. It is the only building of worship in the Catholic Church that has not been consecrated by man. We've never been anywhere more powerful against the enemy and can't wait to return.
In due time, the church earned the distinction of "the Celestial Basilica."
(Saint Michael's Cave is one of the seven sacred sites along an imaginary line stretching from Ireland to Israel,  known as "The Sword of Saint Michael."
From there we'll travel to Lanciano, where we view the famous Eucharistic miracle and celebrate Mass at the Church of St. Longinus.
There will be time to pray and explore Lanciano before continuing to one of the main features for us: the Marian shrine of Loreto to visit the Holy House of Nazareth. Like Lanciano and the purgatory museum, we've not yet been here either. (From what we've heard, this is one of the most powerful Marian shrines anywhere. We've been waiting years for this.)
And we'll continue on to Assisi, hometown of the great St. Francis.
There we'll be able to pray before the very Cross where Jesus spoke to the great saint (telling him to rebuild the Church); the rarefied church and crypt for this great saint is entombed can only be described as an exquisitely holy and powerful ambience.
And we'll also visit the huge basilica nearby, Santa Maria degli Angeli, housing the Porziuncola (spot where the great saint died).
At Assisi is also a basilica dedicated to Saint Clare and view her body. We will then visit the Santuario Della Spogliazione where Blessed Carlo Acutis' tomb is placed! (The first millennial to be declared Blessed.) At Assisi are also the doves that — miraculously — are often settled into the hands of a statue of Saint Francis.
After breakfast, we'll drive through the beautiful Umbrian mountains to Gubbio and enjoy this medieval town with a visit to St. Francis Church to celebrate Mass. Following Mass we'll head for Gubbio, which seems painted onto the hill, and continue to La Verna — the place where St. Francis received the stigmata. (Here we will be able to pray in the Chapel of the Stigmata, the Basilica, and the Chapel of Saint Mary of the Angels, then return to Assisi for dinner and our last overnight).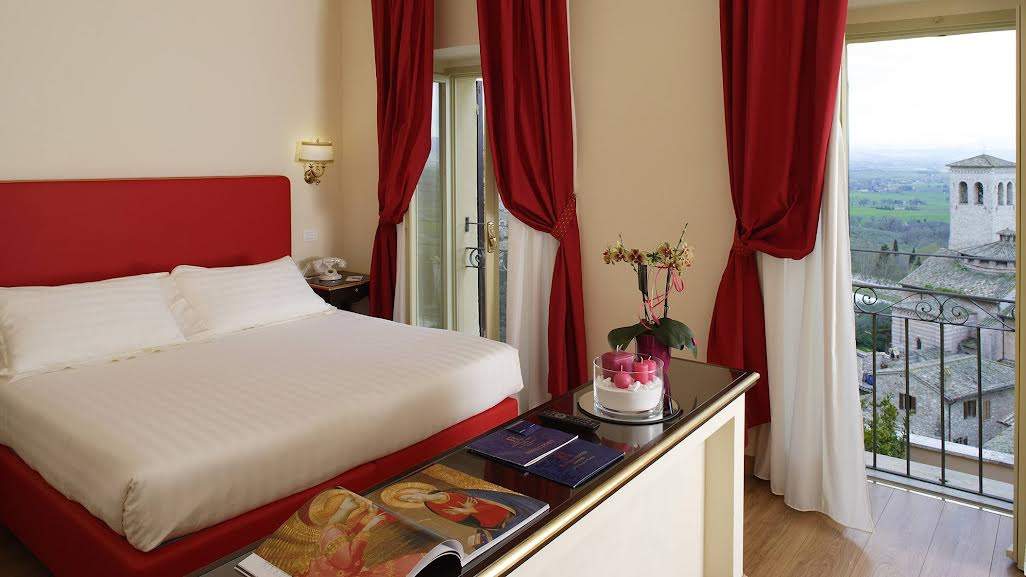 Yes, packed is the word — but it will be run with the least strain possible. You'll know what we mean when you experience 206 Tour's generosity and proficiency. This is a company — founded on Medjugorje — that has its own guides from Rome and Medjugorje to Spain, France, and the Holy Land.
Anyone with interest can contact the numbers and addresses below, or e-mail us (Michael and Lisa). The 206 organizer for the pilgrimage is Judith Weible (wife of Wayne).
Pray about it. We consider it a lifetime opportunity, for those who have never been, and will strive to make it a unique pilgrimage for those who have.
206 Tours can be reached at 1-800-206-Tour (8687).
Judith's e-mail is: [email protected]
There is live chat here.
This is the website, where there is live chat.
Our e-mail: [email protected] or [email protected]. (Or 386-446-8139.) Join us!