Haven't we been told for a long time that our landscape would transform around us, that it would shift before our eyes?
Consider Yellowstone National Park in Montana.
Just as a television series was popularizing it and many well-to-do flocking there, making it a suddenly chic place, an epic flood hit.
Reports the Weather Channel, "'The landscape literally and figuratively has changed dramatically in the last 36 hours,' Park County commissioner Bill Berg said, according to The Associated Press. 'A little bit ironic that this spectacular landscape was created by violent geologic and hydrologic events, and it's just not very handy when it happens while we're all here settled on it.' Some of the northern section of Yellowstone National Park, where flooding was the worst, may be closed for the remainder of the season."
National Geographic: adds: "Yellowstone National Park evacuated more than 10,000 visitors on Tuesday after flash floods roared through the park. Roads and bridges washed away, sewage lines broke, and the park's gateway communities were cut off from roads. Even as scientists and land managers are taken aback by the magnitude of the floods, unprecedented in 100 years of recorded history, they recognize the similarities to the events their data predicted. They just weren't anticipating them to occur this year. As a scientist I would say, well, this is completely in line with what we might expect,' says Cathy Whitlock, a paleoclimatologist and lead author of the Greater Yellowstone Climate Assessment, the first such report ever done on an ecosystem. 'As a human being I would say I'm shocked.'"
We're not.
More is to come.
More already arriving (for those with ears to hear and eyes to see).
How about that Lake Powell in Utah?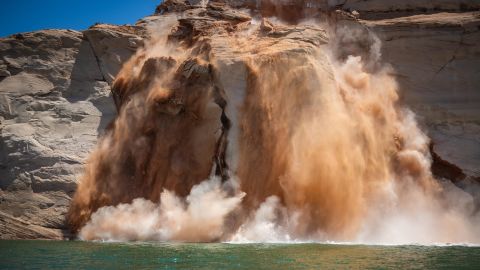 Or as we have previously noted, in Nevada, Lake Mead?
Lakes are actually vanishing.
So are some creeks and rivers, such as the Po in Italy, where water is so low in large stretches of Italy's largest river that local residents are walking through the middle of the expanse of sand and shipwrecks are resurfacing, says Associated Press.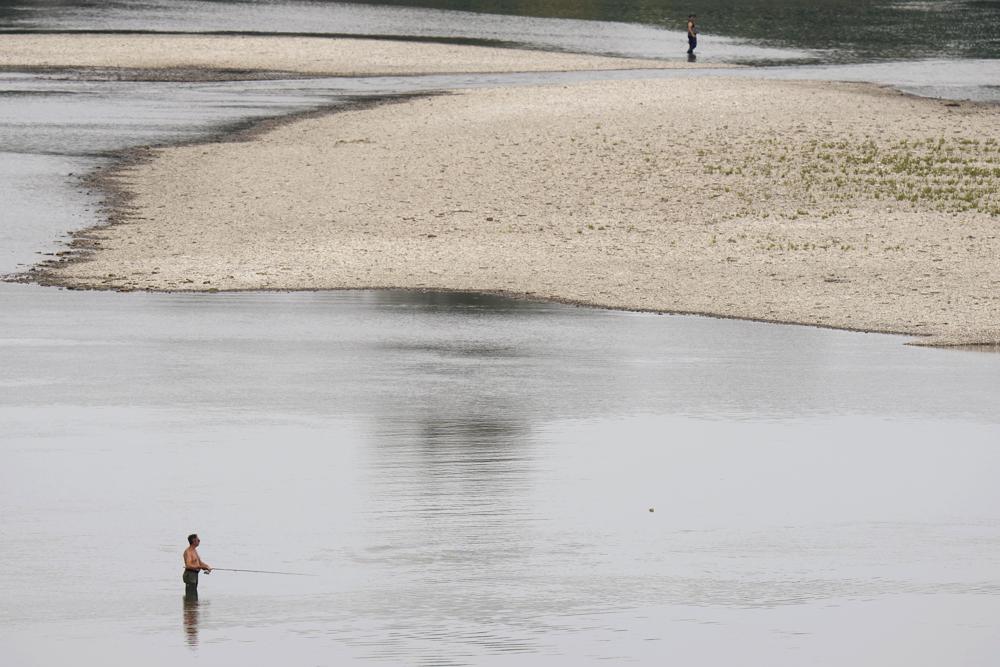 Few expected such drama quite so fast.
The Great Salt Lake?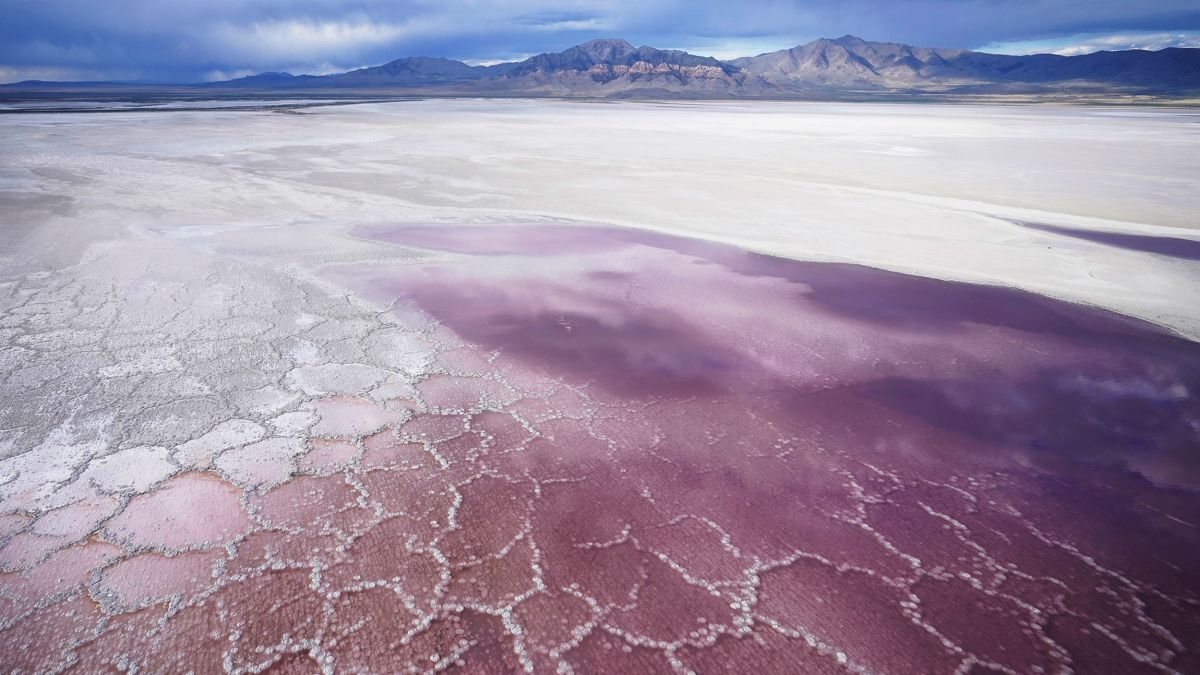 Or we're turning our water into toxic pools.
Folks on Instagram love this turquoise lake in Siberia (Novosibirsk), but it's actually a coal plant's waste pond; upon contact the water irritates the skin.
Is there a future for the Dead Sea?
Hopefully.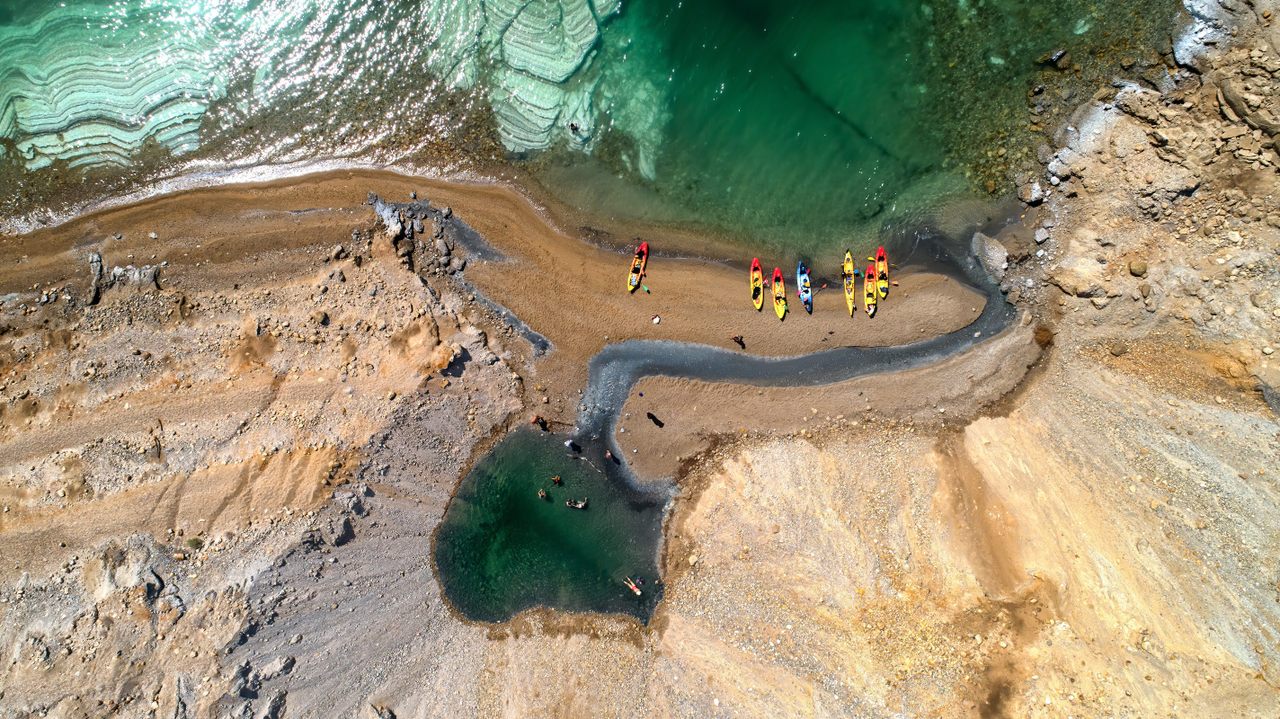 You get the point.
Nature is speaking. Or is the verb "groaning"; in some instances, is nature letting out a shriek?
[resources: Michael Brown retreat]