From the Kansas City Star:
An 82-year-old Catholic priest remained hospitalized Monday after he was assaulted and robbed over the weekend in Kansas City, Kan.
The Rev. Thomas Kearns was attacked outside Blessed Sacrament Church at 22nd Street and Parallel Parkway. He was struck in the face and knocked unconscious, and his car and wallet were stolen.
[Return to www.spiritdaily.com]
[San Francisco retreat October 29; details here]
[Michael Brown Special Reports]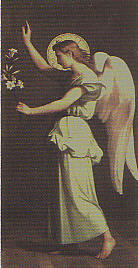 Pray always for purity and love
+++
---
---