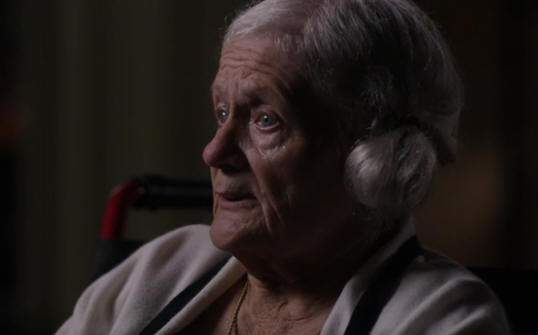 Jerry Michael "Mike" Williams, commonly known as Mike Williams, was a 31-year-old property appraiser in Tallahassee, Florida, who mysteriously disappeared on December 16, 2000. Initially, it was believed that Mike had suffered a tragic accident during what was thought to have been a solo duck hunting trip on Lake Seminole. Yet, as the years passed and more details came to light, the case would evolve from a simple missing person case to a complicated story of betrayal and murder.
The Disappearance: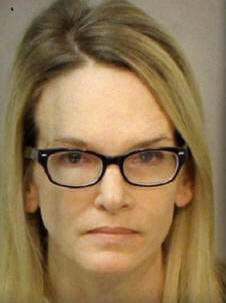 On the morning of December 16, 2000, Mike Williams left his home for a solo duck-hunting expedition on Lake Seminole. When he didn't return home by noon, his wife, Denise Williams [right], with whom he had a young, 18-month-old daughter, reported him missing. They had met at North Florida Christian School.
An immediate search was launched, but only his truck and boat were located near the lake. Authorities initially assumed that Mike had drowned and been eaten by alligators, though this theory was considered unusual due to the winter temperatures at the time.
Years Without Answers:
For many years, Mike's mother, Cheryl Williams, refused to believe that her son had been eaten by alligators. She actively campaigned for a deeper investigation into her son's disappearance, writing numerous letters to local newspapers and setting up billboards seeking information. Due to her persistence, the case remained in the public eye.
"I thought it was an accident. Anyone can have an accident. When I got to the lake, this voice comes to me just as clear as a bell that and it said, 'Mike is not in Lake Seminole. You have to find him and bring him home.
"So for the next seventeen years, I spent my life trying to find that child."
She posted posters and held up a sign with a photo of Mike on busy streets and in front of churches that said, "My son is missing. Please help me find him."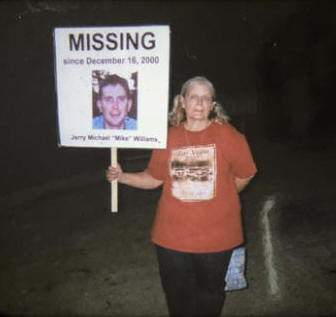 She sent "hundreds and hundreds and hundreds of letters" to officials and others, and eventually got a criminal investigation in February 2004 — finally the "cold case" was reopened.
"I prayed to God, please send somebody who can back up what I said," she told interviewers (see Netflix and YouTube).
Incredibly, Denise barred Cheryl from visiting her granddaughter as long as Cheryl continued her campaign to find her son!
In 2005, Denise married Brian Winchester, the man who not only had gone fishing with Mike that fateful day but, as it turns out, had sold Mike a life insurance policy worth $1.75 million only months before his disappearance. This connection, although curious, wasn't deeply investigated until later.
The turning point in the investigation came in 2016. Brian and Denise's marriage had deteriorated, and during a confrontation, Brian kidnapped Denise. While he did release her unharmed, this incident led to his arrest. Fearing a lengthy prison sentence, Brian offered information about Mike's disappearance in exchange for immunity.
"Hundreds and hundreds and hundreds of letters," and finally Cheryl got a criminal investigation February 2004 — investigators finally opened a file.
Brian Winchester confessed that he and Denise had been having an affair before Mike's disappearance. The two had plotted to kill Mike to collect the life insurance money. According to Brian, on the morning of Mike's planned duck hunting trip, he pushed Mike from the boat into the cold water. When Mike managed to hold onto a tree stump, Brian shot him.
Following the confession, Mike's remains were finally found near Carr Lake, not far from where he was believed to have gone hunting.
Lamented Cheryl afterward about her son, whose fate she finally knows, "He was a good person. He was a friend of everybody. And now when I go to sleep, I see Michael, clinging to a stump in the lake, screaming for help, and I wasn't there to help him."
As for Denise and the jury that heard the case: guilty on all charges.
"God told me I had to find him and bring him home, and I did. It took seventeen years and nearly killed me," says Cheryl, "but I did."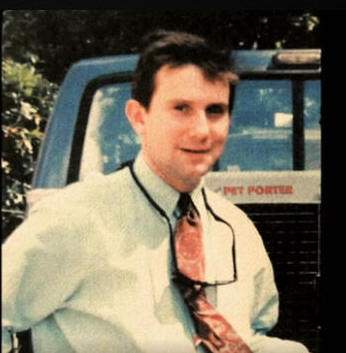 [Mark your calendar: Spirit Daily pilgrimage to the Holy Land, September 2024; details soon]