From Reuters:
VATICAN CITY
(Reuters) – Pope Francis has said he could accept the resignations of more Chilean bishops following a sexual abuse scandal that has shattered the credibility of the Roman Catholic Church in the South American country.
The pope has already accepted the resignations of three bishops, and all Chile's remaining bishops have offered to resign after allegations that the abuse, including of children, was covered up.
The scandal was "the work of the spirit of evil," the pope told Reuters in an interview at his residence in the Vatican.
[Return to www.spiritdaily.com]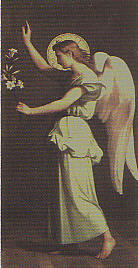 Pray always for purity and love
+