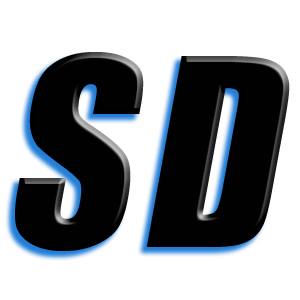 By Michael H. Brown
Venezuelan seer Maria Esperanza, widely viewed as one of the world's foremost mystics, warns that human cloning is a "mortal sin" and urged prayer to prevent what she sees as looming disasters if humankind doesn't grow closer to God. 
         It was her second major admonishment in the past year.
      "That's a sin, a mortal sin," Maria replied when asked about cloning. "The only one who has that right is God. It's not going to have a good end, definitely. It's horrible. It is evil, the devil who is inspiring them. The devil now wants to confront God straight, 'man to man,' through human minds. It's grave. We must pray for this a lot. It will bring a lot of scandal and suffering to the world."
           Esperanza, whose apparitions at Betania have been approved by the official Church, says the move toward cloning will cause great division and besides natural disasters will bring war. Just last fall the seer, a "spiritual daughter" of famed Italian priest Padre Pio, warned that the world was approaching a time of great military tension, with two nations (one large, one small) conspiring against the U.S. — a prophecy followed almost immediately by news that the Russian leader was visiting Cuba and then by word that the Chinese were supplying arms to Iraq. 
         According to Maria, such dangers will accompany disturbances in nature. She has long seen a build-up in such events, smaller events that will precipitate into ones that are much larger, until there is a reawakening. She has warned that the earth's core "is not in balance" and when asked about earthquakes said, "I feel one close to this place, this area. And a lot of water is involved — close to this area. But we can stop all that with prayer. With prayer from our hearts this may be stopped."
           She is an old friend and we spoke with her, her husband Geo, and her family 30 miles west of New York City in Morristown, New Jersey. She looked tired with difficulty getting up from a chair but in her eyes was still an incredible sparkle. It wasn't clear if it would occur in the middle or at the end of such events, but Maria said God was going to lift our spiritual blinders, that through the Light of His grace mankind would soon begin to see the truth. She did not dwell on disasters. She said we are in a "time of trial" that will clear the way for a brighter future — and using words similar to those recently employed by the Pope, spoke about the coming of a "new earth" which will begin with an increase in God's grace — a heightening of our awareness — as God radiates His special if invisible light from heaven.
         "I feel that here on earth, like a reflection of heaven, we will have beautiful things in the future that will resemble the things of heaven," Maria said.
"Here on earth we are going to see beautiful cities that are going to be built in a resemblance of heaven, like the coming of God's kingdom — a new world. There will be like communities all over the world. We will live in communities. We are already beginning trials, a time of trials, and these trials will come to help people realize the importance of helping each other. People will realize that without their brothers, they cannot go on. It will start from the year 2004 on. It will be the beginning. Rivers of supernatural light are awaiting us — surprises, beautiful surprises. Each one of us will encounter ourselves, and beautiful ideas will come to our minds, beautiful talents, and more than anything else, we will achieve the simplicity of an innocent child. And that's the most important thing. We will be able to achieve the innocence of a child but with the maturity and knowledge, the wisdom, of an adult. 
         "It has to be that way," continued Maria, "because otherwise God can not enter in our souls and hearts. When this light comes it comes with supernatural light and God will allow us to feel His Presence deep in our hearts, the divine spark that will awaken our conscience, to help us realize that God is everything and we are nothing without Him. When we get this light we will be able to feel God in our hearts again. We will feel Him all the time with us."
         "My children, I am with you day and night," she says she was told by Jesus. "I live among you. And I will give you My light."
         "With this votive light, this continuous light, will come hope, strength, and the will to be able to do things in the right way. We must try to live each day with His presence on our minds and hearts. If your brother wants to live in a different way, just let him walk his path. Never try to force. We must try to show the harmony and love of God in our behavior."
            Maria and her family confirmed that she still has daily visions, which began in 1933 when she was five. Asked if she could tell if others were seeing Jesus or the Virgin Mary, Esperanza said that she could, and smiled when asked if she then thought the Pope (pope John Paul II) has had visions. "Yes, but he will never tell," said Maria. 
[Resources: Marian Apparitions of the 20th Century – DVD]