The Archives:
SAINTS: THEY COME TO HELP, OFTEN MYSTERIOUSLY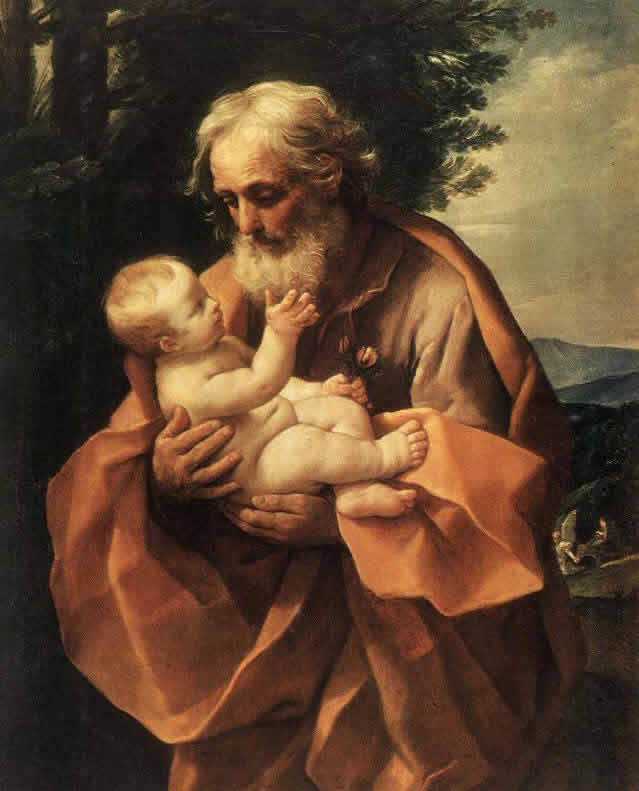 The great untold stories are how frequently saints and angels intervene for us and how little our society acknowledges it. Disbelief (or lukewarm belief) is the tyranny of our time.
Yet intervene they do: We will only know the frequency when we are on the "other side."
Occasionally, we get glimpses, and we can't report enough of them.
There are folks who have been saved from suicide by the saints, including the recently named St. Josemarie Escriva. Until recently, few knew of St. Philomena — but her intervention, it seems, is unusually strong. Angels?
"The time was shortly after the big Northridge Earthquake in January 1994," writes Linda Bergman in Chatsworth, California. "I could regale you with the many miracles that had occurred — the quake was so violent, it's unbelievable that so many were not killed — but what happened to me was after the earthquake. 
"I was driving to work, going East on the Ronald Reagan Freeway. I was a 33-year-old woman, a registered nurse, on my way to Valley Presbyterian Hospital in Van Nuys, coming from my battered home in Chatsworth — speeding, as usual, with my head full of thoughts related to the severe damage of my home, and reliving the nightmare of the earthquake. 
"This was the first time I had been back on the freeway since the earthquake, as it had just recently been reopened to traffic. Around the exit to Balboa Boulevard there had been extensive damage to the freeway. An entire section had collapsed, and the freeway was undergoing some massive repairs. I wasn't paying attention, and suddenly I heard a woman's voice say, 'Linda, look up,' and as I did, I was driving directly into a concrete wall that had been erected in the fast lane of the freeway diverting traffic from the construction site! 
"If it weren't for that voice, I would have plowed directly into that wall.  The wall was hastily constructed to get people back on the road and it immediately rose and blocked the two left lanes and basically gave you no time. I definitely believe that Someone special was looking after me!"
There are voices. There are mysterious strangers. There is that subtle nudge.
"In the 1980s I was in Shreveport, Louisiana, driving on a side street, approaching a red light," wrote another viewer, Darlene Smart of Huntsville Alabama. "I stopped the car, waiting for the green light, when all of a sudden whatever station the radio was on began to get on my nerves, really bad! The light turned green, and I started to go but just had to change the radio station.
In a period of seconds, I put my finger on the button to change, but  several times in a row my finger just slid off the button, and after the third try, a car going so fast I could hardly see the color, ran the red light. Had I moved when the light turned green, I would have been in the middle of the road driving a 1982 Datsun, with a big car hitting the driver's side."
Was that an angel? A saint? If so, if a saint, let us know that among them, few are as underestimated as Joseph.
"Probably about ten years ago, my uncle was driving along the Ohio turnpike when he suddenly had to pull over because of a flat tire," recounts Edward Hood of Virginia. "He was not in the best of health — he had suffered a severe heart attack several years before — and so he was worried about having to change the tire himself. He prayed to St. Joseph for help. 
"Very soon after that, a huge white 'semi' truck pulled over in front of his car. My uncle described the entire truck, cab and trailer as being entirely white with no writing or advertising of any kind. The driver came over to my uncle and asked him if he needed help, and my uncle said that he needed help changing his tire. 
"At that point, the man went to work on the tire. My uncle described the man as being somewhat short in stature, maybe 5'5" — with  brown hair and a beard, with very kind eyes, looking somewhat strangely familiar to him.  In what my uncle described as 'lightning quick,' the man was already done changing his tire and my uncle was so grateful that he offered to buy the man a cup of coffee, to which the man replied, 'No, thank you. All I ask is that if you see someone who needs your help, that you stop and do the same.'
"At this point, the man got into his truck and took off. 
"My uncle started driving again and thought to himself that at the very least he should get the license plate of this gentleman so he could write a thank-you letter to the trucking company letting them know how great this person was. He started to speed up, trying to  catch the truck, faster and faster.
At one point he looked down at the speedometer to note he was driving 90 miles per hour. But no sign of the truck anywhere. He drove for about twenty miles and the truck had literally disappeared! There were no exits on that stretch of road, and no rest stops, so where could the truck have gone?"
It was then, wrote Edward, that it dawned on his uncle that the man looked so "strangely familiar" because he bore a striking resemblance to images of St. Joseph.
Was this an angel sent by Joseph, or the saint himself?
They come as mysterious strangers! They especially come when we are in "communion" through the sacraments. The more we tune in, the more we see.
When Peter G. Aparcicio and his wife of Victoria, Texas, were expecting a second child, a big problem was discovered.
"During a routine sonogram, the doctor noticed what he thought were cysts on the baby's lungs," he tells us. "Later, as the baby developed, the diagnosis was changed. The baby had a diaphragmatic hernia. His stomach and intestines were entering his chest cavity through the hole in his diaphragm, endangering his heart and restricting development of his left lung. 
"My prayers for St. Joseph's intercession increased greatly. The big day was coming. Our son was due March 18 (the day before St. Joseph's feast day) and we had to deliver in Houston, so the baby could be hospitalized at Texas Children's Hospital. 
"The doctors warned us that he might be in the hospital up to six months, and even then we might have to take him home with an oxygen tank. 
"We were told he might be blue when born due to poor oxygen circulation and they would have to rush him away to stabilize him. 
"We arranged for the priest at the hospital to be there when our son was born to immediately baptize him. On March 21, our son was born. Immediately after the baptism was complete, he let out a short cry (not bad for someone who would supposedly have poor oxygen circulation!) and was whisked away to be stabilized. I briefly stayed with my wife and then went to see our son. I was scared. Would he be blue? Would he be in distress? 
"As I turned the corner and saw him, tears filled my eyes. Laying there was the pinkest little baby I'd ever seen! I went over and talked to him and gave him a kiss before the sedative took effect (he had to stay calm). He was placed in intensive care, and five days later had an operation to close the hole in his diaphragm. He handled it like a champ. 
A couple of weeks later, we received a call at the Ronald McDonald House from the nurse on duty at the hospital, informing us that our son had removed his ventilator tube by himself! He never used the ventilator again. 
"Four weeks to the day after he was born, our son was released to go home — no oxygen, no problems!  St. Joseph's intercession was more than we could have imagined. Today our second son is almost five and has no problems. Of course, to honor this magnificent saint, we named our son Joseph. 
"I wish Catholic leaders would preach more about the greatness of this Saint, and how effective his intercession is," Peter concludes. "We tell everyone we know about St. Joseph and donated a statue of him with the Child Jesus to our church as our way of thanking him and spreading devotion to him. Try St. Joseph. You won't be disappointed."
"My mother Mary had a great devotion to St. Joseph and prayed to him daily for a happy and speedy death," wrote another. "She was 94 and in good health, still living independently in her little apartment near her family. On March 19 2002 at one a.m. she suffered a massive heart attack. She made it to the hospital and received the Last Rites and with all of her children and most of her grandchildren around her died peacefully at three p.m. that same day. The feast of St Joseph. Her prayers were answered!!"
[resources: Favorite Prayer to St. Joseph and The Holy Cloak novena]
[tell us your stories]
Return to home page www.spiritdaily.com