---
Continuing our discussion of wonders from far-off places:
There is the Philippines: isn't something always going on there?
This is a nation where a procession of the Virgin Mary once directly halted government troops from firing on the faithful — in such fashion that the cardinal declared it a formal miracle.
Every few months — more than once a year — come reports of statues shedding liquid in the Philippines, or so it seems — and so it is with a fibre-glass Fatimá statue in Bacolod City.
This started last summer — on July 7 — in a private residence.
The owner, who requested anonymity, told the SunStar, "I bought that as a gift to my mother. Unmindful of its spiritual value, the image was just placed in a corner of the house and in fact, it bore traces of damage. On July 28, 2013, or nine years after, the Blessed Mother appeared in my dreams through a letter that I needed to pray the Rosary from the heart seriously. And that I must convey the same message to others. I told my family and friends and they advised me to make a small place to preserve the image where we and others can pray the Rosary." 
Adds the newspaper: 
In 2013, it showed several spiritual manifestations.
On August 6, as the owner was to be baptized in a non-Catholic religion, she shed tears of blood.
On August 18, there was a silhouette of a white dove that covered her image.
On August 21, she again shed tears of blood. This was the death anniversary of a late senator, Benigno Aquino Jr., who was assassinated before he deplaned.
On October 15, she also shed tears of blood when a strong earthquake struck Bohol.
On November 9, again, red tears when super-typhoon Yolanda killed 6,430 people.
Violence, a straying from the Faith, natural disasters: are these not apparent reasons for the heavenly sadness? One wonders how many statues perhaps have teared in dioceses now beset by crisis.
The owner maintains that he had received messages of chaos that would erupt between the government and Church, which indeed occurred soon after.
Healings, including from cancer, have been associated with the image.
"One can feel her presence when you come to the place and pray to her," said the owner. "Everyone has noticed that when you come closer to her, her eyes intently look at you and you can feel her divine and spiritual presence." 
[resources: The Last Secret]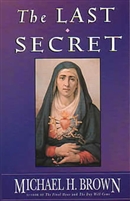 –
–
–
–
–
–
–
–
–
–
—