---
It was confirmed to us by the parish that a statue in Pennsylvania is exhibiting the alleged phenomenon of "escarchas," a glittery substance that materializes in what are said to be inexplicable ways.
Associated with it — also, allegedly — have been healings.
We always urge caution (prayer and fasting) before becoming involved in any such circumstance, though we also urge openness.
The manifestations are with a statue, Mary Mother of Eucharistic Grace, at St. Thomas the Apostle Church in Glen Mills, Pennsylvania. For our discernment. The statue was given to the pastor, Father Francis Groarke, by a reputed mystic named Carmelo Cortez during a visit to the church.
"A customer called to tell me that this statue in this church has escarchas all over it and there are healings occurring in the Church," noted viewer Caroline Jameison who brought it to our notice. (Statue is pictured above.)
That's one little touch, perhaps, from Heaven.
Another comes from back in 2016 on Long Island, where what was described by some as the worst residential fire in memory obliterated the living quarters for twenty people at a townhouse complex — obliterated everything but (as you can see below) rosaries, other religious mementos, a photo of Maria Esperanza (who by the way was also associated with escarchas), and the classic book, The Secret of the Rosary, by Saint Louis De Montfort.
Provable miracle? Perhaps not. Highly suggestive of a heavenly touch? For certain.
Said a report: "The Centerport Fire Department responded to a fire in the Bull Calf Landing Townhouse Complex on January 24, 2016. Over a hundred firefighters from Centerport assisted by Northport, Greenlawn, Halesite, Huntington, Huntington Manor, Cold Spring Harbor, East Northport, Eaton's Neck and Kings Park  battled the blaze with EMS support from Commack and Huntington VACs. Strong gusting winds hampered firefighters efforts, as they worked several hours to knock down the flames that spread through several townhouse units. About twenty residents were safely evacuated from the building involved, and there were no injuries reported."
Those looking for anything salvageable, especially family memorabilia, found the items intact — and by appearances, little else.
"I had in that book shelf over a hundred books softcover and hardcover The Secret of the Rosary and the Rosaries survived with the picture of me and Maria Esperanza!" wrote an e-mailer who sent it to us. "Parts of my car melted as well as other metals in the house because of the extreme heat due to the broken gas lines and the high winds. The plastic lunch bags that contained the Rosaries were all intact!" 
"Miracle," was another comment. "Our Lady has your back, front, and from the crown of your heads to under your feet. Message to all of us that evil has its limits — that fire was permitted but an abundance of good is being worked by means of it and your example. It is also a foreshadowing of the situations many will face in times to come and reinforces what we've been told — keep focusing on our Lord and pray the Rosary, one of our most effective weapons."
Now look in Africa:
"A mysterious granite stone with a design of a Cross and three lines of ropes has been discovered at Gomoa-Ojobi in the Central Region in Ghana," reports Modern Ghana. "The miracle granite stone, bearing engraved designed picture of the Cross of Jesus Christ, was discovered by Sarcon Quarry Ltd, working in the community. The black and white granite stone, with the brown and red cross color, releases fragrance when water is poured on the Cross."
Hmmm. The lines look so perfect. We'll take it to discernment.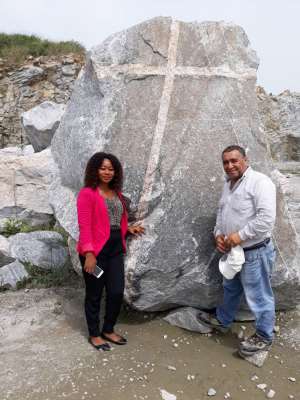 [resources: The God of Healing]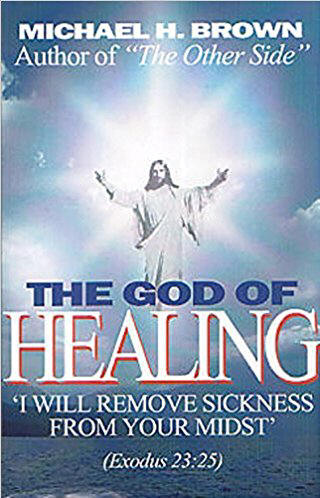 [Return to www.spiritdaily.com]