---
When one is visiting a mom at a nursing home called Our Lady of Peace and sitting with her at Mass in a chapel and a special peace descends — and then the sun flares in an unusually bright manner, through the stained glass, for the entirety of the liturgy, striking and unusual enough to sneak a picture — is it anything to speak of or: just the sun?
Until the Aristotelian-Christian concept of the cosmos was overthrown, which as one author puts it was a model "in which all things exist organically through their relationship with God," the answer would have been that, yes, it had meaning.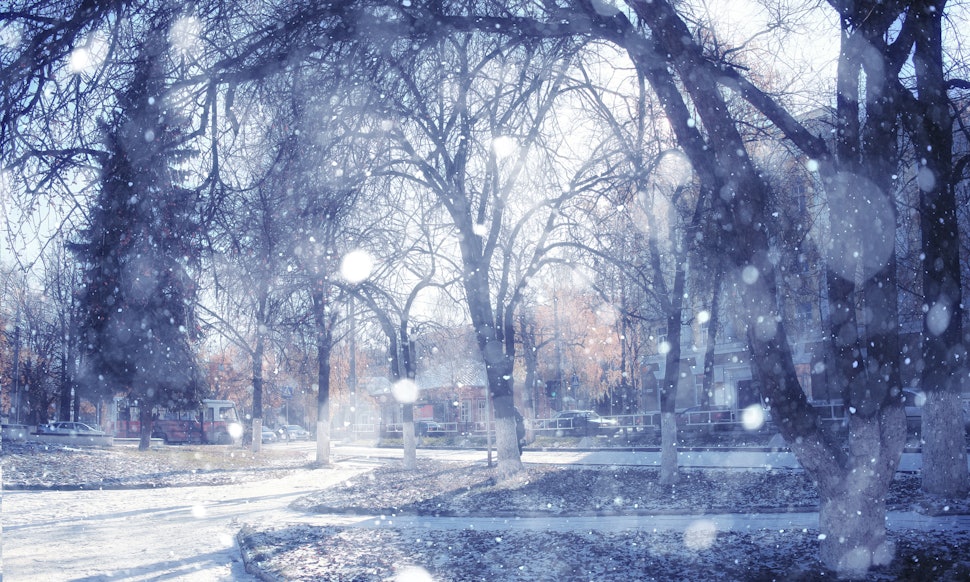 Now we can explain away orbs, lens flares, and other peculiarly-timed luminosities as happenstance, in our brave new mechanistic (and as a result, decidedly dour) universe. During the "Enlightenment," the Light went out. Yet Scripture (Ephesians 4) says, "One God and Father of all, Who is above all, and through all, and in you all." Translation: while there may be a natural explanation, that doesn't mean God is not speaking through it.
"I want to let you know of a miracle my wife and I along with four others experienced on October 13," writes a viewer named Anthony Verdes. "My wife belongs to a Legion of Mary group at Saint Christopher's parish in Mississauga, Ontario. Six of us traveled by car to Greenside Farms in Marmora, a distance of around 150 miles from Mississauga. This place is where Mother Mary appeared to the owners of the farm several years ago.
"We reached it at around 12:30 in the afternoon and said the Rosary inside a small reception area where there were a lot of statues of Mother Mary and other saints.
"At around three p.m.

I noticed the sun suddenly began to shine brightly. I stood up and told the other five people to look. All of us were looking when the sun turned a beautiful blue colour and looked like a solar eclipse. Even though it was bright we could look at it. Now the clouds around the sun started to change color, first into magenta and then golden — so beautiful it's difficult to describe: The golden color was so pleasing to the eye. All of us could see the sun rotating around – a magnificent blue color. This went on for about ten minutes. One lady said she saw Jesus in sparkling white, while my wife Hazel said she saw Mother Mary in  blue clothing with her arms open.
"Just then a man and two women walked by us. I called them to see the beautiful colors. But they looked and did not see anything and just walked away. The colors ended and then there was a brief shower as if some one was throwing Holy Water on us…"
When Mary Ann Wichmann took took some photos at the gravesite of a good friend, Father Joe Whalen after 8:00 Mass at St. Francis Xavier Church in Winooski, Vermont, the following appeared.
Father Whalen was known, when he was still of this earth, for luminosities and miraculous healings.
"I often visit as he has a prayer box full of petitions at his grave," Mary Ann informs us. "In life he had three big baskets under the altar in the priest's chapel in his rectory that he prayed over every day. Buried next to him is another holy priest, Fr. Jean-Paul LaPlante. We often say that the two of them are a team in Heaven! I stopped between 8 and 9:00 a.m. to drop a few petitions in the box at his grave. As I was approaching the graves here [above] are the pictures I took."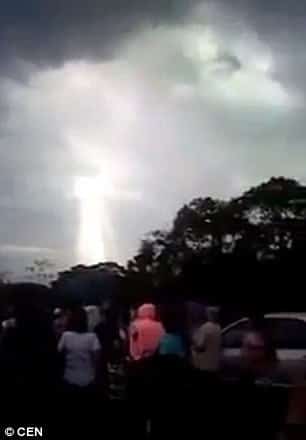 Now, about those rose petals and other objects that seem to bear images that instantaneously appear.+
"I thought you may find this of interest," said a viewer named Elizabeth Kosteski. "I was with Brother Carmello Cortez whom you have done stories on in the past. He was present at the church in Glen Mills [Pennsylvania] last evening, St. Thomas the Apostle, where you also did a story on the oil and gold glitter exuding from the statue of Our Lady of the Eucharist and Grace there. It was the eve of the 101st Anniversary of the Miracle of the Sun at Fatima. I found this extraordinary! It is truly a miracle. See below — Our Lady of Fatima and the three children and a profile of Our Lady of Fatima. Seconds before the roses were on the stems in vases, the heads intact and fully closed. All the roses were fresh without blemish.+
Is it truly miraculous? Contrived? We always let you reckon it.
What do you see [below]? Just clouds, or something that is spiritually immanent, as one might take it before a mechanistic cosmos ruled?