---
Coincidence is the artwork of God. We can't quite see how He pulls it all together, but like tapestry, it all weaves together — to be better seen and appreciated when we are on the "other side." Sometimes, they seem — coincidences, and ironies —  rather odd.
+
"A recent article of yours asked for personal stories of coincidences that your readers may have experienced in their personal lives," writes Cynthia Archambeault of Meriden, Connecticut. "
For approximately the past  three years, I have experienced uncanny things happening when I look at clocks.
+
"In the beginning I considered it to be kind of amusing. It then became unsettling and even a bit frightening when it  continued for a length of time. Although  I no longer consider it frightening,  I have yet to find an explanation for it. It has even become second nature to me.
+
"Every time I glance

at a digital clock the numbers always appear in  doubles or triples throughout the day. It doesn't matter if it is a.m. or p.m. For example, 6:16,  10:10, 2:12 or 4:44  etcetera. I will even wake during the night and see the clock read 12:12 a.m. or 3:33 a.m., usually five or six times a day. It doesn't matter that another digital clock in the same room may read slightly different. Occasionally I will even turn on my cell phone at the precise moment that double numbers appear. I have asked many people what this could possibly mean. Neither my spiritual director nor my pastor and priest have any explanations for it. The only person who gave me any sort of  'answer' to it was my sister who said maybe it is just a reminder to pray."
+
Is it just that when we focus on something we notice it more?
+
And from William Whitecavage of Ringtown, Pennsylvania: "I have been praying in a chapel of Perpetual Adoration for years and a petition I have been making for the last year or so with no results. On my way to work a car in front of me had a sticker that read 'I know Bill W' and under the sticker was a large decal in bright yellow letter that reads 'Let God and let Go.' I was dumbfounded and thanked God! Waiting now for an answer to my prayer with trust and confidence!…"
+
Adds Vicki Chiment of Colorado Springs: "After Mass I stopped at the sacristy to see if I could speak briefly with Father Michael Goodyear [about instituting Divine Mercy in the diocese]. His response was that I needed to get in touch with his secretary and make an appointment; it was a busy time for him and he couldn't stop and talk with me.
+
"I told him okay, but that I wanted to talk with him about a Shrine of Divine Mercy, and left. I later found out that his heart practically stopped beating when he heard what I said, since just that morning, in his prayer time before Mass, he had told Our Lord, 'I want to do something for Divine Will, use me.' Anyhow, I made the appointment as he suggested I should.
+
"As soon as he could, Father Goodyear called the Bishop to talk about this strange 'coincidence' that had just occurred and just who was this total stranger (me) anyhow. My appointment was changed so that the bishop, Father Goodyear, and I could meet together… April 20.
+
"Unbeknownst to me, Father Goodyear has been 'all about' Divine Mercy for much of his priesthood. At our meeting, the bishop tasked Father Goodyear to form a committee to discern establishing a Divine Mercy shrine in our Diocese, and to promote the Divine Mercy Devotion and to perform works of mercy."]
+
Noted vie
wer, Suzanne Ryan: "On May 14, my daughter was confirmed at the Basilica of St. Mary in Minneapolis by Archbishop Bernard A. Hebda (along with about 200 other kids). We picked up my sister, who is my daughter's Godmother, for a family celebratory dinner prior to heading to church. My sister remarked that as she was looking through her filing cabinet for some financial paperwork, out dropped a large envelope. She opened the envelope and it was the church program and certificate of baptism (as the Godparent) for my daughter. My sister was amazed as she hadn't seen these items in 17 years and how it occurred on goddaughter's Confirmation day."
+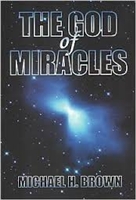 –
–
–
–
–
–
–
–
–
–
–
–
–
–
–
–
–
–
–
–
–
–