Oh, the mail: often little fascinations therein.
From Medjugorje in Hercegovina comes a YouTube video of what is claimed to be water running from the parched heights of Apparition Hill, which as millions of pilgrims will attest, is usually desiccated, a stony desert.
But now, or at least for a time lately, we see, streams of water have flowed from it. Is it not simply the result of rainfall? Does it not often become soaked up there? (We note folks in rain gear and have to say it's rain. Perhaps sometimes a miracle is proclaimed a bit prematurely?)
Sigh.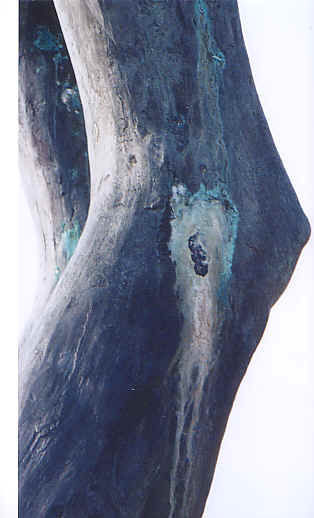 But there is that statue or Corpus of the Risen Christ behind the church that exudes oily water, and there remains the intriguing prophecy of a now-deceased villager, Matè Sego, a peasant, born in 1901, in the village of Bijakovici, in Bosnia-Herzegovina, adjacent to Medjugorje. Long before the visionaries began to talk to the Queen of Peace, Matè Sego began describing unexpected events, unthinkable for the inhabitants of those villages. He, who lived just where, now, the Marian apparitions take place, said, in fact: "One day, there will be a large staircase behind my house, with as many steps as there are days of the year. Medjugorje will be very important, people will come here from all corners of the world."
True enough.
He also told villagers, "Do not lose your traditions pray to God for all and for yourselves. There will be a spring here, a spring that will give a lot of water, so much water that there will be a lake here and ours will have boats and will moor them to a large rock."
A mysterious prophecy — this one yet unfulfilled — indeed!
————
While water runs on the Hill (at least during wet season), the Euphrates River is drying up. Noted a viewer, quoting an article in Got Answers, "A sign of the end times? The Euphrates River, long part of the area known as the Fertile Crescent, is a significant landmark in Scripture and a valuable resource in the Middle East as it runs through Turkey, Syria, and Iraq. Over the past few years, the water level of the Euphrates River has dropped dramatically. The drying up of the Euphrates River has revealed several ancient ruins and a cave. Some people are quick to point to the drying river bed as a fulfillment of the Bible's end-times prophecies."
It went on: "Two passages in the Bible predict the drying up of the Euphrates River. The first prediction is part of a lengthy oracle against Babylon. God pronounces judgment against Babylon's officials and wise men and against its false prophets, warriors, horses and chariots, and treasures. Then God says, "A drought on her waters! They will dry up.
"'For it is a land of idols, idols that will go mad with terror' (Jeremiah 50:38). The waters of Babylon are the Euphrates and Tigris rivers. Both rivers are drying up now. Are we witnessing the fulfillment of Jeremiah's prophecy?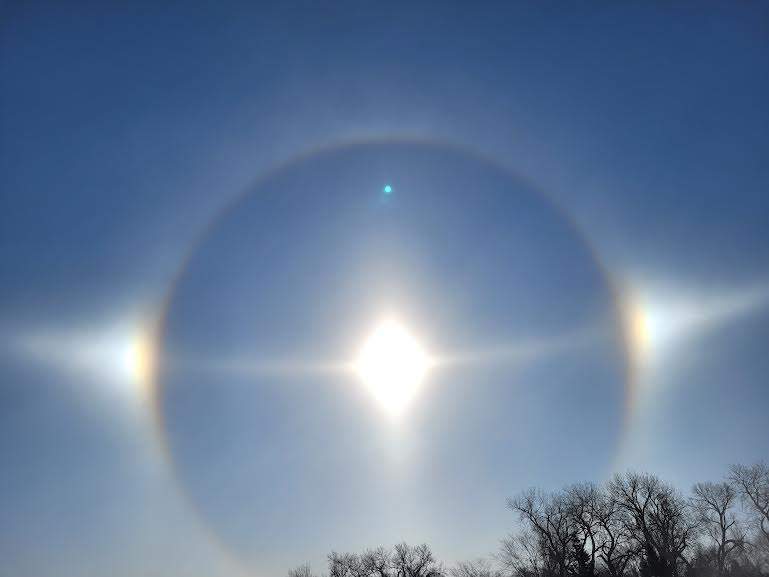 "The sixth bowl judgment [in the Book of Revelation] —the penultimate judgment of the tribulation—is the drying up of the Euphrates River. Revelation 16:12 says, 'The sixth angel poured out his bowl on the great river Euphrates, and its water was dried up to prepare the way for the kings from the East.' This prophecy not only identifies the judgment but also gives the reason for it: so a great army from the East can cross the Euphrates unimpeded. Next, the kings of the earth gather "to the place that in Hebrew is called Armageddon' (Revelation 16:16).
"At that point, Jesus returns, and the battle fought at Armageddon will result in all God's enemies being destroyed (Revelation 16:17–20; 19:11–21). A key event leading up to Armageddon is the drying up of the Euphrates. Are we witnessing the setup for the fulfillment of a major end-times prophecy."
---
From Hawaii, Mary Konczyk writes, "Aloha. I enjoyed your recent article that mentioned the Mauna Loa eruption. I live in Hawaii island, and it's quite the spectacle. One point though — you mention seeing [native] altars by the volcanos. These pagan offerings to the volcano goddess Pele are common here, but native Hawaiians are not Indians. They are Polynesians, which are ethnically quite different.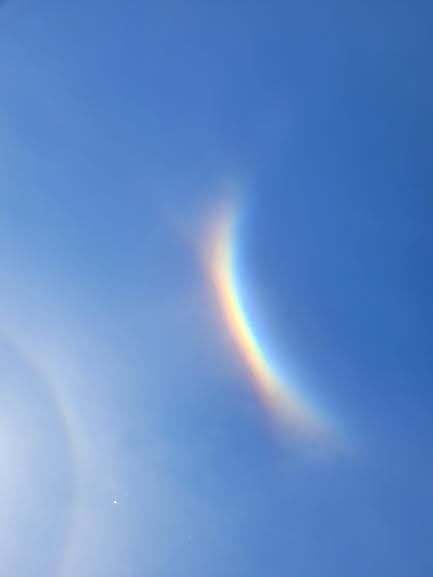 +"It is interesting to hear stories from people who truly believe they have actually seen or even met Pele. The typical story involves encountering a Hawaiian woman, often accompanied by a white dog, who asks for a favor such as a ride or a drink of water. After granting the favor, the woman disappears. One such person who gave 'Pele' a drink found that their home was spared during the 2018 lava flow when the stream of lava took a fortunate turn around it.
"One woman I talked to, when she was a child served tea to a lady who stopped by her house and asked for a drink, and was astonished when her mother asked her why she had poured two cups of tea . Her mother, she realized, couldn't see the lady who the child could see very clearly.
"I don't know what to make of these stories. People seem very much earnest about them, and maybe some people do see a spirit of the volcano. But the ancient human practice of … how to put it…inventing fiction?… may be at play here too.
"Nobody reports being frightened or uneasy when this mysterious woman shows up. Oddly enough, considering the lava destroys homes and businesses, Pele is not considered to be a malevolent entity. Before modern times, destroyed homes were simply rebuilt elsewhere. Since the lava can be avoided by anyone capable of a brisk walking speed, there's rarely any loss of life from the eruptions. I suppose that as a Catholic, I ought to consider these sightings to be lies or a demon, but I sometimes wonder if God has put other beings on this world that are neither demons nor angels, but simply have some job to do… like minding a volcano."
Food for careful discernment.
And lens flares (above, Crofton , Nebraska a week or so ago), when taking photos of the sun?
Who knows. God uses what He will, "natural," "supernatural," or in that realm that is in-beteween.