"My granddaughter lived in Cornwall , NY with her mom Melissa and her sister and brother Juliana and John. Melissa gathers the whole family every year to remember her on the day she went to heaven and to celebrate her birthday. She died one day after her 3rd birthday.
Can't go on your pilgrimage to Italy this year though I would have loved to!! Two granddaughters getting married and two graduating. Maybe next year. Let me know if you go back to Medgugorje .
Thank you for all you do, you are a blessing Be assured of my prayers.
SaraKoshofer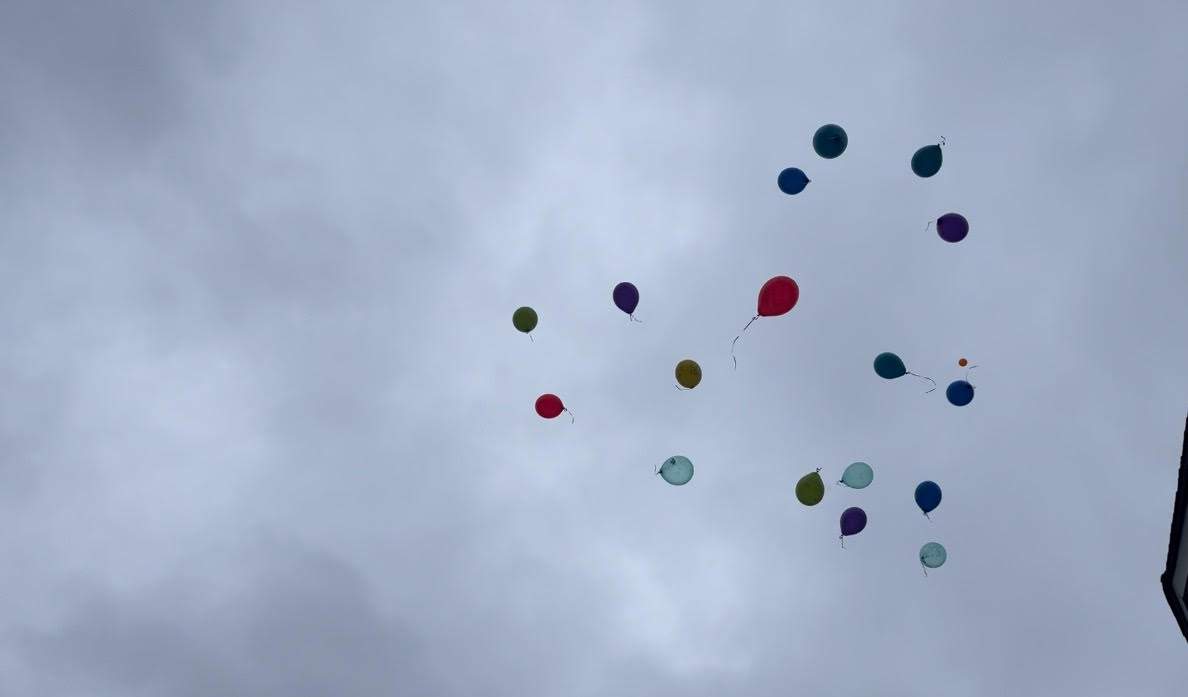 —-
Good morning.  I was reading your website this morning as I do daily and wanted to underscore that there is no space left for wondering when ensoulment occurs.  It is not a private opinion but a clear dogmatic teaching of the Church with moral consequences.  Occasionally pro-abortion proponents use a specious argument to suggest that the Catholic Church does not view the unborn baby as a human because of ensoulment.  They are misrepresenting the difference between the moral action (murder/abortion) with the scientific question of ensoulment.
The question of ensoulment was for a long time under the influence of Aristotle's biology, which claimed ensoulment occurred in males at 40 days after conception and females at 80 days after conception.  Of course, morally speaking, Christians have never tolerated the practice of infanticide or abortion.  The oldest evidence of this is undeniable.
The scientific treatment of this question of ensoulment changed in the 19th Century when the mammalian ovum was for the first time verified by observation, although it was hypothesized earlier. Before then, the instruments could not "see" the ovum.  Within a few decades the supposedly reactionary Pius IX, "following the science", declared ex cathedral that Our Lady was conceived without sin from the first moment of her conception.  With the declaration of the Immaculate Conception, He merely taught in a definitive way what the Church always held as part of the deposit of faith when the Church speaks of Mary, body and soul, as the All Holy Mother of God and full of grace.
What is perforce true of Our Lady is true for all human beings: we receive our soul at the moment of our conception.  Hence the decisive role of Our Lady in Catholic theological anthropology.
Moreover, Pius IX also closed a few small loopholes in canon law that might have given the impression that the taking of the of a foetus (pre-ensoulment) would not murder.
There are many interesting points about this subject in a book by Thomas Bluger who chronicles this development with great care and detail.
God bless,
Father Elias Carr, Can.Reg., Ph.D.
This week
week Mass readings have focused largely on Jesus healing by casting out demons.
Great encouragement is to be found in these, for it shows, as
This week Mass readings have largely focused on Jesus healing by casting out demons.
Aloha, Mr Brown,
I enjoyed your recent article that mentioned the Mauna Loa eruption. I live in Hawaii island, and it's quite the spectacle.
One point though- you mention seeing Indian altars by the volcanos. These pagan offerings to the volcano goddess Pele are common here, but native Hawaiians are not Indians. They are Polynesians, which are ethnically quite different.
It is interesting to hear stories from people who truly believe they have actually seen or even met Pele. The typical story involves encountering a Hawaiian woman, often accompanied by a white dog, who asks for a favor such as a ride or a drink of water. After granting the favor, the woman disappears. One such person who gave "Pele" a drink found that their home was spared during the 2018 lava flow when the stream of lava took a fortunate turn around it.
One woman I talked to, when she was a child served tea to a lady who stopped by her house and asked for a drink, and was astonished when her mother asked her why she had poured two cups of tea . Her mother, she realized, couldn't see the lady who the child could see very clearly .
I don't know what to make of these stories. People seem very much in earnest about them, and maybe some people do see a spirit of the volcano. But the ancient human practice of … how to put it…inventing fiction? May be at play here too.
Nobody reports being frightened or uneasy when this mysterious woman shows up. Oddly enough, considering the lava destroys homes and businesses, Pele is not considered to be a malevolent entity. Before modern times, destroyed homes were simply rebuilt elsewhere. Since the lava can be avoided by anyone capable of a brisk walking speed, there's rarely any loss of life from the eruptions.
I suppose that as a Catholic, I ought to consider these sightings to be lies or a demon, but I sometimes wonder if God has put other beings on this world that are neither demons or angels, but simply have some job to do… like minding a volcano.
God bless!
Full name is Mary Konczyk
—
I read a book by Rabbi Daniel Lapin (an orthodox rabbi) a long time ago who said there was no word in Hebrew for "coincidence".  There is no such thing.
It's how the Lord got my attention.
For example, sometime after I had converted, I was heading to Belk's with my mother, and I told her I wanted to check while we were there for a thick red sweater to wear with my jeans.  I walked in the store, turned 45% to the right (women's department) walked up to the first rack – a sale rack, and right in front of me was a thick red sweater, on sale, my size.  Exactly what I had had in mind.
It's what you call a "Godincidence".  Sometimes it's providence.  Sometimes a Godwink.  But it's definitely not random.  I've had many such "coincidences" over the years.  It makes you feel loved.
God bless,
Alisa Alisa Craddock, Jacksonville
Dear Michael,
Regarding "Coincidences" – here is a lovely coincidence from our family history.
My Grandmother Josephine Carlin immigrated to the USA from County Cork, Ireland and was a nurse during WWI and attended soldiers in Cape May, NJ many who were sick with the Spanish Flu.  Her nursing pin was a very treasured item to her but unfortunately in the necessary scrubbing that took place every evening to keep the nurses healthy and uncontaminated, she lost her nursing pin.
Many, many years later  a 'tinker' salesman came to her door selling goods and in his box of items was her nursing pin!  He returned it to her for free.
This same nursing pin came to me as an inheritance and I gave it to her Great Granddaughter Shannon when she graduated as a nurse and began working in New Jersey emergency rooms.
Glory be to God,
Margaret Johnson
---
Cathy Fernandes
Melbourne, FL:
The malady afflicting the Bride of Christ is not caused by the Vicar of Christ.  The culprits are Catholics who define themselves as either conservative or progressive. These are political labels that have no relevance in Catholicism.  Catholics on the 'right', propose that Francis' statements could be interpreted as heresy.  Disciples of Cardinal Burke et al., seek to portray Francis as heterodox, while being careful not to call him a heretic, because they have no evidence that he is a heretic.  Catholics on the 'left', label Francis a 'progressive', who has changed centuries of antiquated Catholic doctrine.  Is a well-known nefarious cabal orchestrating this war against the Vicar of Christ, in an attempt to destroy the Bride of Christ?