[SD: We are concealing the identity of the author, a former "CIA Directorate of Operations Clandestine Service Case Officer," for obvious reasons; please note that while we have speculated for a long while that a lab was likely the origin of the SARS-CoV-2 coronavirus, we cannot confirm all details herein nor have we ever concluded that the release was intentional; the following is solely for your considered judgment]:
From the Mailbag:
"One reason the U.S. government will never say this [virus] was a deliberate release of a 'weaponized pathogenic biological vector' is that such weapons are considered 'strategic weapons of mass destruction,' much like nuclear weapons. In addition to being prohibited by international treaty, such a revelation would technically be a casus belli  (an act or event that provokes or is used to justify war).+
"You posit several hypotheses regarding the Chinese origins of the Severe Acute Respiratory Syndrome Coronavirus that causes COVID-19. As a former CIA Operations Officer in the Agency's National Clandestine Service, I am almost certain the release of the weaponized pathogen was deliberate on the part of China. Mao once said the death of one person is a tragedy, the death of millions is a statistic.
"Why would they infect

and kill millions of their own people? It is because the ONLY entity in the People's Republic of China that is of real value is the Chinese Communist Party. The Chinese Communist People's Liberation Army (PLA) has primary oversight over all scientific research in the People's Republic of China, especially any topics that may touch on areas of potentially classified military application. This is definitely the case with the Wuhan Institute of Virology (WIV). As the WIV contains China's ONLY BSL-4 biocontainment facility, it would be impossible for the PLA not to have played a role in its construction and research activities. 
"The PLA's strong interest is reflected in strategic writings and research that argue that advances in biology are contributing to changing the form or character (形态) of conflict. For example:
In 2010's War for Biological Dominance (制生权战争), Guo Jiwei (郭继卫), a professor with the Third Military Medical University, emphasizes the impact of biology on future warfare.

In 2015, then-president of the Academy of Military Medical Sciences He Fuchu (贺福初) argued that biotechnology will become the new 'strategic commanding heights' of national defense, from biomaterials to 'brain control' weapons. Maj. Gen. He has since become the vice president of the Academy of Military Sciences, which leads China's military science enterprise.

Biology is among seven 'new domains of warfare' discussed in a 2017 book by Zhang Shibo (张仕波), a retired general and former president of the National Defense University, who concludes: 'Modern biotechnology development is gradually showing strong signs characteristic of an offensive capability,' including the possibility that 'specific ethnic genetic attacks' (特定种族基因攻击) could be employed.
The 2017 edition of Science of Military Strategy (战略学), a textbook published by the PLA's National Defense University that is considered to be relatively authoritative, debuted a section about biology as a domain of military struggle, similarly mentioning the potential for new kinds of biological warfare to include 'specific ethnic genetic attacks.'
"These are only a few examples of an extensive and evolving literature by Chinese military scholars and scientists who are exploring new directions in military innovation.
"Following these lines of thinking, the PLA is pursuing offensive military applications for biology and looking into promising intersections with other disciplines, including brain science, supercomputing, and artificial intelligence. Since 2016, the Communist Party Central Military Commission has funded projects on military brain science, advanced biomimetic systems, biological and biomimetic materials, human performance enhancement, and 'new concept' biotechnology.
"Then you have this demonstrated timeline:
·        In 2012, six miners working in a bat-infested copper mine in southern China (Yunnan province) were infected with a bat coronavirus. All of them developed symptoms exactly like COVID-19 symptoms. Three of them died.

·        Viral samples taken from the Yunnan miner were taken to the BSL-4 biosecurity lab Wuhan Institute of Virology, the only level 4 biosecurity lab in China that was also studying bat coronaviruses.

·        The WIV carried out gain-of-function (GoF) research, almost certainly on these and a range of related and other samples (GoF is different than genetically engineering the viruses). Chimeric viruses were likely developed in this process. There has never been a full and public accounting for what viruses are in the WIV sample set and database, and key elements of the database have been taken offline or deleted.

·        Given the very close relationship of the Chinese Peoples' Liberation Army (PLA) in the development and construction of the Wuhan Institute of Virology, it is fair to assume a connection between the PLA and the WIV.
Gene Editing
"Meanwhile, China has been leading the world in the number of trials of the CRISPR gene-editing technology in humans. Over a dozen clinical trials are known to have been undertaken, and some of these activities have provoked global controversy. It's not clear whether Chinese scientist, He Jiankui, may have received approval or even funding from the government for editing embryos that became the world's first genetically-modified humans. The news provoked serious concerns and backlash around the world and in China, where new legislation has been introduced to increase oversight over such research. However, there are reasons to be skeptical that China will overcome its history and track record of activities that are at best ethically questionable, or at worst cruel and unusual, in healthcare and medical sciences.
"The PLA's medical institutions have emerged as major centers for research in gene editing and other new frontiers of military medicine and biotechnology. The PLA's Academy of Military Medical Sciences, or AMMS, which China touts as its 'cradle of training for military medical talent,' was recently placed directly under the purview of the Academy of Military Science, which itself has been transformed to concentrate on scientific and technological innovation. This change could indicate a closer integration of medical science with military research.
"The late Dr. Roger G. Breeze was former Director for the USDA of the Plum Island Animal Disease Research Center. Here is a link to his obituary (he passed away several years ago from cancer) where you can read testimonials from his USDA/DoD friends and colleagues. After leaving the USDA, starting in 2011 he was Bio-Security Deputy Program Director at Lawrence Livermore National Laboratory, where he was senior bio-warfare liaison to the DoD's Defense Threat Reduction Agency (DTRA) at Fort Belvoir, Virginia. His specific expertise was in virology, microbiology, and animal respiratory pathology.
"Each year, he would lead a team of virus and zoonotic disease (pathogens capable of trans-species jumps, such as sheep-to-humans, in the case of the known bioweapon anthrax) experts to various research stations in the former Soviet Union and Southeast Asia, collecting virus sample to be used in the following year's influenza vaccine. When asked prior to his death what kept him awake at night, he said, 'the Chinese are completely uncooperative and opaque; always citing military security or erecting insurmountable bureaucratic obstacles. We also know they are playing with biological agents God never meant for man to mess with…'
"As a Roman Catholic, this is the direct result of not following the directives of Our Lady of Fatima.  She never said the USA would go to war with Russia, but that Russia would spread its errors. What the Chinese Communists have done is a result of their Communist ideology."
+
[Scroll down for further information]
+
[Footnote from Newsmax:
The former head of British intelligence said this week that if COVID-19 did originate in a Chinese lab, the government would have destroyed any evidence, The Telegraph reports. Sir Richard Dearlove, the head of Great Britain's Secret Intelligence Service, or MI6, from 1999 to 2004, told the Telegraph's "Planet Normal" podcast that it would be very difficult to prove if COVID-19 came from the Wuhan Institute of Virology as some have speculated.
Dearlove said that the West had been naïve to trust China, and said that scientists in the country who want to speak out about any experiments could have been "silenced," noting that "the People's Republic of China is a pretty terrifying regime and does some things we consider unacceptable and extreme in silencing opposition to the official line of the government." He added, "We don't know that's what's happened, but a lot of data has probably been destroyed or made to disappear so it's going to be difficult to prove definitely the case for a 'gain of function chimera' being the cause of the pandemic."
Read more: Former British Intel Chief: China Would Have Destroyed Evidence If COVID-19 Came From Lab | Newsmax.com
From the London Mail [caution, tabloid]:
The great secrecy behind such research is partly driven by China's determination to get a commercial advantage in the potentially very profitable field. But there is also a more sinister reason. Much of the work is supervised by the People's Liberation Army, which closely monitors two areas – any gene modification that can create better soldiers, and micro-organisms that can be gene-edited to make new biological weapons to which people have no defenses.
These laboratories are meant to be biosecure, but dealing with live animals poses unique safety challenges. After all, monkeys run about, bite and scratch, unlike a pathogen kept in a test tube. They also excrete, have parasites, and shed skin and fur. All of this carries the risk of contamination. An article by two Chinese academics, titled The Possible Origins Of 2019-nCoV Coronavirus, said the Wuhan Centre for Disease Control and Prevention kept disease-ridden animals in its laboratories, including 605 bats. It also mentioned that bats once attacked a researcher and that 'blood of bat was on his skin'. Other Chinese articles have described how a Wuhan researcher captured bats in a cave without protective measures and 'bat urine dripped from the top of his head like rain drops'.
[Return to www.spiritdaily.com]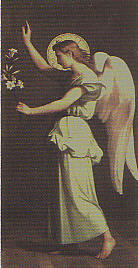 Pray always for purity and love
Please report any inappropriate ads or paid content