Nearly two weeks ago we ran a little piece about a poster alleged to be the picture of a young Jesus that appeared miraculously on film after a saint, Charles de Foucauld, snapped a photo of the Host.
We expressed skepticism, wondering if it was truly a materialization — purely of paradisical origin — and posted comments pointing out that it was virtually identical to a painting by an American artist, Charles Bosseron Chambers.
But we have to say: for sure, it carries an anointing.
In that way, it may not have been an original materialization, but it is paradisical.
And whether or not it comes from a portrait, one could argue that artistic renditions of Jesus have appeared where they should not be manifest (as is also true of the Shroud, which is spotted in various venues, including on Hosts, though the Shroud is no picture!).
Failing that, and whatever the case, the artist was miraculously inspired. Call it illuminative. We'll certainly go that far.
To refresh your memory, the poster (and alleged story) on the internet and social media: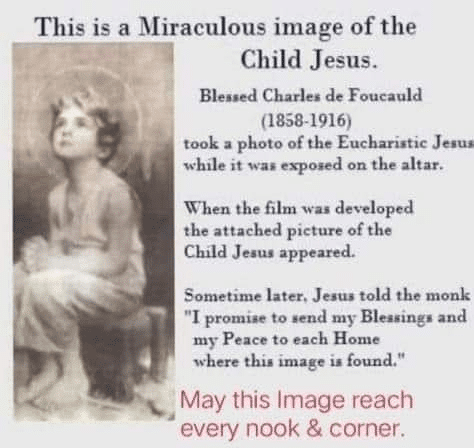 We have since received additional mail about it. A couple, counterintuitively, were even bothered by aspects of what they say are similar paintings (though not this one). Wrote Virginia Turpin, "Concerning the miraculous image of the Child Jesus: In your article, the very old picture with the writings: 'This is a miraculous image….etcetera,' please notice that the Child Jesus has his hands in prayers, as the one below (a different version, bigger in size and brown) has his fingers 'crooked' in an unusual position. I read an article and some people were describing this as 'odd' and that there was an authentic image and a false image that had been done after. It would be nice to have a good image of the first one."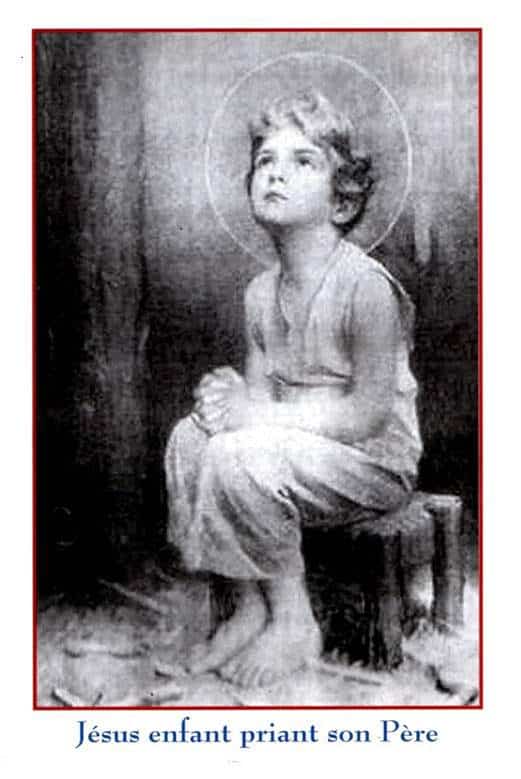 "Here it says: 'Child Jesus Praying His Father… but the hands are different. Evil is sneaky!"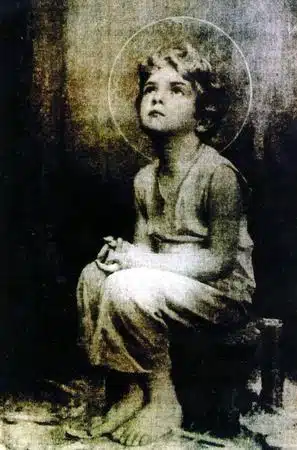 Does it really have a colubrine aspect? Or just the focus, shading, and/or version and/or angle of a reproduction or imitation?
Adds Virginia: "I think this would be the authentic image, as the fingers are in a normal and prayerful position. Here it says "Child Jesus praying His Father, but the hands are different."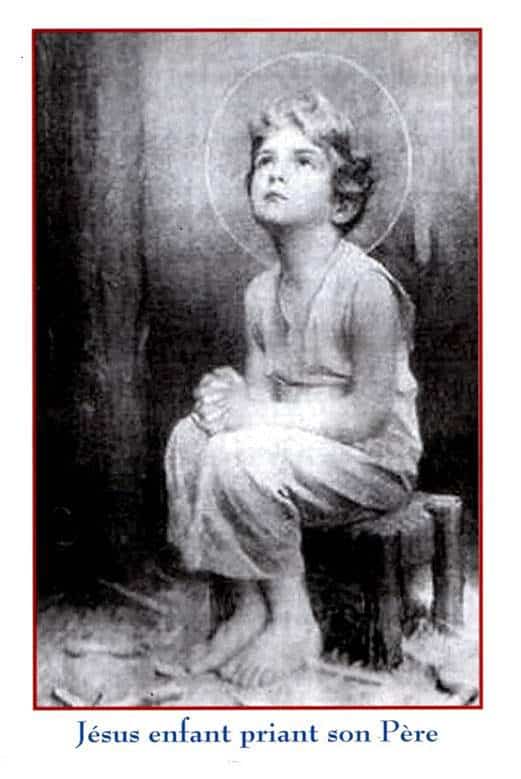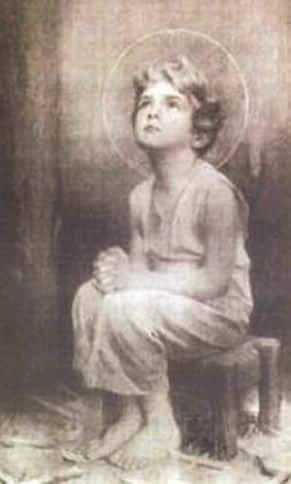 Again: there is the anointing!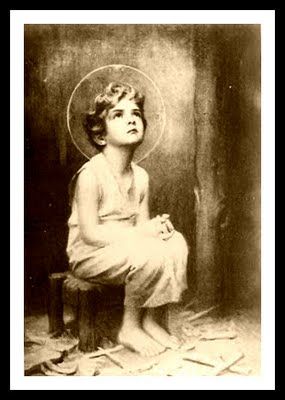 Some other takes:
"Hello and God bless you for your website that I've been referring to like a long and trusted friend for several years," wrote Linda Jenkinson. "I just wanted to mention and bring to your attention that if you look closely — especially on the right side of the viewer — in the greyish-blue hazy area you can make out a face. In fact, I can see something on the left side as well. However, the one on my right appears to be a face of a man with a long beard… a monk? I'll leave that up to you folks and your discernment."
And we'll leave it to yours.
And then there are the other Charles Bosseron Chambers paintings, equally touching.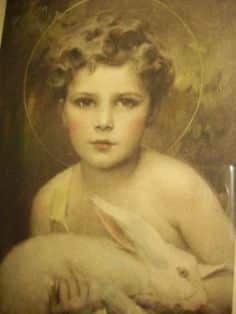 Also anointed?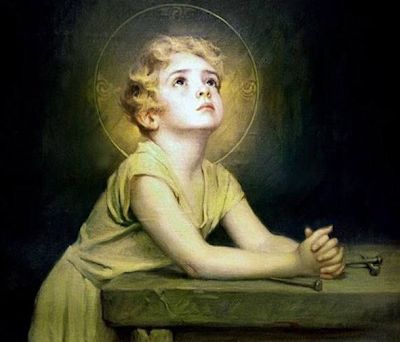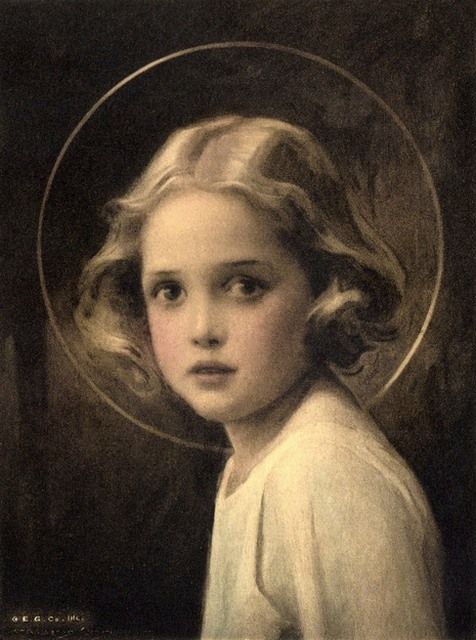 If nothing else, a real feeling of The Child at this time of the year when we are or should be focused on Him!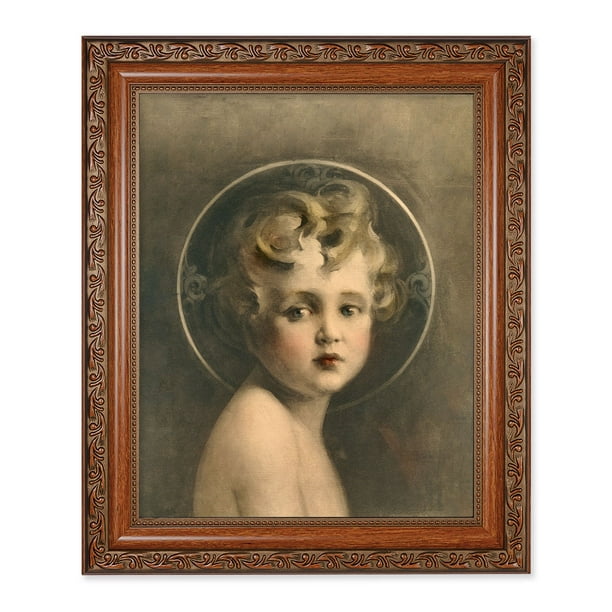 [resources: The God of Miracles]
+