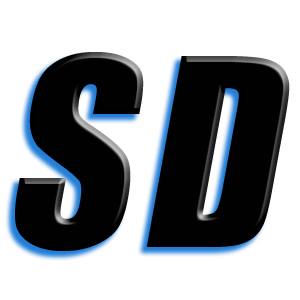 from spiritdaily.com
By Michael H. Brown
From the archives:
You and your intuition
What is "intuition"?
It's a feeling, an inclination. Often it can be a nudge from an angel, from the Holy Spirit.
As such, it's a higher form of perceiving.
It's not something that can be measured on a standard test for "intelligence."
It's what has propelled many who've succeeded as entrepreneurs or investors or inventors. A hunch, a notion, a sense. It comes to us instantly without conscious reasoning.
Think back at some of your hunches! How many mothers "just got this feeling" when a child was in peril?
You just "knew" something.
Did you pray to deepen the understanding?
At times, it keeps us from danger.
An example came just last week (10/1/15) in that horrible Northwest shooting.
"An Oregon student narrowly missed a massacre that left nine innocent victims dead at her community college — thanks to 'a weird gut feeling' that stopped her from setting foot on campus on Thursday, she told The New York Post," reported the newspaper.
"Bre Larson, 19, who is studying psychology at Umpqua Community College, in Roseburg, had planned to do her homework in the school library at ten a.m. Thursday, when she was struck by a powerful premonition. 'I had planned go to there to make a Power Point presentation for my speech class. It's my favorite place to study. I set my alarm for nine a.m. but I got this weird feeling,' the second-year student said."
A day after that, last Friday (10/2/15), Pope Francis, speaking at St. Marta's House, said about one's guardian angel, "He is always with us! And this is a reality. It's like having God's ambassador with us. And the Lord advises us: 'Respect his presence!'
And when we, for example, commit a sin and believe that we're on our own: No, he is there. Show respect for his presence. Listen to his voice because he gives us advice. When we hear that inspiration: 'But do this…this is better… we should not do that.' Listen! Do not go against him. All he asks is that we listen to him and respect him. That's all: respect and listening (to him)."
There are many times when what we want is not what is good for us and many times when a feeling deep within makes no sense but in retrospect. The intuition, like creativity (which also evades academic evaluation), is the place where mind meets spirit. One day we will all be surprised at how many times it led us to those we met and likewise kept us from perils. There are so many!
As another woman told a website devoted to angels: "I will never forget this one day God saved my life. I was very pregnant and I was at the medical clinic getting prenatal care and my husband was supposed to pick me up after and take me home, as he had the car. He never showed and I had no money, no way home, and no one to call for a ride nearly forty miles away. I knew I had to hitchhike. It was pretty terrible being in that position, but I was stuck.
"On my way home, after a couple of rides, God spoke to me through my intuition. A spiritual voice told me, like an angel, 'A man in a white truck is going to come and ask you if you want a ride. Do not get in.' I was calm and safe with no fear.
"Sure enough a man in a white truck came by and asked if I wanted a ride. I said 'no thanks' and kept walking. He left, but came back a little bit later. This time he was going the opposite direction, stopped in front of me, and was a little more stern. I said, 'No.' He came again and this time he was down right mean and demanding that I get in.
I could tell that he had serious ill intent. I walked on the other side of the road, determined, and he left me alone. If it was not for God's warning I am sure I would have accepted a ride from the man as I had a long way home yet to travel and I would have had no reason to say no. God saved my life that day. I never felt fear or doubt. I was blessed and protected by my heavenly hosts."
[see also: Pope: respect what your guardian angels tells you]