It turns out that some of the most profound quotes — often with a spiritual undertone — have come from famous men in the secular world, including scientists.
There's Isaac Newton. (Oh, but scientists would listen to this most famous of them!) Said he: "Gravity can explain the motion of planets, but it cannot explain who set them in motion."
Also: "He who thinks half-heartedly will not believe in God, but he who really thinks has to believe in God."
"Yet one thing secures whatever betide, the Scriptures assure us that God will provide," Newton, who laid out modern concepts of motion and matter — physics — said.
"There are more sure marks of authenticity in the Bible than in any profane history," he was also quoted as stating.
"Truth is the offspring of silence and meditation."
Albert Einstein? (Hear ye, Harvard, Princeton, Stanford, Yale.) "If you can't explain it to a six-year-old, you don't understand it yourself," he intoned.
"Two things are infinite: the universe and human stupidity, and I'm not sure about the universe."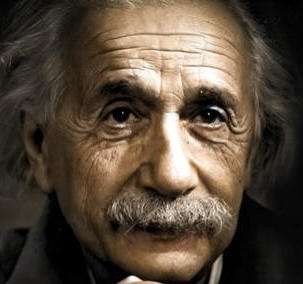 Sharp-tongued? Einstein, it seems, suffered no fools. "We all know that light travels faster than sound," he remarked. "That's why certain people appear bright until you hear them speak."
"A clever person solves a problem. A wise person avoids it."
"Try not to become a man of success. Rather, become a man of value."
"Three great forces rule the world: stupidity, fear, and greed."
"Weak people, revenge. Strong people, forgive. Intelligent people ignore."
"Example isn't another way to teach. It's the only way to teach."
"Only a life lived for others is a life worthwhile."
And with finality: "I know not with what weapons World War Three will be fought," he added, "but World War Four will be fought with sticks and stones."
No one was more cutting with words than Mark Twain. "Never argue with stupid people," the great writer once said. "They will drag you down to their level and then beat you with experience."
More profoundly from Twain: "Kindness is a language that the deaf can hear and the blind can see."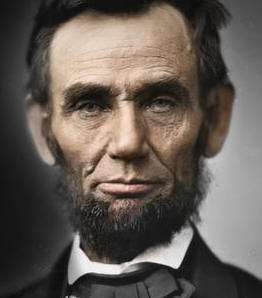 And Abraham Lincoln? "The best way to predict your future is to create it."
"Better to remain silent and be thought a fool than to speak out and remove all doubt."
"I would rather be a good nobody than an evil somebody."
"In the end it's not the years in your life that count, but the life in your years."
(And from this man who knew war only too well — civil war: "Do I not destroy my enemies when I make them my friends?")
Meanwhile, George Washington once intoned: "It is far better to be alone than to be in bad company."
And the ever-wise and quote-worthy Mother Teresa of Calcutta: "Spread love everywhere you go. Let no one ever come to you without leaving happier."
Martin Luther King Jr.: "Life's most persistent and urgent question is: 'What are you doing for others.'"
Some Native American wise men?
"Cherish youth, but trust old age."
"Wisdom comes only when you stop looking for it and start living the life the Creator intended for you."
"There is no death. Only a change of worlds."
"Only when the last tree has been cut down, the last fish been caught, and the last stream poisoned, will we realize that we cannot eat money."
"When you were born, you cried and the world rejoiced. Live your life so that when you die, the world will cry and you will rejoice."
[resources: Michael Brown retreat]