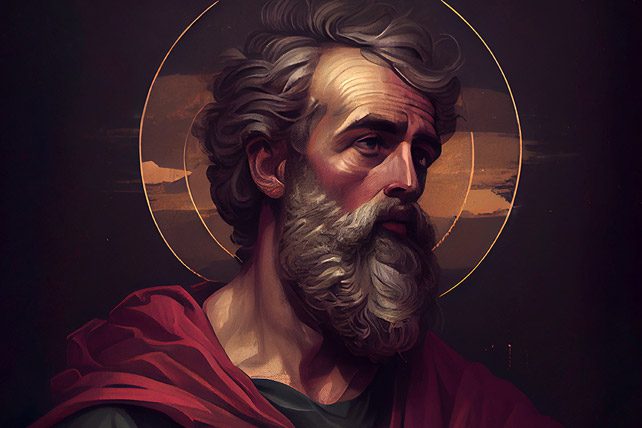 We get many messages and alleged messages from sundry seers and others pertaining to our time, but sometimes what we need instead is the New Testament. How do our times — and how do we — stack up against what the Bible says – what it instructs — particularly, today, in 2 Timothy and Titus (where Paul is instructing followers on how to be true Christians)?
"Truth": that's the key word here. How do we stack up? How do those we follow?
Excerpts:
"But realize this, that in the last days difficult times will come. For men will be lovers of self, lovers of money, boastful, arrogant, revilers, disobedient to parents, ungrateful, unholy, unloving, irreconcilable, malicious gossips, without self-control, brutal, haters of good, treacherous, reckless, conceited, lovers of pleasure rather than lovers of God, holding to a form of godliness, although they have denied its power."
"Evil men and impostors will proceed from bad to worse, deceiving and being deceived," it warns — and so, have we not seen this?
And false prophets? False leaders?
"The time will come when they will not endure sound doctrine; but wanting to have their ears tickled, they will accumulate for themselves teachers in accordance to their own desires, and will turn away their ears from the truth and will turn aside to myths."
Prevalent are the fables of our time.
And our own conduct?
"Warn them before God against quarreling about words; it is of no value, and only ruins those who listen. Do your best to present yourself to God as one approved, a worker who does not need to be ashamed and who correctly handles the word of truth. Avoid godless chatter, because those who indulge in it will become more and more ungodly. Their teaching will spread like gangrene." 
Titus 3 may startle some:
"Remind them to be subject to rulers, to authorities, to be obedient, to be ready for every good deed, to malign no one, to be peaceable, gentle, showing every consideration for all men. For we also once were foolish ourselves, disobedient, deceived, enslaved to various lusts and pleasures, spending our life in malice and envy, hateful, hating one another. But when the kindness of God our Savior and His love for mankind appeared, He saved us, not on the basis of deeds which we have done in righteousness, but according to His mercy, by the washing of regeneration and renewing by the Holy Spirit, whom He poured out upon us richly through Jesus Christ our Savior, so that being justified by His grace we would be made heirs according to the hope of eternal life."
And finally let us also go back to 1 Corinthians (4-8).
For most importantly, said Paul:
"Love is patient, love is kind and is not jealous; love does not brag and is not arrogant, does not act unbecomingly; it does not seek its own, is not provoked, does not take into account a wrong suffered, does not rejoice in unrighteousness, but rejoices with the truth; bears all things, believes all things, hopes all things, endures all things.
"Love never fails; but if there are gifts of prophecy, they will be done away; if there are tongues, they will cease; if there is knowledge, it will be done away."
But love? That's the currency of God. That's the currency of Heaven.
[Michael Brown on-line retreat Saturday!]