---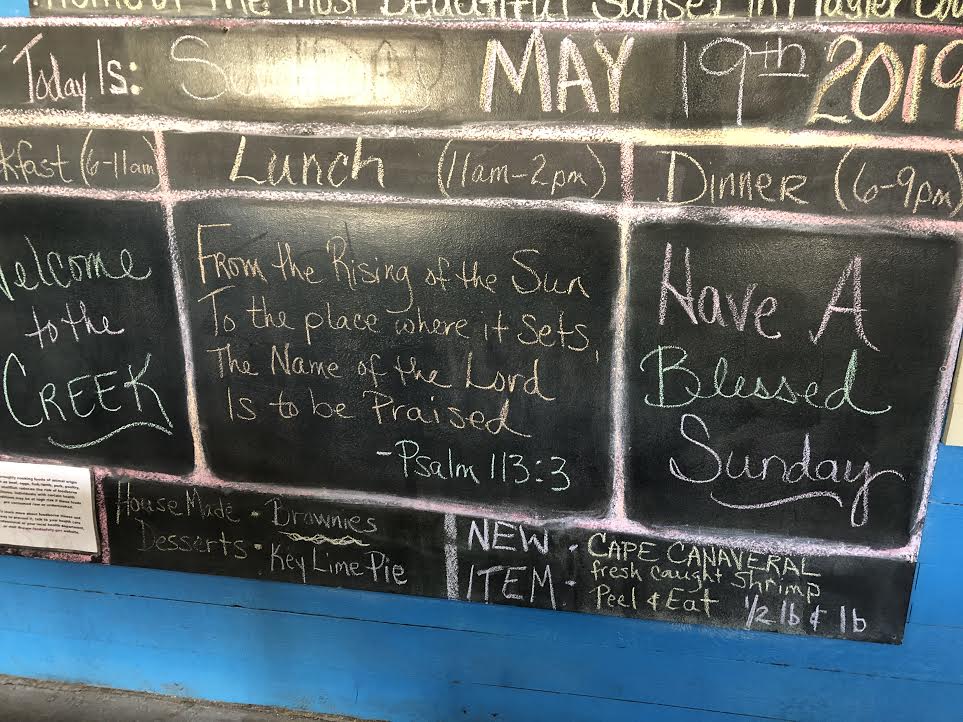 Maybe it's because, as they say, nature is "God's first temple," but I keep having interesting kayak experiences in His Creation.
Last week it was a statue of the Madonna outside Lone Cabbage Bait Shop in Florida, after being lost for an hour and finding myself back there after prayer to Mary and spotting a statue of her near the entrance (only to find out later that the statue I "saw" wasn't there, according to one of the employees, when I called for a picture of it). That was west of Cocoa Beach.
Sunday, I was more than a hundred miles north, at Bull Creek northeast of Daytona.
The night before — Saturday — I happened to search the internet for what cardinals eat. We have several around the house, and I had read previously that they liked sunflower seeds. I wanted to see if there was anything else.
They do like sunflower seeds, said the first site that came up — but also insects, especially crickets. I decided that next time I was by a bait shop, I'd get some crickets.
I no longer fish, and have never purchased crickets, and many bait shops don't have them. But the next day — yesterday, Sunday — I was heading for Bull Creek when I spotted a bait stand advertising them. I'd stop there on the way back and get some for the cardinals, I figured. I proceeded to do what I often do: launch into the water looking for wildlife, especially gators.
Several hours and six miles later, after returning to the ramp and putting my kayak back onto my car, I decided to see what was served for lunch at the restaurant, which doubles as another bait shop. I stood behind a man and his son who were paying their tab.
As he waited for change, the fellow, who had been fishing, turned around, looked at me funny — I felt like asking if there was something wrong — and then, in the twang of a Florida native, said, "You wouldn't want any crickets, would you? I got a bunch left over." He'd been fishing for breem and bass.
Sure, I said. How much?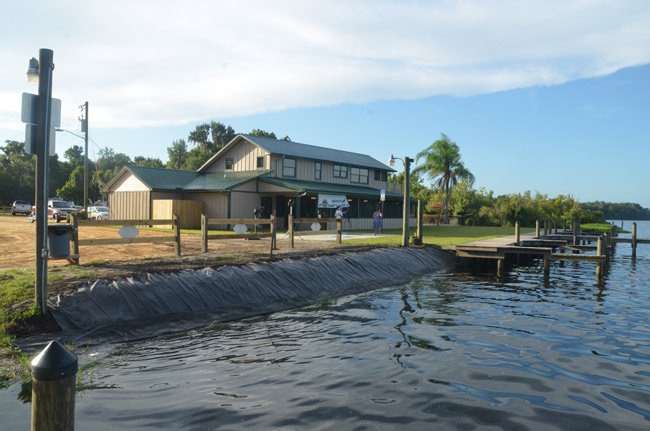 "Nothing," he said. "You got a bucket?"
I did, and retrieved it from my trunk, then met him alongside his boat, which was set on its trailer. He and his son dumped two smaller buckets of live crickets into my pail.
When I headed back into the restaurant, I looked for the lunch specials, and on the blackboard noted the Scripture you see at the top: "From the rising of the sun to the place where it sets,
    the name of the Lord is to be praised."
Indeed, especially on Sundays!
— MHB