---
One thing for sure in the great disruption over George Floyd: too few seem willing to view both (or all; there are more than one) sides equally. It's very difficult to find objectivity in this case, as it is now nearly impossible to find even-mindedness in just about anything (even wearing masks). Everything is a point of acute contention. Radicalism is the byword of our day. None of us, it seems, can claim to be adequately balanced. A tough blend: honesty and charity.
Still, one can try.
For radicalism, but in the cause of Christ, leads to blindness.
That includes racism. That also includes violent protests.
Let's look or try to look at both sides.
The killing of this man, this child of God, a native of Houston, most recently in Minneapolis, was obviously an atrocity. It was easy to spot the glare of evil in the eyes of police officer Derek Chauvin as he knelt so cruelly on a restrained man's neck and persisted despite desperate pleas. It seemed sadistic and vengeful as much as or more than racial and it turns out that not only did the police officer have a history of violence (including shooting a woman in the stomach), with racial overtones, but knew Floyd from working security together in a nightclub and reportedly butting heads with him. So a new question arises: in addition to abuse of power, was this a personal feud gone haywire?
At any rate, the incident has led to worldwide protests, some violent. That also is a shame. Looters in one case pulled up to a Manhattan store in a $350,000 Rolls Royce SUV.
Also intensely unfortunate was a counter-demonstration in New Jersey Tuesday during which a corrections officer mocked the Floyd killing, "kneeling" on a friend's neck as he taunted onlookers.
Meanwhile the media, liberal and conservative, along with politicians, seem set on turning Americans against each other. American flags. Confederate ones. The current trajectory aims squarely at civil war.
There's no doubt that there has been police bias, and that prejudice exists in various places. But what about all the progress that has been made, what about all the areas where there is "color-blindness," what about the great strides in race relations and the wonderful young black adults who have greatly succeeded by taking advantage of "affirmative action"?
Are they being forgotten?
Are we also forgetting all the white employers who have shown no bias in the past several decades — have gone out of their way to hire blacks, giving them a proper chance? Are all whites to be portrayed as racist due to the actions of certain cops (and vigilantes, as in Georgia) and all blacks as looters?
They are questions that need to be addressed.
There are others. All white, Asian, black, and Hispanic people need to pray and search inward for any feelings of racism that may be ignored or rationalized (the Church clearly teaches that racism is a sin. Our Church has been one of Social Justice. John Paul II once visited the island off Senegal from which Africans had been sold and shipped to the U.S. He compared slavery to the sin of abortion. (In the photo to the left, it nearly looks like an ephemeral "face" next to the door was not exactly welcoming him.)
Abraham Lincoln said the Civil War was a "Divine chastisement" for slavery.
Slavery goes back a very long way. It existed before, during, and after Jesus and has afflicted all races. White indentured servants were treated as less than human on west European manors, and when the Irish first arrived in the U.S., they were forced to dig the Erie Canal (it's 363 miles long), and there were signs on many shops in New York City that said, "Catholics Need Not Apply." In Philadelphia, Italians changed their surnames due to discrimination against their ethnicity. Hatefulness and supremacy have walked in various circles through history.
But there are other dimensions to this current national uproar.
Perhaps as much as purging racial instincts we may harbor, it is time to adjust the law-enforcement culture, whereby police have so very much power, lording over civilians — in some cases, their word against yours; their word almost always the one accepted; even when questionable. I know police brutality personally. I was assaulted by two police officers, one of whom was the nephew of the city's mayor, when I was exposing the Love Canal toxic crisis. They were trying to intimidate and besmirch me publicly (the chemical company, close to the mayor, was the predominant employer.) There is a touch of tyranny far beyond Minneapolis.
Yes, black people ar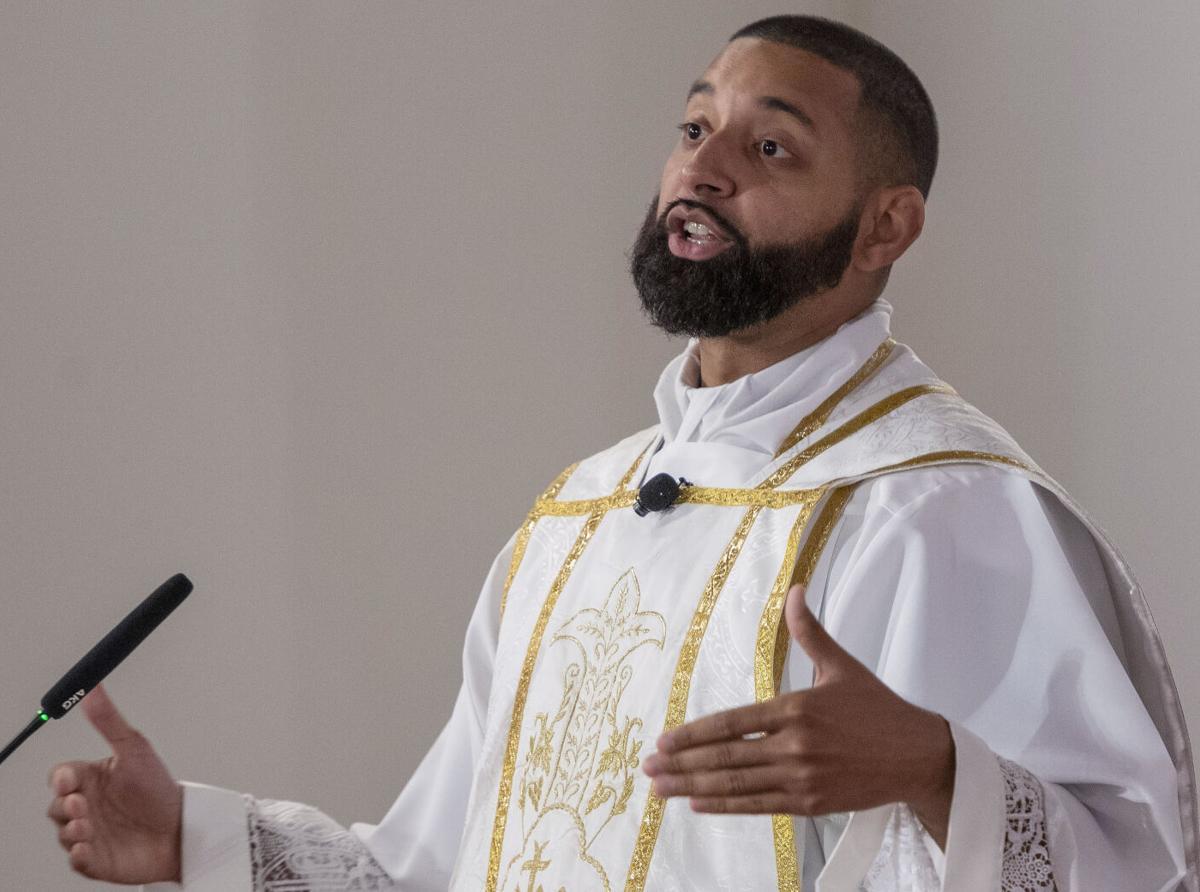 e often targeted. A Baton Rouge priest who has a black father and a white mother — a father who is a cop — recently described his own experiences in this regard — how he has been followed by officers due to the color of his skin. This would be an awful feeling — an alien in one's own homeland. Targeted.
On the flip side, white police officers are eight times more likely to be killed by a black person than a black person is by a white officer.
Added to this is the fact that, in general, whites in the U.S. are twice as likely to be murdered by a black than vice versa.
Let me go further: To blame it all on slavery enables wrong behavior. Blacks need to ask themselves why they account for 37 percent of abortions and why so many black families are led by a single parent (almost always, the mother). There is also such a thing as "reverse racism."
We simply cannot be hateful, and we certainly can't blanketly taint a race because of the actions of certain members of it (no more than whites should be lumped with the Georgia shooters or with Derek Chauvin or with the New Jersey protester). At the same time that blacks are afraid of police, so is it true that whites are afraid of walking in many black neighborhoods.
We are in such a toxic environment that simply trying to bring out the facts on both sides can lead to someone, in the emotionality (and often irrationality) of the moment, declaring a person a racist. Falsely categorizing a person as "racist" is as bad as racism itself.
So there is the need for caution. More than anything, there is the need for love. To not love those of different ethnicities or race is a transgression — a significant one. A sin. If we feel that, we should confess it. Today's Gospel reading (Matthew 5): "You have heard that it was said to your ancestors, You shall not kill; and whoever kills will be liable to judgment. But I say to you, whoever is angry with his brother will be liable to judgment."
George Floyd seems like a man who was struggling and trying to right himself. He apparently had a past that included involvement in an armed home invasion (of a terrified pregnant woman, during which a gun was pointed at her belly), as well as drug charges and reportedly involvement, briefly, as a pornography actor. He did five years in prison. Obviously, this is mentioned not to remotely justify his hideous slaying, but to wonder if the evil in his past attracted the evil in Officer Chauvin. Deliverance is often needed, along with reform. "I've got my shortcomings and my flaws and I ain't better than nobody else," he once said in a personal video. "But, man, the shootings that's going on, I don't care what 'hood you're from, where you're at, man. I love you and God loves you. Put them guns down." Jonathan Veal, a longtime friend of Floyd's, said this week that the two talked about their goals and Floyd had prophetically said, "I want to touch the world."
In the uproar — now worldwide (no one much likes the U.S. any longer) — there are also protesters ("indigenous people") tossing statues of Columbus into a lake (Virginia) or beheading them (Boston). The racial uproar seems to be spreading, at least right now.
Columbus is often charged with killing off or subjugating Indians, and evidence indicates, in some cases, he did — enslaving Caribbean Indians and as punishment, cutting off the hands of certain natives. At the same time, he and other explorers encountered belligerent Native Americans, in some instances cannibals. For the most part, Spanish explorers, sent by the highly devout King Ferdinand and Queen Isabella, were explicitly told by the royal couple to use no violence with natives but rather to evangelize them. In fact, many Timucuan Indians in Florida became devout Catholics, with pictures of Mary in their huts. Missionaries accompanied the voyages. Columbus and others wanted to proclaim the New World for Christ (as well as find gold).
Yes, there was some brutality from certain explorers — no question. But it was less than liberals would have us believe.
Did he reform? Columbus was such a devout Catholic he not only named his ships what he did (the Nina, the Pinta, and the Santa Maria), and carried an image of Mary from a famous miraculous shrine in Extremadura (where he prayed before and after voyages), but was a Third Order Franciscan who for a time considered entering a seminary. He considered becoming a priest. He lived at a very violent time.
One last thing to consider, in weighing both sides: during the Civil War, 360,000 white Northerners lost their lives freeing slaves.
That's a lot of lives.
Why do we never hear of them — and that number? Three hundred and sixty thousand — more than the current population of Buffalo.
Visiting, as we have, a number of plantations where there were slaves — including Mount Vernon, owned by George Washington — brings home the utter cruelty that black slaves endured. It is almost too much to contemplate — working for nothing, with just about no spare time, sleeping in cramped huts that were suffocatingly hot at times, too cold during the winter, whipped if they were not slaving hard enough (or if a slaveowner had a sadistic streak); and often raped (a slave's wife could be used any way the plantation owner desired). In general, they were treated as commodities — things — listed on bills of lading or in wills with price tags next to their names!
Can you imagine being ill in a slave camp and being whipped for not working hard enough — twelve or more hours a day? Or a child sold off to another owner, never to be seen again? Truly, this is inconceivable suffering.
In Florida, there are accounts of at least one alligator hunter who baited his trap with a black slave baby (or babies, plural).
It doesn't get much worse than that. (In fact it doesn't, period.)
Years ago, a priest in our parish made a political and racist remark that so hurt one of the Eucharistic ministers — a wonderful black woman — that she left crying. Shortly after, he lost his "job" there. He should have.
But let us also consider the great inroads blacks have made in America — inroads that have been harmed by what happened in Minneapolis and elsewhere. Let us also remember those 360,000 Northerners. If you want to see how John Paul viewed it, look here.
The mood is not good out there, and won't be no matter who wins the upcoming elections.
Only, pray.
Pray and love. The only answer to the current divides, the only true solution, is true Christianity.
–MHB
[Footnote: the picture at the top was sent by Jennifer Fuller of Baraboo, Wisconsin, who said: "I wanted to briefly share with you that the Monday after the rioting began, my employee Christian 'Poncho' Heiser was dusting on the wardrobe containing priestly vestments and came across the attached picture. Sursum Corda! Having dusted many times there, we have no idea where this came from—and for such a time as this! I thought you might appreciate it!" We do.
She added: "Since the riots had only begun and racial tension was high, it was nothing short of miraculous that this was found—for such a time as this! It speaks volumes to a society fallen prey to the lie that life is about what color or race a person is. A society that has forgotten that each person is created in the image of his/her Creator God. This is the unity that binds the human race together.
"Durward's Glen would like to send out the message that ALL LIVES MATTER—regardless of race or nationality, color or creed. The Glen welcomes peoples of all ethnicities and color! 
"Please take a moment to ponder this exquisite drawing of 'Christ Revealed in Many Colors' and perhaps a moment of silence for the peace of the world."]