A few notes on our strange time.
---
This past week, we did a long interview for Fox Nation as Catholic commentators on all the bizarre stuff you now see regularly on TV and social media, from evanescent creatures (in the parlance, "cryptids") to equally evasive UFOs.
UFOs? Of late even the most prominent types —  Barack Obama, Donald Trump, even Shaquille O'Neal — have commented upon.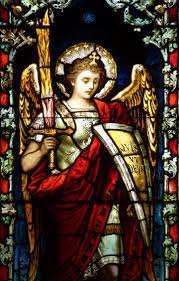 The subject was the focus of a not-disbelieving report on Sixty Minutes last Sunday and has made the front page of The New York Times repeatedly in recent years. This is a radical departure from just a few years ago, when crepuscular phenomena was the sole domain of paranormalists or websites (such as this) that take a spiritual-warfare approach.
The manifestations are proliferative — a sign, indeed, of our times. More on this  (and its link to a Pope, as well as a famous apparition) at the online retreat Saturday, which will cover a range of topics.
Suffice it for now to quote those prominent worldly folks who have offered those recent comments.
Former President Obama? He told a CBS late-night talk-show host (at times a bit lightheartedly; it was to a comedian), "When it comes to aliens, there's some things I just can't tell you on air. But the truth is that when I came into office, I asked, right, I was like alright, is there the lab somewhere where we're keeping the alien specimens and spaceship? And you know, they did a little bit of research and the answer was no.
"But what is true, and I'm actually being serious here, is that there are, there's footage and records of objects in the skies [of late, most notably by Navy pilots], that we don't know exactly what they are, we can't explain how they moved, their trajectory. They did not have an easily explainable pattern. And so, you know I think that people still take seriously trying to investigate and figure out what that is."
A while back former President Trump, for his part, referring to the alleged UFO incident at Roswell, New Mexico in 1947, said: "I won't talk to you about what I know about it, but it's very interesting." Before that, in another venue, asked about the Navy footage, the former president said in an interview with his own son Don Jr., "I just wonder if it's real. That's a [heck] of a video." But he too said he could say little more.
Both Ronald Reagan and Jimmy Carter believed they witnessed UFOs (and offered detailed descriptions), while Bill Clinton also had an interest in the supposed crash of an alien vehicle a bit east of Roswell, New Mexico (there was a similar report at nearby Socorro). Asked if he would be surprised if we were visited by aliens, President Bush said enthusiastically, "Yeah!"
Although extraterrestrials are always a possibility, be careful with this, the stuff of ether, and hobgoblins, and genies. I will be explaining the deception (when they aren't simply drones). A report on what the military calls "unidentified aerial phenomena" (they used to refer to them as "aerodynes") is expected from national intelligence agencies soon (under a bill signed by Trump before he left) — but though enticing, it will likely offer no final conclusions. If no one can get to the bottom of it, perhaps it's because there is no bottom.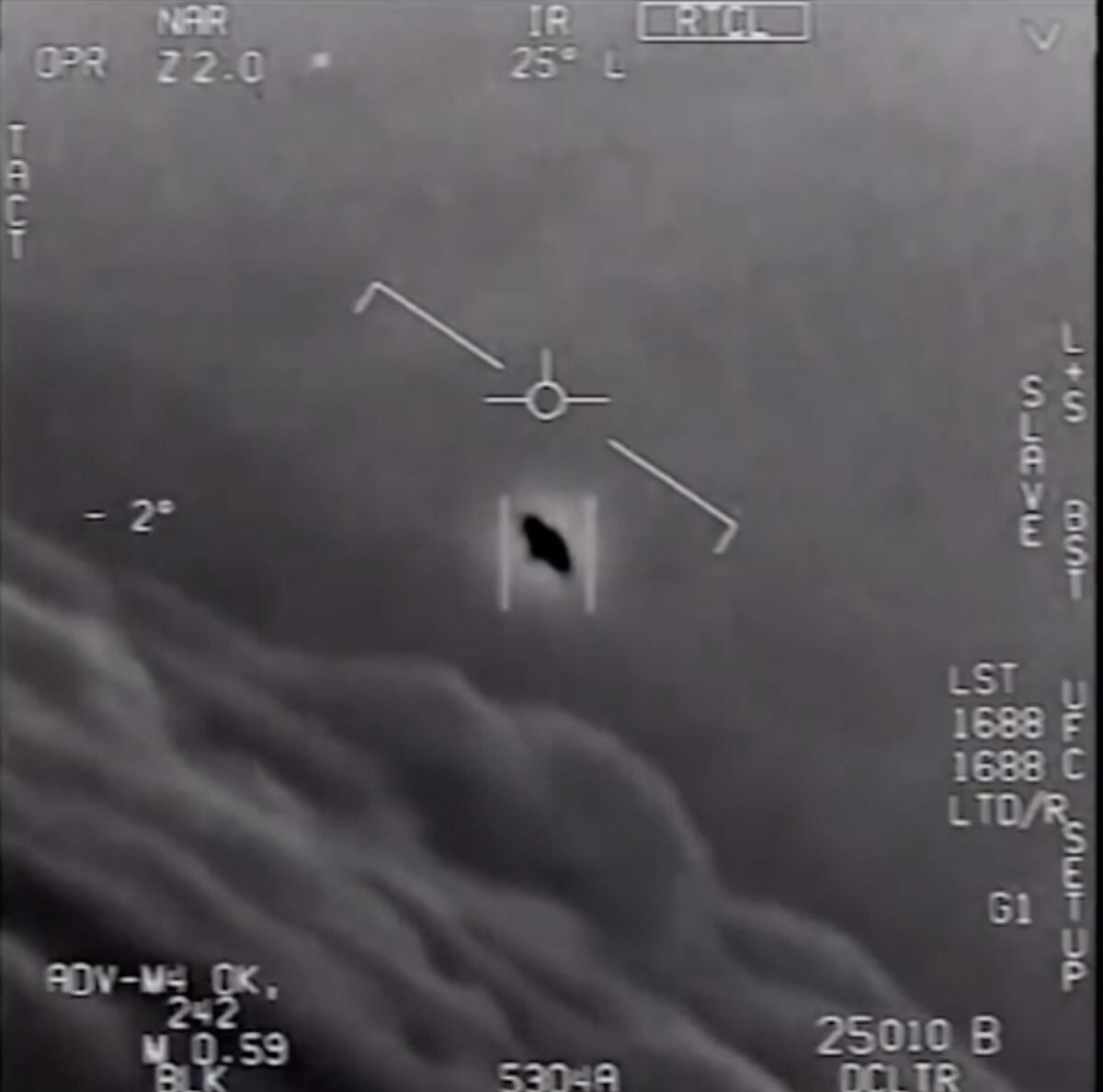 ---
As obnubilating — this much more in the physical realm — is the issue of coronavirus and laboratories. In "special reports" (which we are expanding) and also these pages, we have expressed the opinion that the Covid-19 virus came from a lab, in all likelihood escaping from the Wuhan Institute of Virology not far at all from that infamous wet market.
There are just too many pieces of happenstance.
Does it not seem a bit coincidental that the most dangerous high-level biohazard lab in China is just miles from the market (while bat caves are more than a hundred miles distant) and that in the lab's refrigerators is or was the greatest variety of bat coronaviruses known on the planet?
Is it a coincidence that the Chinese military had at least a passing involvement at the Wuhan lab? And that there was such an intense cover-up?
And that investigators (most recently from W.H.O.) have not been allowed legitimate access?
And that the virus causes such bizarre (there's that word bizarre again) effects on those it infects — from nothing at all or a mild flu to permanent respiratory arrest, long-lasting (and perhaps permanent) lung damage, profound heart disturbances, kidney issues, liver hemorrhage, brain fog, fatal blood clots (including in the brain), chronic fatigue, and so forth?
Is it simple synchronicity that years ago, a related and nearly equally dangerous SARS virus escaped from a Beijing laboratory — not once but twice, according to a 2004 article in Genome Biology? ("We suspect two people, a 26-year-old female postgraduate student, and a 31-year-old male postdoc, were both infected, apparently in two separate incidents," Bob Dietz, WHO spokesman in Beijing, told the publication two decades ago. Republicans are now clamoring for an investigation of that Wuhan lab. And China continues its cover-up.)
---
Meanwhile, health officials and scientists in the U.S. seem curiously reluctant to entertain the notion of a lab leak, perhaps because:
1) such viruses are often genetically concocted or meddled with, including in the U.S. (sometimes to enhance their virulence and allow nations to study how bad a virus potentially could get, which they euphemistically call "gain-of-function" research)
2) have potential applications in clandestine biological warfare; and
3) some of the Wuhan scientists who handled the coronavirus in that lab were trained in the U.S.
There is the distinct possibility, then, that the strange way this virus acts (and continues to act) is because we are battling not something nature served up but a biological warfare agent or at least partly synthetic pathogen. Even an old friend of ours, who recently (after forty years!) was fired for ridiculous "woke" reasons by The New York Times, and had been their lead covid reporter (nominated this year for the Pulitzer), now believes a lab origin is likely or at least very plausible, where when we spoke last to him a couple months ago, he was strongly dismissive ("99.5 percent") of such a notion.
As he points out — and this is truly interesting spiritually — "Dr. Shi Zheng-li [the Wuhan scientist working with this specific coronavirus] was trained by Ralph S. Baric of the University of North Carolina in building 'chimera' viruses — taking, for example, the spike protein from a new virus and splicing it to the backbone of a known one like SARS. He invented 'no-see-um' techniques that left no trace of the splice. Interestingly, Dr. Baric is one of the signers of the letter to Science demanding a more thorough investigation of all Wuhan labs. Then, to see if the new chimeras could infect people, they were tested against human airway cells and 'humanized' mice — mice bred to have human ACE-2 receptors on their organs."
Thus this whole nightmare very possibly started from mixing human and rodent genetic material!
Beyond ironic.
Our friend, Donald G. McNeil Jr., further says, "scientists now believe that the H1N1 seasonal flu that killed thousands every year from 1977 to 2009 was influenza research gone feral. The strain first appeared in eastern Russia in 1977 and its genes were initially identical to a 1950 strain; that could have happened only if it had been in a freezer for 27 years. It also initially behaved as if it had been deliberately attenuated, or weakened. So scientists suspect it was a Russian effort to make a vaccine against a possible return of the 1918 flu. And then, they theorize, the vaccine virus, insufficiently weakened, began spreading."
If covid is from a lab, can the body's natural immunity be depended upon to ward it off? Include always prayer.
---
As far as the Church, some random questions here also: When will those who prefer Communion on the tongue be allowed to resume that practice? How have they felt these many months of receiving it in the hands? How long before the wine and Holy Water return? (Expect quite a while for the Precious Blood.) In many parishes, those who are vaccinated are now allowed to remove their masks.
Although one diocese last week changed its guidelines on priests wearing masks for Mass, restrictions remain in place. A bishop in Minnesota (St. Cloud) wants his priests vaccinated if they're ministering Hosts.
In yet another sign, however, that the world is beginning to emerge from the covid-19 pandemic (prayer works!), Bishop Larry Kulick of the Catholic Diocese of Greensburg celebrated Mass without a mask Sunday for the first time in more than a year this past week. The occasion was a visit to the Saint Vincent Basilica Parish on the grounds of Saint Vincent College and Seminary in Unity. (The new bishop, who is trying to make a point of mingling with his flock on the tour of dioceses parishes, is already a well-known figure.)
Meanwhile, the Pope wears a mask on some occasions but now is often without. He and Benedict XVI both have been vaccinated.
A tough call — vaccines. Some point out that they may act as "prions" affecting the brain (as well as contain a compound made with an enzyme called "luciferase"), although, again, covid itself already is established as causing brain damage. (Choose your poison?)
All the loosening of restrictions comes as Catholics around the world, directed by the Vatican, have been praying a daily Rosary to end the pandemic at the thirty or so most august Marian shrines (this precious month of the great Madonna). Medjugorje, which also is improving (it was hit hard by covid) was placed on the list of major shrines by Rome. Meanwhile, however — another irony, in these head-spinning times — those wanting to visit the famed Marian shrines in Europe will need a vaccine "passport."
At least we know this: covid is not from outer space.
–MHB
[resources: Michael Brown retreat: This Present Hour, Saturday, 11 a.m. to 1 p.m. EST; video available for later viewing to those who register]
[Resources: Lying Wonders, Strangest Things]