Can storms seem angry?
This one, over Arthur, Illinois, in Douglas County, last week, certainly did.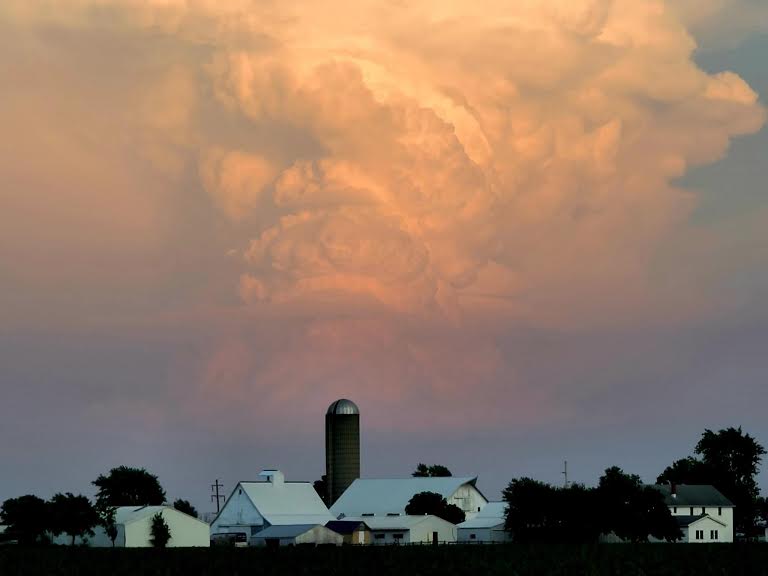 Others are explosive in their beauty — or is it beautiful in their explosivity?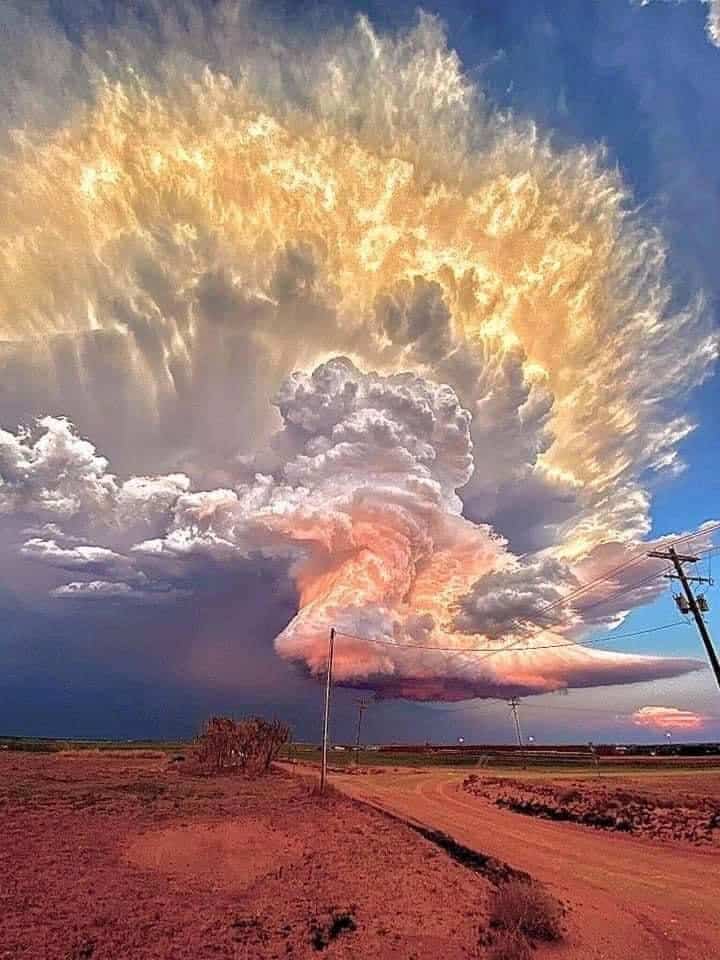 Such clouds can have effects. [Below, a Chicago suburb last weekend was hit by a tornado]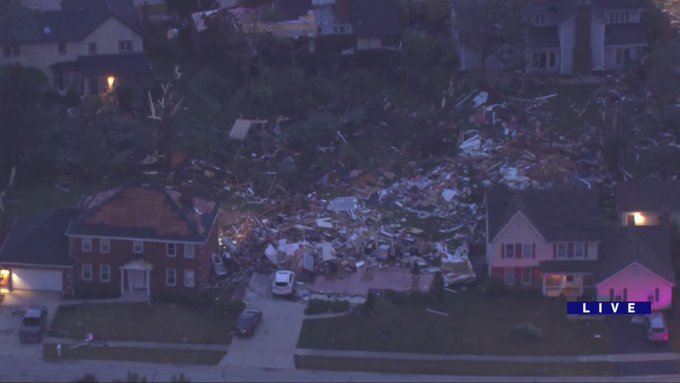 A note of correction. A few weeks ago we had an article citing a new-agey chapel at the U.N. and pointing out that President Joe Biden and the current First Lady were wed there. While it's true they did wed at a chapel attached to the United Nations, it wasn't the one we pointed out, but rather this one, which is across the street and owned by the Methodist Church (The Church Center for the United Nations):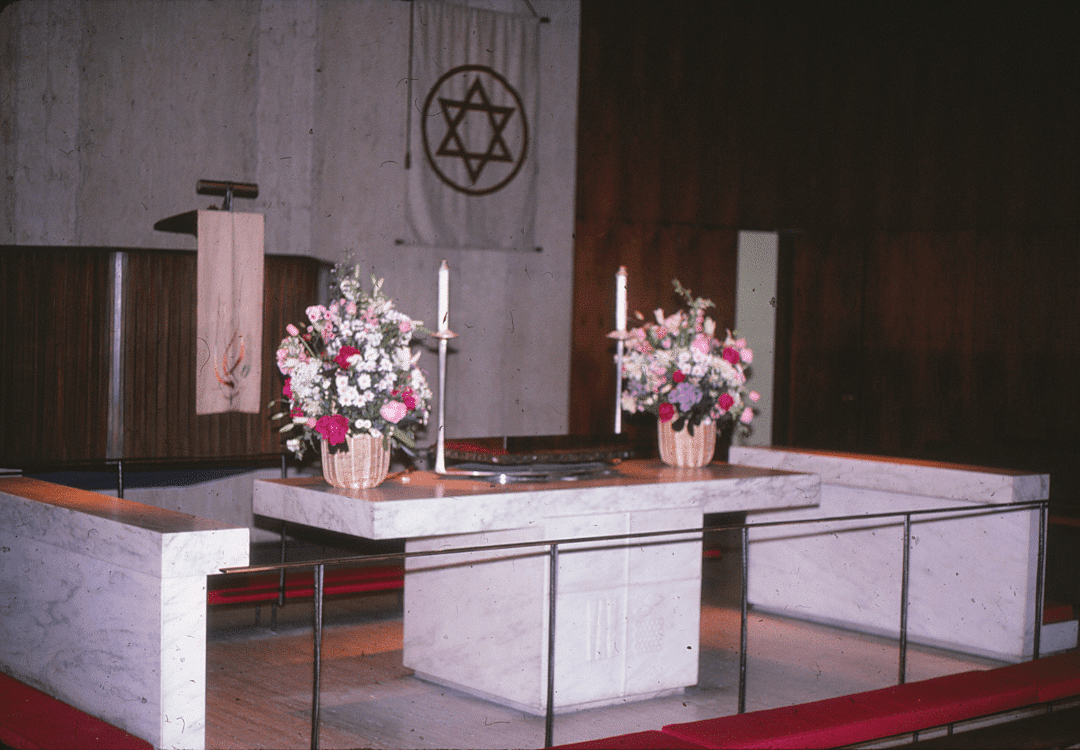 Still, a bit strange.
We'd like to thank Michele DeLuca for a special column she penned Saturday in the Niagara Gazette, recounting the investigation and horrific situation at the Love Canal toxic waste dump and Michael Brown's role in it. The article is here.
Tiring it is, to see environmental issues treated like "new age" or liberal issues.
As Pope Benedict XVI said, "The relationship between individuals or communities and the environment ultimately stems from their relationship with God. When man turns his back on the Creator's plan, he provokes a disorder which has inevitable repercussions on the rest of the created order."
When toxic chemicals are harming people (at Love Canal, miscarriages were a first sign of trouble), it is as much a "pro-life" issue as abortion.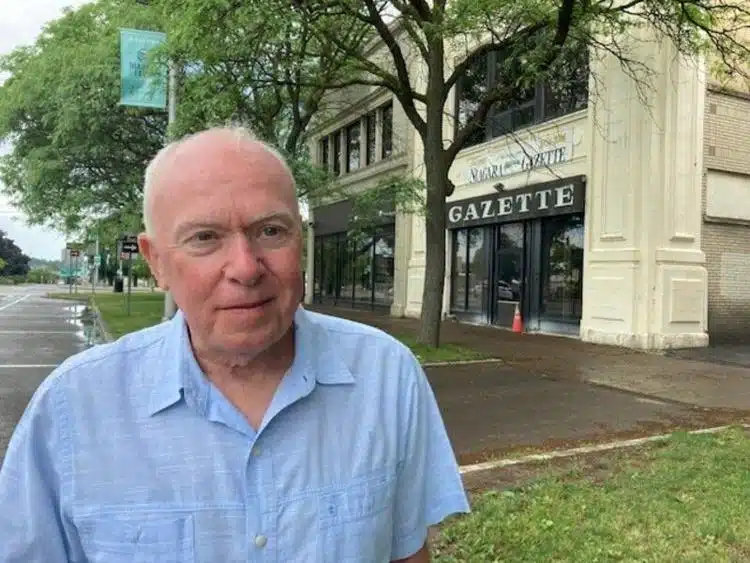 On visiting the old hometown of Niagara Falls last week, and noting a rebound, one can't help but to also note the degradation.
Below is what used to be beautiful Sacred Heart Church, a key parish in the famous city.
It is now a shadow of itself, the steeple looking threadbare and on the cusp of crumbling.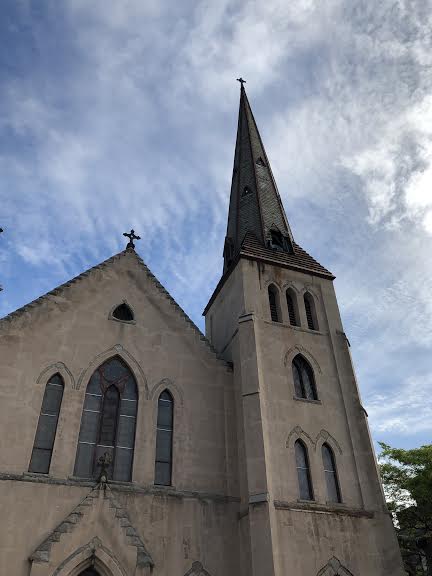 It is now a Baptist church.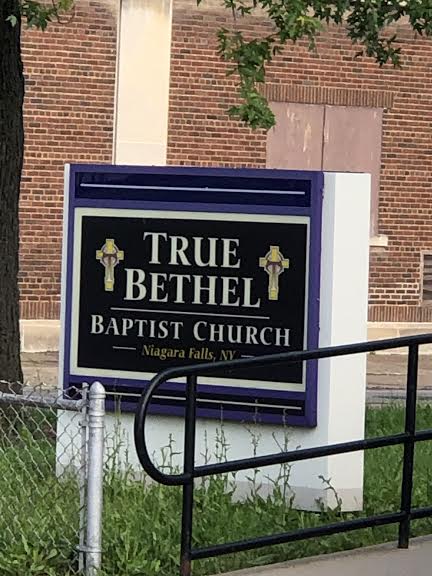 Excuse the little walk down Memory Lane.
Here was the Niagara Falls of childhood.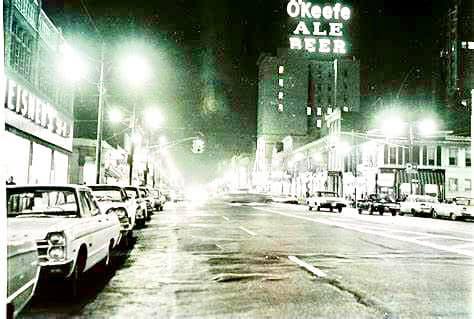 This is more like it now: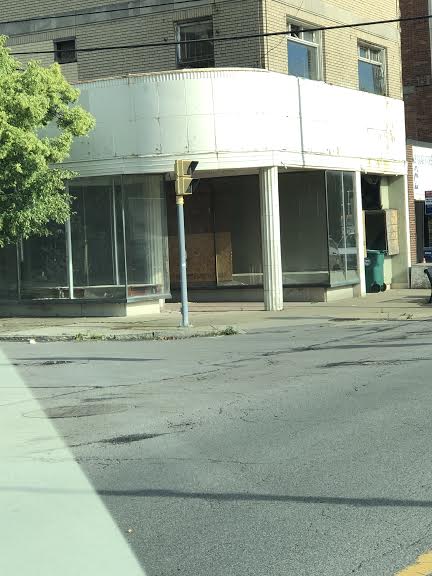 There is a shooting just about every night in the neighborhoods in which one grew up. The other day, this tank-like vehicle arrived near a favorite pizzeria to deal with reports of drug transactions on a street that was once very different. (During covid, criminals were released from jail, then emboldened in recent years. Truly a shock, now, to "woke" up to.)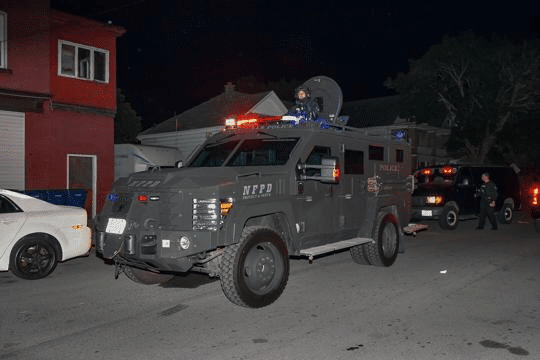 Last week at the U.S. bishops' conference, chief prelate Archbishop Gomez scanned the divided landscape and observed that it is "not realistic to expect the Church to stay immune from the pressures of division.
"Those pressures are all around us. The Church is divine, she is the Body of Christ. But we are human in the Church, after all. And we are living in a secular society where politics is becoming the substitute religion for a lot of people."
Whether conservatives like us (John Paul ones), or liberals, or whatever, if politics is your new religion, your new spiritual litmus test, your new standard,  you need to quickly ask God to reboot your perceptions. For politics — like religion — can become a cult, and cults distort perception as they diminish kindness.
Now what, you may ask — and we sure do — is this?: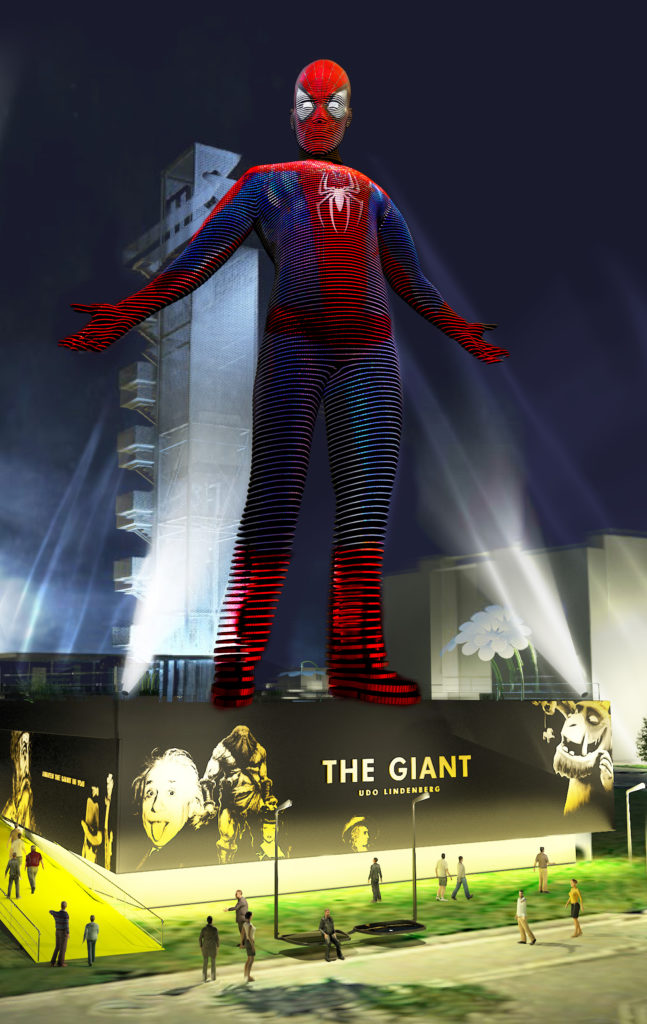 We'll let the Irish Post tell us.
"A colossal moving statue built by an Irish company is being billed as one of the most exciting visitor attraction concepts of the 21st century," it says. "The Giant, which was conceived by Dublin-based The Giant Company, led by entrepreneur Paddy Dunning, is the world's tallest moving statue, standing over 10 stories high.
"Supported by Enterprise Ireland and the world's largest commercial real estate company, CBRE, the concept for The Giant includes the multi-story statue mounted on a plinth housing a novel exhibition.
"The ambitious project, which is still under development, is now seeking funding and investors to help make the concept a reality."
Just as long as it isn't relative to Revelation 13:14-17, which, as a viewer fretted, says:
"It ordered them to set up an image in honor of the beast who was wounded by the sword and yet lived. The second beast was given power to give breath to the image of the first beast, so that the image could speak and cause all who refused to worship the image to be killed. It also forced all people, great and small, rich and poor, free and slave, to receive a mark on their right hands or on their foreheads, so that they could not buy or sell unless they had the mark, which is the name of the beast or the number of its name."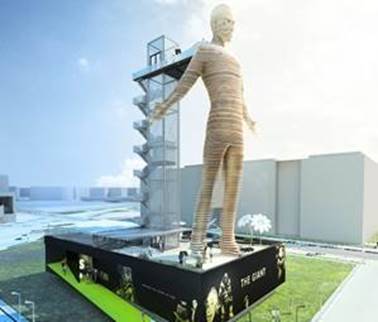 Looks more like The Mummy.
And then, in Bangkok, there's Buddha, visible from anywhere in that sprawling city.
Says U.S. News: "Work on the statue, which is as tall as a 20-story building, started in 2017 and should be completed this year, but due to the coronavirus pandemic the official opening may be pushed back to 2022, said temple spokesman Pisan Sangkapinij."
How about one of Jesus down near the Freedom Tower? (For in Him is the only true freedom — and perception — indeed.)
[resources: a rare little book about the Archangel Michael]