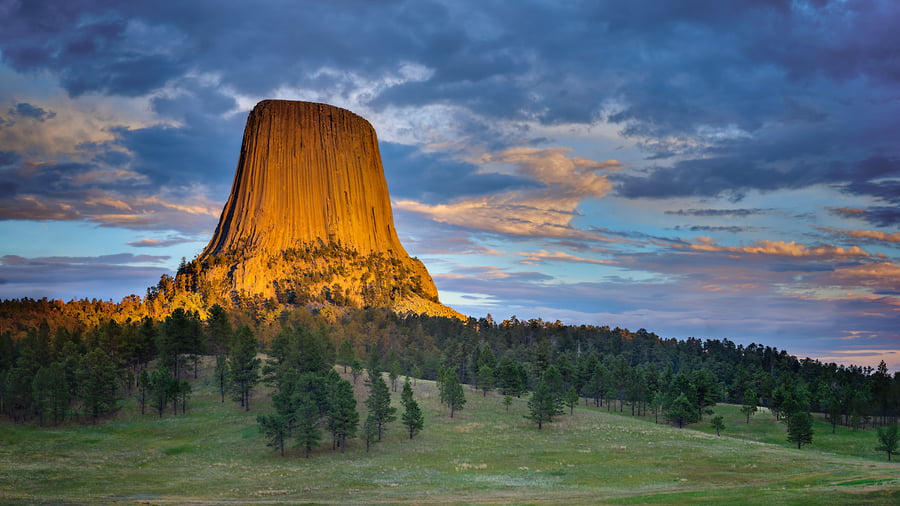 Have you ever noticed how many places are named for the devil?
There are at least thirty-seven in Connecticut and more than forty in Massachusetts alone (home, as our "Special Report" this month discusses, of Salem).
There are names such as "Devil's Lake": in North Dakota (probably the most well-known), Oregon (in Lincoln County, on the coast), and Wisconsin (Devil's Lake State Park). There's Devil's Tower in Wyoming.
Who knows how many smaller sites bear the dubious cognomen. "You would think that the spiritual would overrule the demonic, based on the early settlers' religious bent, but hundreds of hellish names are written large across our landscape, making it seem like a literal Hell on Earth," complains National Travelers Traveler. "There are Hell Gates, Hell Holes, and Hell's Half-acres. There are Devils Slides, Devils Playgrounds, Devils Postpile, Devils Golf Courses, and Diablo Canyons. Yellowstone National Park is rife with these names."
In Canada: "Devil's Lake" (Alberta) and there may be other smaller lakes or places so designated, typically rooted in local folklore or geographical features that might have seemed eerie or unusual to early settlers or indigenous peoples.
In California, adjacent to the Jet Propulsion Laboratory, where solid rocket fuel was first engineered, is Devil's Gate Dam, so assigned due to an uncanny rock formation that from some angles looks like a profile of a demon. The land was used by a rocket scientist and practicing occultist named Jack Parsons  for rituals before every rocket test.
Notes a blogger: "The rock really does look like Satan: protruding chin, pointy nose, stern eye socket, stumpy horn. I stare down the gated tunnel at its base, half expecting a gnarled, old wanderer to crawl out. But nothing happens. Moreover, I don't feel anything out of the ordinary, other than the disappointment that I'm surrounded by a patchwork of sloppy graffiti and a floating collection of discarded spray paint cans."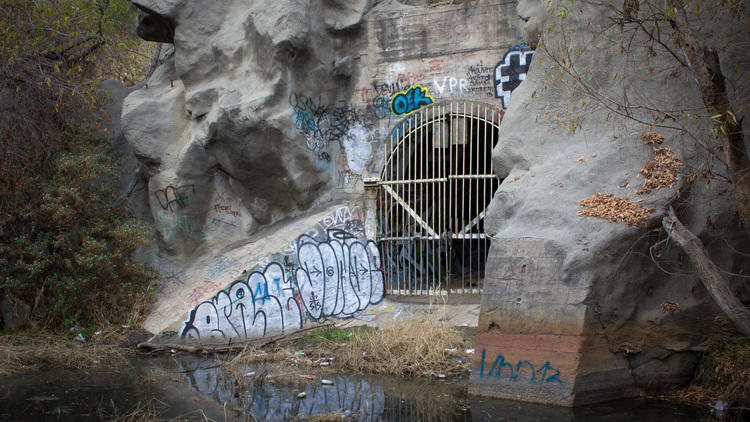 There's an entire book by a retired lawyer and former assistant Attorney general about a haunted area called Devil's Den in Arkansas where bizarre phenomena (yes, orbs, apparitions, strange creatures, and of course UFOs/aliens) are reported.
There's also a Devil's Den in Florida.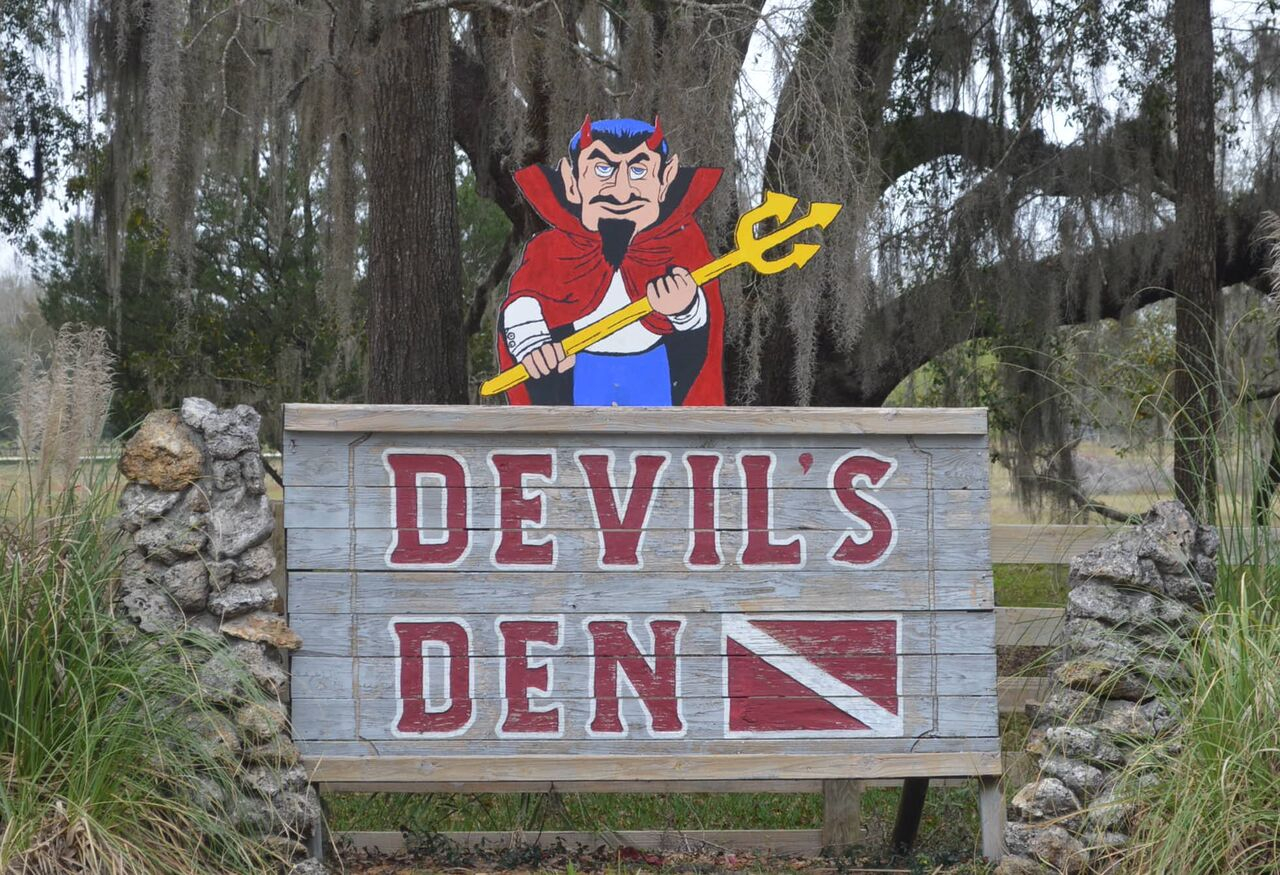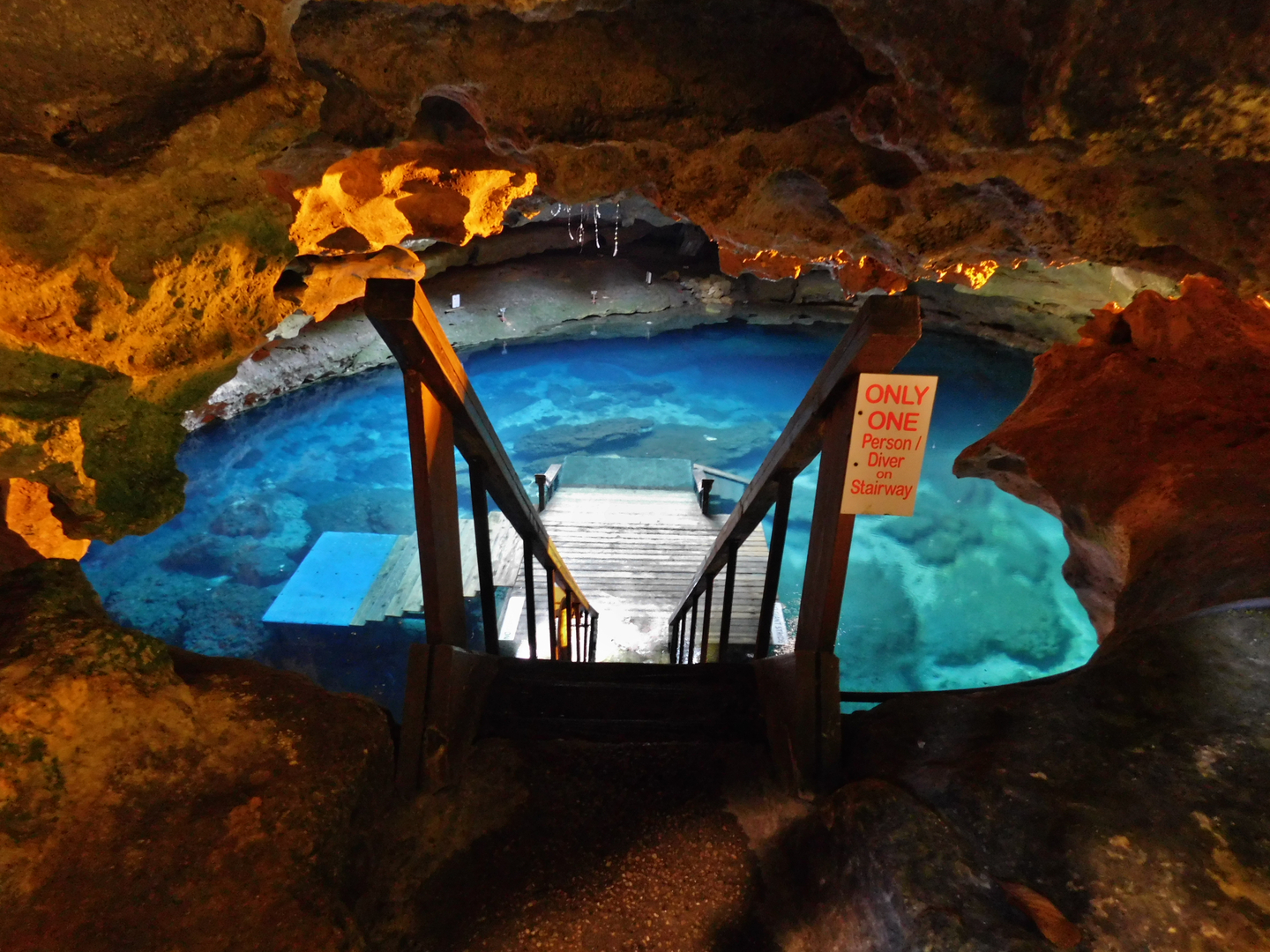 "Devil's Race Course," "Devil's Bathtub," "Devil's Darning Needle Hollow," or "Devil's Tea Table."
When it isn't just frivolity, we say, "The Lord rebuke you, Satan!"
We'll take this cave (of Saint Michael in Italy).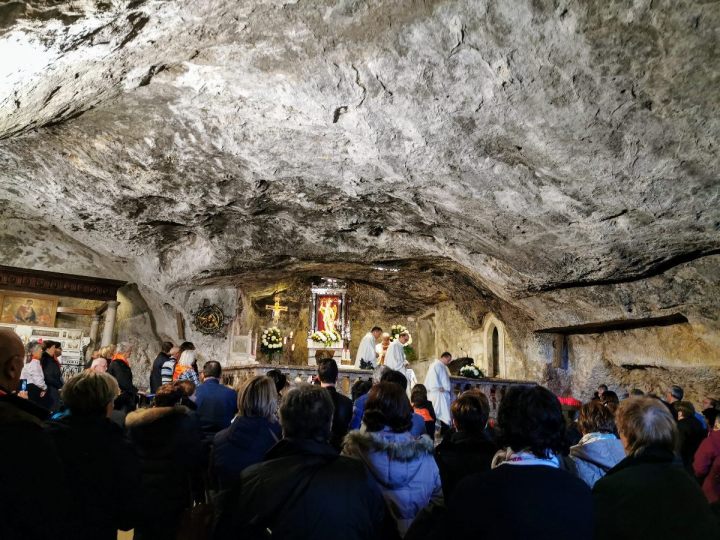 Through the years (prayer need) we've noticed periodic boating accidents, crimes, or suicides at places named for Lucifer.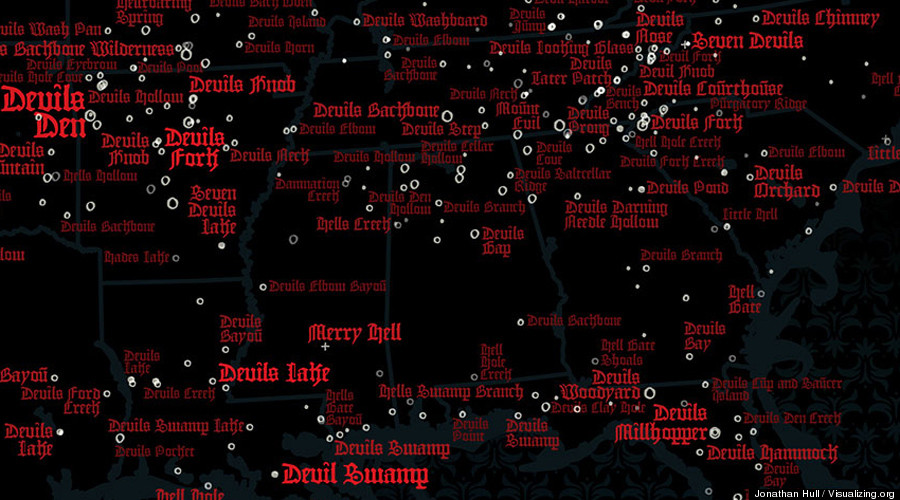 Not a good thing, even in jest. (Are you listening, Devil's Food"?)
In Niagara Falls, at the bottom of the gorge, about four miles downriver from the cataracts, and abutting a huge hydroelectric plant, is a small cave called "Devil's Hole."
The Senecas warned travelers about the location, notes a local paper, but not everyone listened to them.
In 1687 the French explorer Robert de la Salle was murdered by the members of his own expedition after visiting Devil's Hole.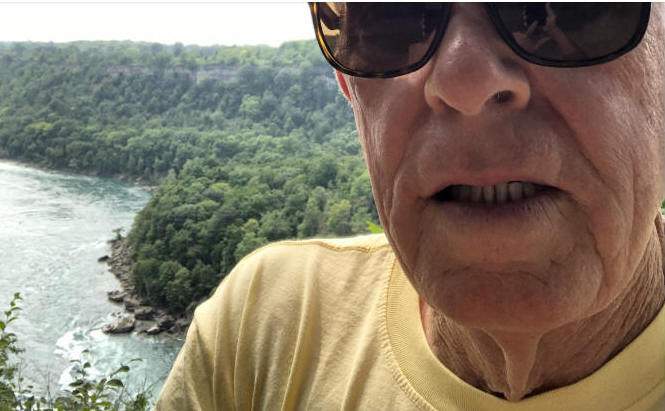 It's basically a cavern and there used to be a railway that ran along with river there.
Hours after taking that train, President William McKinley was assassinated in nearby Buffalo.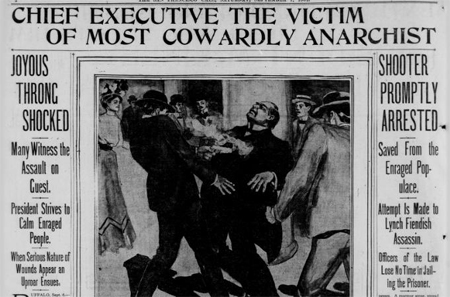 Notes another site, "In 1763 the Indian "prophet" preached of a union of Indians to expel the English. Taking advantage of the religious fervor at the time, he organized a simultaneous attack on English Forts, careful of planning it for a certain phase of the moon.
"About five hundred Senecas surprised a wagon train escorted by twenty-four English soldiers. They were ambushed and driven over the edge of the Devil's Hole. A party was sent from Fort Niagara to rescue them and they, too, were nearly annihilated. In all, eighty scalped and otherwise mutilated bodies were recovered by the few rescuers left who were sent in vain. Horses and still-screaming victims were thrown into the gorge and the nearby stream, still known as 'Bloody Run.'"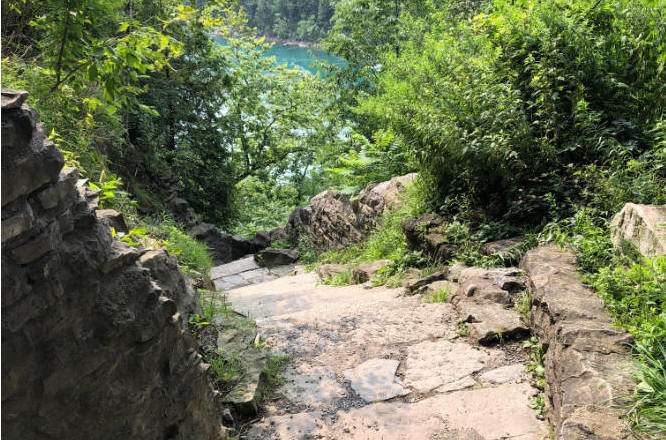 Bloody Run would later gain fame again as one of the nation's most polluted streams.
Adds the Niagara Falls Reporter, "Visitors tell of hearing strange, mournful voices and sighting mysterious lights in the vicinity, called by one visiting writer a place "cursed by an aura of sheer bad luck. So common are these sad occurrences, they barely rate a paragraph or two in the local newspaper: 'Authorities believe the body recovered at 10:30 a.m. Thursday in the Niagara River Gorge at Devil's Hole State Park is that of a missing Canadian school teacher. The car of the woman, who apparently had a bad school year and was scheduled to undergo breast surgery today, was found at 10 p.m. Wednesday."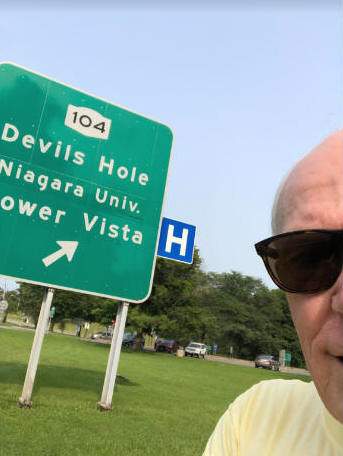 Thank God, within walking distance is a Catholic university, and downriver in Youngstown is a chapel dedicated to the Archangel Michael.
We'd rather focus on what's above than what's below.
During a visit to the state park above Devil's Hole, this photo was taken.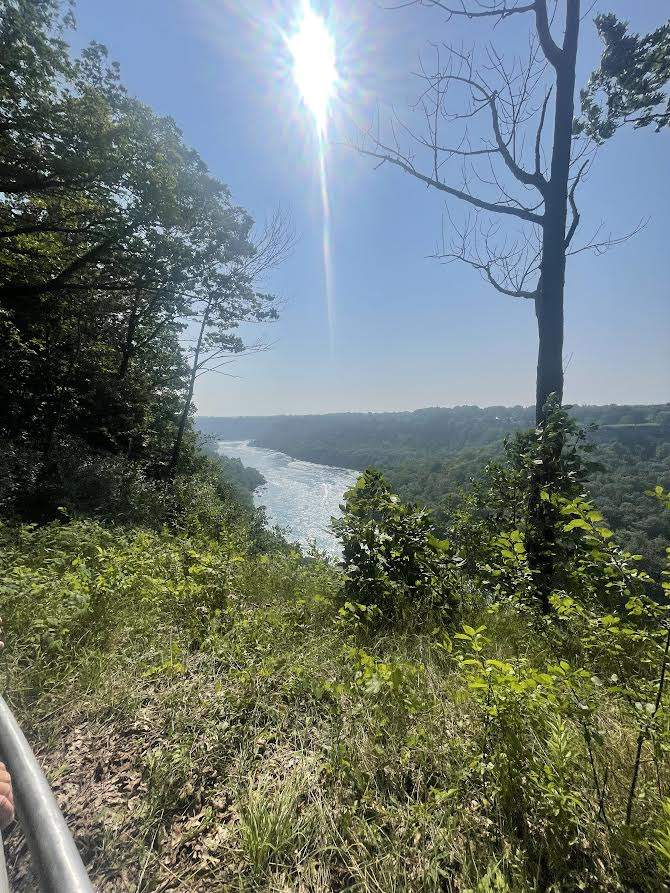 It wasn't the sun. Perhaps just lens refraction/reflection?
Perhaps.
We'll take it as an angel.
[Mark your calendar: Michael Brown pilgrimage to the Holy Land, September 2024; details to be announced]
[resources: Overcoming Familiar Spirits]