---
Have you ever noticed (no doubt a coincidence) how many strange images can be "seen" in celestial photography?
For instance, if one so desires, one can nearly see the rising head not of anything equiline but perhaps more a dragon in the Horsehead Nebula [above].
Do we really know what space is? (Below, the swirls of Jupiter)
There is a physical aspect, for sure, at least in proximate space. We have landed vehicles upon extraterrestrial sites on Mars and the moon!
Sometimes, though, it seems like there's an overarching spiritual aspect.
During near-death experiences, folks sometimes describe being whisked through space past planets and stars and galaxies toward that Light, and certain of them say they saw "cities of light" — distant luminous places — that seemed like gradations in afterlife progress.
Whatever, God is behind it all (isn't it astounding how He could keep track of every little thing on earth, not to mention countless reaches of "space" and the invisible dimensions?), and Jesus rules over "heaven and earth" — space often described, of course, as "the heavens."
Perhaps it is no wonder that many astronauts and cosmonauts have reported spiritual experiences (epiphanies, metanoias, unexplained lights, voices, whispers, singing, even outright angelic forms) while up there in capsules, on the lunar surface, or in an orbiting station. Just the result of space travel affecting the brain?
Do you see anything is this photograph — or any such pictures?
Peruse this website or this one and let us know if you do!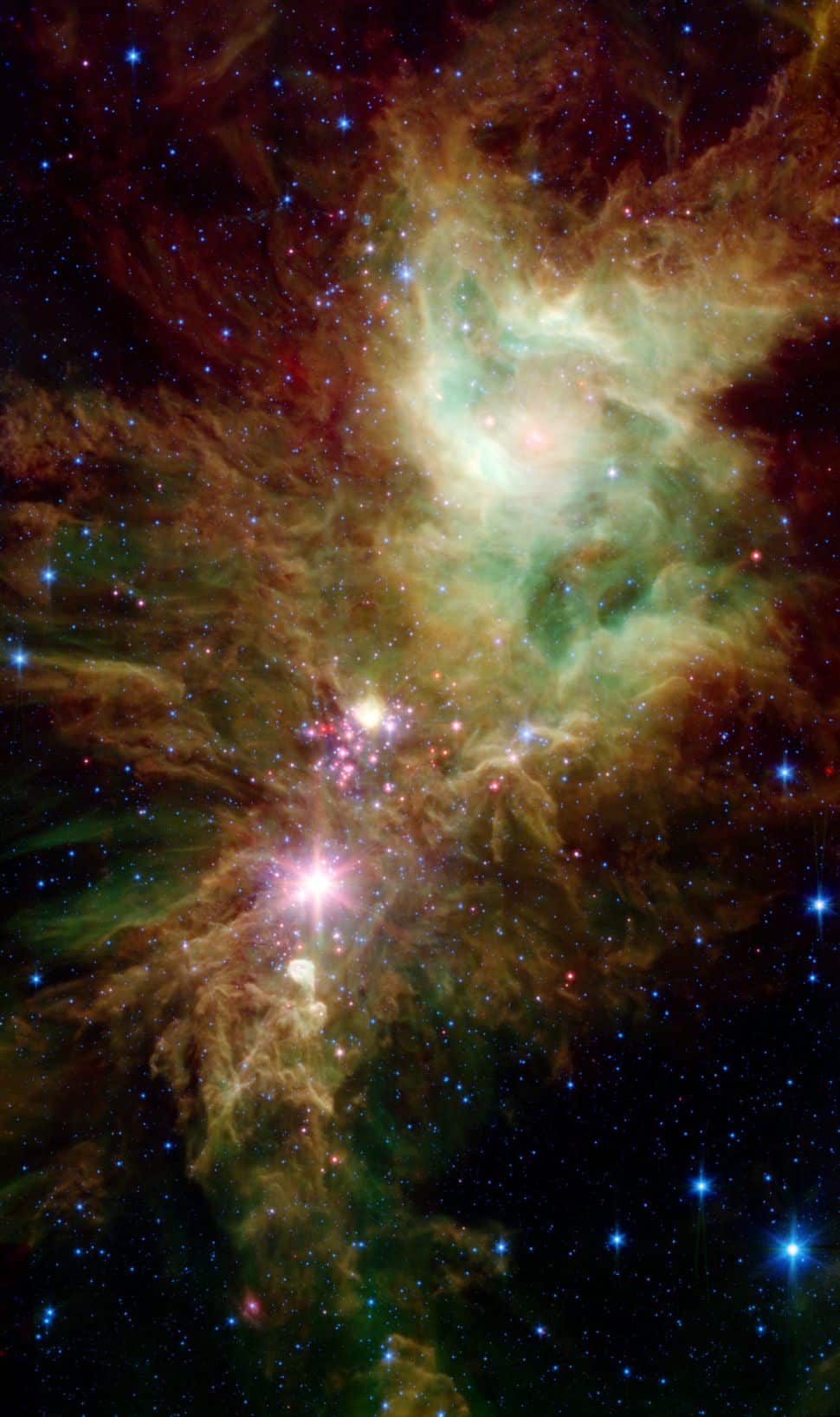 Pareidolia, once again. Doubtless! Or, as philosopher-biometrician J.B.S. Haldane said, is the universe "not only stranger than we imagine, but stranger than we can imagine"?
Doesn't this remind you of old artistic representations of angels circling the Throne of God?
Now maybe there is an image or two in these:
Spiritual warfare?
Others believe one can see the Plan of Salvation acted out in the constellations. But this can quickly stray into gnosticism and astrology. (There is Virgo, a constellation that means "virgin," while some think Pisces means "Jesus." Did astrologers rip off the original story told in the constellations? We'll stay with simply thinking of them as clusters of stars — mysterious enough!)
Perhaps you recall the Halloween asteroid (which zipped by on October 31, 2015).
Noted a website about the star Betelgeuse, which many astronomers are expecting will "soon" explode into a supernova, this astronomical body "is ce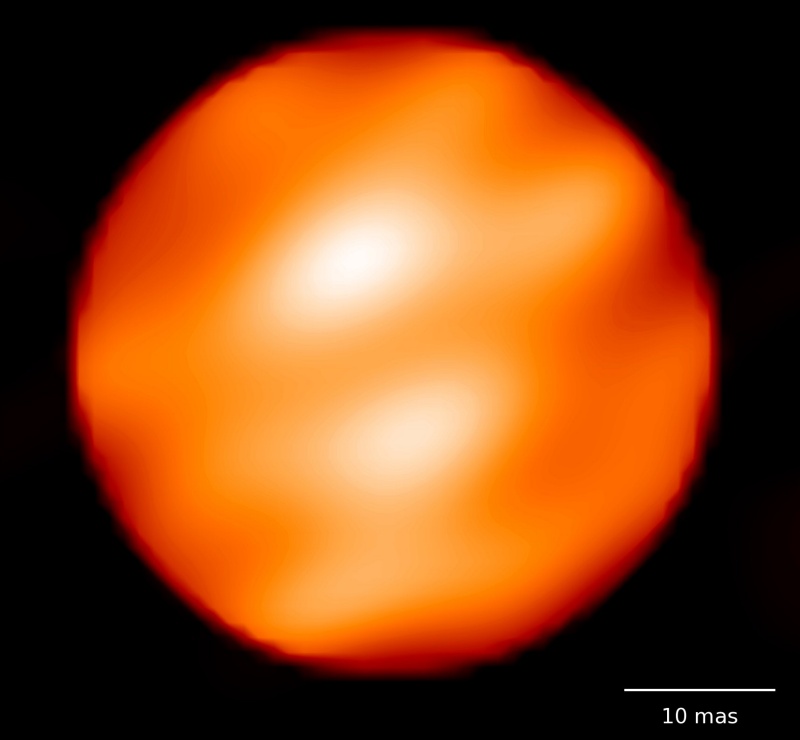 lebrated in many ways by practitioners of the black arts. Take, for example, the Hollywood movie, Beetlejuice. Insiders often pronounce 'Betelgeuse' like the word 'Beetlejuice.' Just about all the actors in this movie are members of witch covens in real life. The plot revolves around a recently deceased couple who enlist the services of a dead exorcist to remove the occupants of the home they would have lived in had they not died in an accident. After a variety of demonic antics, the two couples – living and dead – agree to live together and share the house. The house represents planet earth, while the dead couple symbolize the demonic entities that are working so hard to regain control of our physical world – and its human occupants. Presented in a humorous way, the movie is actually an elaborate exercise in black magic. And it depicts in no uncertain terms the role that Betelgeuse will play in this demonic assault."
Here's another shot, elsewhere in the cosmos. Ghostly, no?
Did you know, as space.com explains, there is the "so-called 'demon star' of Algol," the most prominent eclipsing variable star in the night sky, "and if you know when and where to look, you can see the star appear to wink as it is eclipsed by another, dimmer star. This variable star eclipse occurs like clockwork at intervals of 68 hours, 48 minutes and 59.9 seconds, or 2.86736 days. Because the entire eclipse takes nine hours and forty minutes from start to finish, the entire performance can be seen in a single night when the timing is right."
A strange place, space!
And sometimes questionable.
For example, there is the father of solid rocket fuel (which made traveling to faraway places possible), Jack Parsons.
He was a practicing satanist. (There is a crater named for him — on the dark side of the moon, of course, right!).
So when we wing through space, we do so only with Jesus, and only on the wings of angels, which are discerned in many such space photographs.
Note the stars, during apparitions, that circulate around the head of the Blessed Mother!
Jesus is so much larger than a galaxy, or even a universe.
[resources: Lying Wonders, Strangest Things]