A great hue and cry has erupted — understandably — over the demonic "rap" concert in Texas that caused now nine young people to lose their lives. It even has been dissected by exorcists, who agree with unanimity that the motif, imagery, and actions of the performer, Travis Scott, evoked actual forces of evil. Tens of thousands were crammed into what even young, secular observers realize was basically an occult ritual.
There is little defending Scott (who seemed to have encouraged and drawn energy from the mayhem), but he is anything but alone. What about Lady Gaga? What about Madonna? What about Beyonce lapsing into an alternate personality ("Sasha Fierce") during performances? What about Super Bowl half-times?
Since the 1950s, and really before that, dating to a seminal guitarist named Robert Johnson, who in the 1930s was said to have sold his soul for musical success (at a crossroads in Dockery, Mississippi), musicians have pilgrimaged to that spot in search of similar anointing. Some seem to have found it. Eric Clapton called Johnson "the most important blues singer that ever lived," and musicians such as Bob Dylan, Keith Richards (Rolling Stones), John Fogerty (Creedence Clearwater), and Robert Plant  (Led Zeppelin) have gone to the hallowed spot, paying homage to Johnson — and implicitly, also the devil. It doesn't take pareidolia to see a hazy, demonic image in one of the rare photos of this poor man (left: prayer need). Dylan told 60 Minutes, [see here or below, of his "bargain — and how it led to sudden acclaim.
Oh, but the price.
Mostly, such pacts are "signed" unknowingly. The devil imbues humans with "talent" and "genius" (as in "genie") if simply, knowingly or not, in whatever field, we are working in his design. Whenever there is great fame or fortune, especially when it is sudden — a bolt of lightning — or something goes wildly "viral," it may be because it serves a dark force (even in religious circles).
Keep this in mind.
That kind of "viral" has now given way to a virus of the real kind.
There is the saying, "Behind every great fortune is a crime." Perhaps it is more accurate to say that behind many fortunes is a force that operates in the wrong heavenlies.
Recently, said a news item we carried, "The rock 'n roll world is mourning the freakish death of longtime industry insider Mick Brigden, who managed careers and directed tours for the Rolling Stones, Bob Dylan, and Peter Frampton, among other acts. Brigden died earlier this week following an accident as he was attempting to dig a grave for his family's dog at his hilltop home north of Santa Rosa, Calif., the Press Democrat reported Friday. He was 73. The hole for the grave collapsed in on Brigden and he died immediately."
Strange, but then again, much about modern music is strange. It was the Rolling Stones who played in a concert in California at Altamont Racetrack in 1969 during which the bodyguards — appropriately, Hell's Angels — stabbed a concertgoer to death.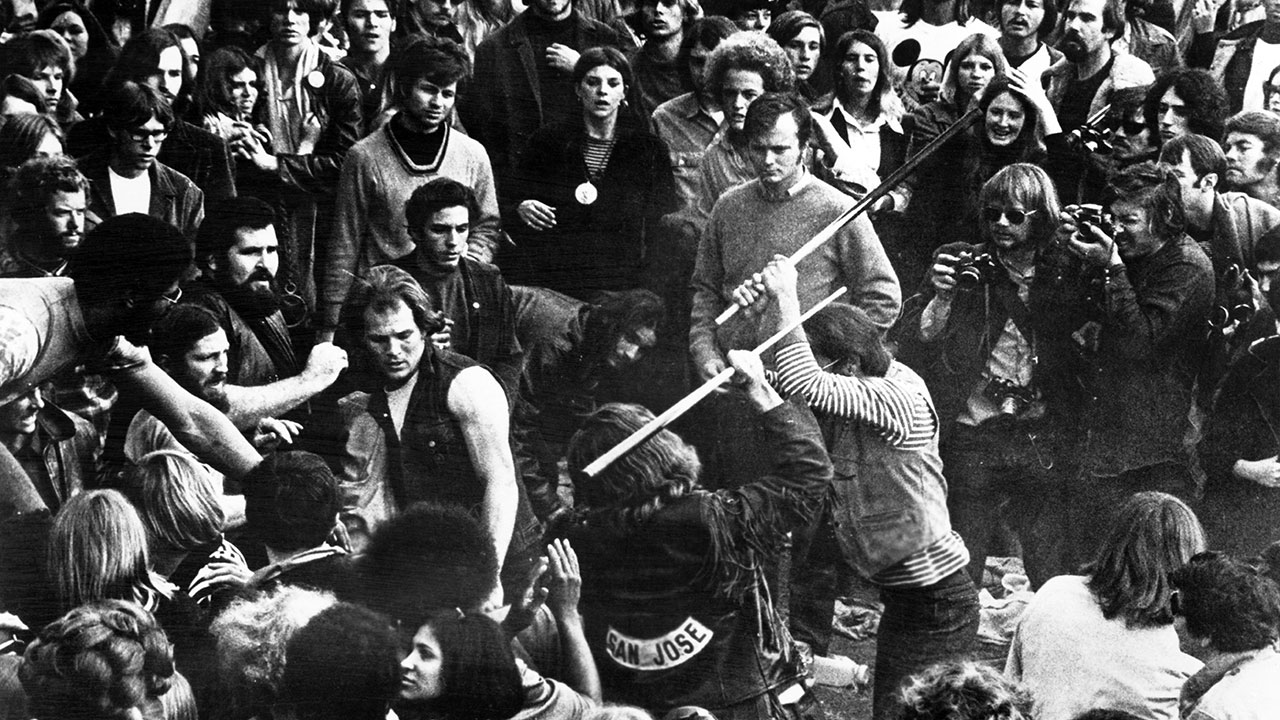 Among the songs played by the Stones: "Sympathy for the Devil."
Another coincidence.
You think there were a lot of people crammed into Astroworld for that Travis Scott debacle? That was fifty thousand. Altamont was at least 300,000.
Look at all the rock stars who have paid a price with their deaths at a young age.
And look at how many were as immersed in darkness as this fellow Travis Scott, whom we'd never heard of before.
More recognizable is Ozzy Osbourne, who basically worshipped Satan with his "songs" and concerts  and has been "rewarded," besides with heavy-metal acclaim, with a hit reality show; or that fellow Gene Simmons from the group Kiss, with clearly demonic comportment; or Carlos Santana, who said his inspiration came from a spirit named Metatron; or…
Well, as stated, it is a very long list. There's an entire video series called, They Sold Their Souls For Rock-n'Roll. It goes on for hours and could have lasted hours more.
Just showmanship?
There's a price.
Intentionally or not, invoking the devil brings him from the depths.
It isn't just shock value or showmanship. This is real raw energy.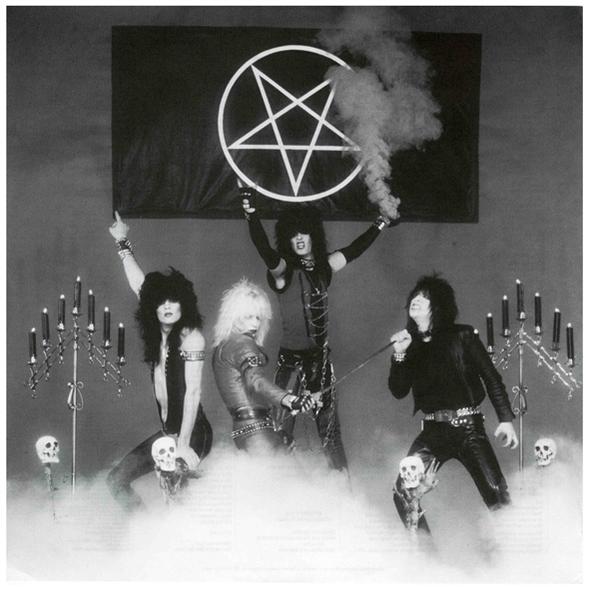 This is "charisma."
This is "stardom" (but in what constellation?). [scroll past ad for more]
If one reads some of the backstories about the group Led Zeppelin, especially their disgusting conduct with "groupies," and their adulation of a famous English occultist, one never wants to hear their song "Stairway to Heaven" again.
The stairs seem to lead in the opposite direction.
This isn't to judge. These folks are deceived, as we all have been or always can be. Next month, many commemorate the untimely death of John Lennon, who was killed by a man directed to do so by "voices" in his head.
Okay. Enough.
Yes, focus on Jesus — the purity and intervention of Mary.
And think about how many famous rock songs could have had religious lyrics — been praises to the Lord.
Write your own when you think of well-known tunes. Or perhaps don't bother thinking of them at all.
"Oh, Lord, I am not worthy…"
Remember that church hymn — predating the rock explosion.
Oh, what rock — and then heavy metal, and now rap — have wrought, far beyond riots and localized events, but across society.
Bad "karma"? Or just tapping the wrong keg?