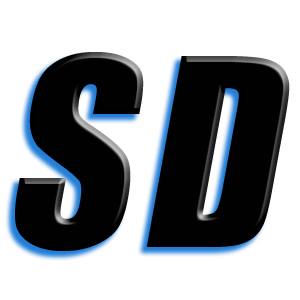 By Michael H. Brown
As Storms Brew, So Does Realization Of Some Hidden, Anointed Shrines In Florida
We had a wonderful retreat in the Fort Lauderdale area, and there we discussed protection in our time — protection and preparation, in the spiritual sense. We will make tapes or CDs available of the day-long seminar shortly.
While there, we distributed blessed salt and took our own to sprinkle along the coast, in the hope — and faith — of protection. Fascinating it was to see how such protection has worked in the past.
I speak here of a little shrine built alongside St. Mary Star of the Sea Church in Key West. We took a ride out there — the southernmost point of the continental U.S. — and visited the Lourdes grotto built by a nun named Sister Louis Gabriel. Tradition has it that Sister Louis remarked that as long as the grotto stood, "Key West would never experience the full brunt of a hurricane." As all residents can attest, notes the parish history, "there has not been a severe storm on the island since the erection of the grotto in 1922."
Even hurricane experts have commented on how this part of Florida has been "unbelievably spared" (in the words of one expert, Dr. William Gray).
Such is not, however, to tempt fate. The Florida Keys are the most vulnerable part of the United States — more so even than New Orleans, by many standards, when it comes to hurricanes — and while Key West, which has certain moral issues, has not seen a direct hit in recent times, other parts of the Keys have (for example, Islamorada, which suffered the most ferocious hit in U.S. history), and the area frequently has been brushed, as with Wilma last year. No one but God knows what the future has in store.
But it is another indication of how important devotions, sacramentals, and other tools of the faith can be. Countless are the instances where statues or little shrines have survived the most violent storms, and all of us need such protection in our times. We suggest Holy Oil, Holy Water, medals, statues, and other signs of love for God, encircling your property and dispersed (in the case of salt) throughout whatever town you are in. We were thrilled while in the Fort Lauderdale area to receive a large stone that was originally from the monastery site at Clairvaux in Spain, where it's said to have been blessed by St. Bernard.
These things have real effects and back at the Keys, at the other end of the chain of islands, is an incredible statue of Jesus that has been sunken 25 feet down in the clear waters of John Pennekamp Reef. In fact, the statue of Jesus has come to symbolize the park — and the diving area — themselves. It's a nine-foot bronze sculpture that is a replica of one that was placed in Italy, and it is considered protection for the reef — and no doubt protects the whole Key Largo area.
Many little surprises in Florida! Indeed, St. Mary Star of the Sea is the oldest catholic parish in South Florida and has always been an important foothold of Christianity in America. It's so old it was under the Diocese of Havana when Florida was still Spanish territory! Key West as a parish may date back to 1724.
And so we see why there has been protection — right here smack in the middle of Hurricane Alley (or perhaps we should say "Hurricane Highway"). Truly terrifying storms have skirted the coast, including record ones like 'Wilma,' 'Rita,' and 'Katrina,' which were all category-fives at one point in those warm waters.
On Key Largo itself is St. Justin the Martyr Church — a gorgeous complex that has a statue of the Madonna of Medjugorje out front and a rock from Apparition Hill — with the explanation, engraved on a plaque, that it was through intercession of the Queen of Peace that the church was built.
Inside is a huge replica of the Medjugojre Virgin as represented in a village called Tihalijna, along with a smaller statue of Medjugorje, two representations of Guadalupe, another of Our Lady of Perpetual Help, and the Czestochowa Madonna.
You could feel the anointing. The same was true of a tiny church we visited on the way back in Pahokee on the shores of Lake Okeechobee named St. Mary where there is an icon that had been painted by a Russian monk in the 16th century and had been owned by Czar Nicholas II — the saintly ruler of Russia who was forced to leave the throne and eventually murdered when Lenin rose to power in 1917.
Miracles are claimed with those who pray before the jeweled portrait in this impoverished part of south-central Florida. Once more, the grace is palpable. Hidden things indeed!
Let us hope the blessings persist, despite the odds; let us hope we are all protected at this time when events may come where we least expect. Tremendous happenings will occur and will be appreciated only by those who are close to God.
6/12/06
[tapes and CDs of Michael Brown retreat will be available in about a week]