From the Catholic Herald:
The Polish archbishop tasked with overseeing Bosnia-Herzegovina's Medjugorje shrine has outlined plans for expansion, including more Masses in different languages and facilities for young pilgrims who flock to the site of the alleged Marian apparitions.
"Medjugorje represents Europe's spiritual lungs, a place where millions discover God and the beauties of the Church," said Archbishop Henryk Hoser, retired archbishop of Warsaw-Praga. "We now have to re-create its infrastructure, firstly by securing its liturgical space. We also need to expand its areas for retreats and provide new places for celebrating the Eucharist, especially for pilgrims," he said.
[Return to www.spiritdaily.com]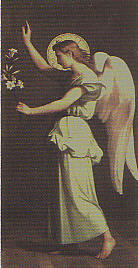 Pray always for purity and love
+
Please report any inappropriate ads or content
---
==
=
=
=
=
=
=
=
=
=
=
=
=
=
=