Every moment we should keep eternity first and foremost on our minds. God and Jesus should be the only "obsessions" we have. All else — everything worldly — is as dross.
Passing from this life is going to be different than most imagine, and, if we're prepared, much, much better — more than could have been foreseen in our wildest, fondest dreams.
There is no sleeping or coma. There is no hanging out in a tomb (did Jesus?). The rise is painless. Many who have "been there" say it's like passing into another room: His Light instantly surrounds us, as do — and this is no fantasy — angels and loved ones.
Perhaps one could say that the passage is like going through a crepe-paper door or a bubble. Easy. Effortless, once the trials of life on earth (and often sickness) end. We are suddenly just there. One who had the alleged experience was Barbara Whitfield, a psychotherapist who described leaving her body during a medical procedure.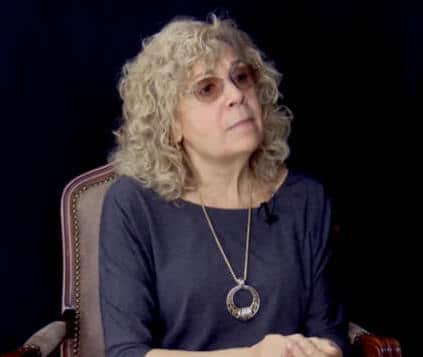 "Two days after surgery, I started to die," recalls the psychotherapist. "They were giving me all kinds of things to save me. I lost consciousness and the next thing I knew, I was walking up and down the hall [in spirit] and I went back into my room and saw the bed and my body.
"It was totally peaceful. It didn't bother me at all until I started drifting away from my body and moving through something you could call a tunnel. That's the closest description I can think of. At the time I had no explanation for this, because I was an atheist. I never once had believed that anyone existed beyond their death. I didn't believe you could exist apart from your body. The next thing I knew, my grandmother was there.
"Now, she'd been dead for fourteen years. And my grandmother just put her arms around me like she did when I was a child and pulled me into her chest.
"The next thing I knew we were re-experiencing everything she and I did [together] and the love we had for each other. She told me heart-to-heart that she would always be there waiting for me."
Unforgettable. Life-changing. Indelible, even when brief.
So many offer highly similar accounts that it defies the logic of skeptics.
When she saw her life in review, says Barbara, it was like each event was a "bubble" and as she saw them and relived the events in them, she heard herself repeat, "No wonder… no wonder… no wonder." Things that had mystified or hurt or angered her were explained. She saw that abuse from her mother had caused her to be the way she was, and that in her turn her mother had suffered from an abusive parent. She hadn't known that. 
When she did, says the psychotherapist, "the curse became the gift."
As she understood her life, Barbara "became the real, authentic me." The authentic self is distinguished by such people from the self we project when we are viewing ourselves in accordance with the world — when we allow the worldly to define us.
Those were among her realizations. And then I was back in the hospital bed.
Recalls another, Andrea Pfeifer of Germany, who "died" at 26, "What raised a deep sadness in me — bubbling to the surface [when she reviewed her life] — was caused by an incredibly deep regret that I did not leave my mark on the world because I did not share my gifts with the world." 
This too makes us think. What are our gifts? How have we used them? Have we used them enough? (We all have them.)
We all also have a mission in life. It is often tied to what we most love to do. It is what comes naturally to us. It is linked to our gifts.
Every gift and every person is equal in God's Plan.
And best of all, everyone is equally loved.
A man named Eddie Turner, tormented by thoughts of even suicide, and thus also close to passage, desperately (and wisely) called out to Jesus, Who immediately came and, looking to the corner, told the distraught man, "Eddie, there's your problem." 
"When I looked I saw two imps, two monkey-looking creatures," says Turner. "At the time, I didn't study the Bible. I didn't know about demons. When they saw Jesus looking at them, they shrieked in fear. They were huddled in the corner. They wouldn't look at Jesus. They had hair on their bodies and were starting to shake." When Jesus disappeared, Eddie found himself not only away from the impish creatures but in Heaven' "breathing love." Although he didn't want to return to earthly life, he claims the Lord told him he had to return for his wife and young boy.
+
But what he experienced still resonates — radiates from him, and for a simple reason: "People live on love in Heaven," he testifies. 
[resources: afterlife books]