---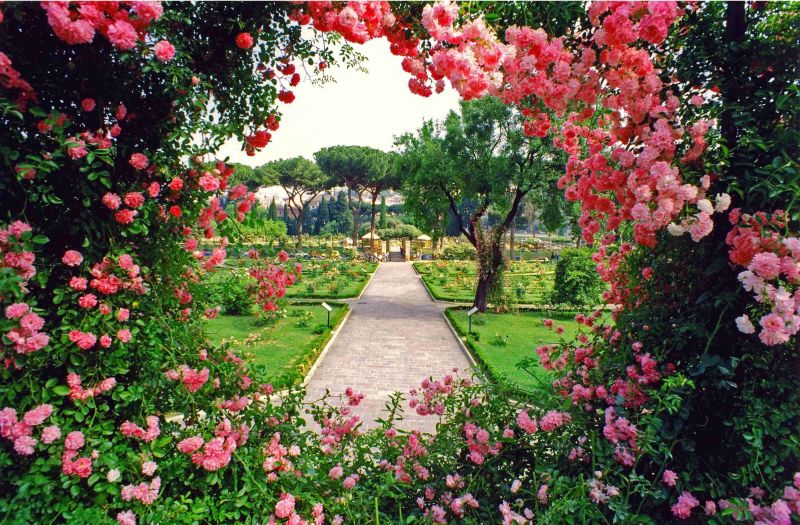 Two devout Catholics from Louisiana — one the widow of a real estate businessman, the other a practicing cardiologist who lost his wife less than two months ago — relate uncannily similar experiences in which acquaintances, prayer partners, and others have claimed to encounter their deceased spouses.
The two, Dr. Joseph W. Landreneau of Alexandria and JoAnn Marchand of Gonzales, are friends of long-standing, JoAnn losing her husband eight years ago while Dr. Landreneau's wife, Gail, a long-time viewer of this website, died on January 25.
An eclectic woman who during her sixty-five years had done everything from manage Dr. Landreneau's office and teach chemistry as a volunteer to assist at the sports activities of their six children, Gail, says her husband, woke every morning around three a.m. to attend Adoration at Our Lady of Prompt Succor Church in Alexandria, followed by the "Morning Office" and a Rosary with friends.
Dr. Landreneau and his housekeeper, Rosa Marzette, relate how Gail, who died of gastric cancer after a long, courageous battle, has left signs and recently appeared to Rosa in two "dream-visions." 
"It was about two weeks after she passed away that I was up early in the morning and was waiting to wake up my husband at 6:30 and I think I fell back into sleep and saw this beautiful garden of roses — yellow stood out, beautiful yellow roses — and she was standing there in sparkling white," says Rosa. "After a while she turned and walked away. It was so real. A peace came over me, and now I miss her but don't grieve any more. It was about ten or fifteen seconds. She was young and looked like herself, and just beautiful. She didn't look sick anymore, but like she was well and doing great."
Gail was known for her love of roses — particularly yellow ones.
Was it a dream or a vision in that zone between wakefulness and slumber (called the hypnagogic state), where many mystical insights are said to occur? Call it threshold consciousness.
"The next time I saw was at her house, where she passed away," Rosa told us. "They used to have a room that was called the 'pool room' [for its pool table] and she must have come in through the window because there was no door where she came in. She had a wallet full of money and gave me some and said to give it to my husband Willion to feed the cats in the neighborhood, to buy some food to feed all the cats around, and then took the wallet back. I woke up when she said, 'I have to go now.' She was wearing like soft beige and her hair was curly and long. She left and said she would come again and would stay a while." There will be, believes Rosa, one more visitation.
According to Dr. Landreneau, Gail herself had several experiences during her life of seeing the Blessed Mother and had a grotto of Mary as she appeared during the Miraculous Medal apparitions at Rue du Bac in Paris in their yard. The day after Rosa "saw" Gail, Dr. Landreneau was in California when he had his own experience.
"It was about ten days after she died, a Saturday, and we were ready to take a ride to Napa Valley to see some wineries," says the cardiovascular specialist, who is associated with the Rapides Regional Medical Center, among other facilities. "It had been raining and at about 6:45 a.m. there was this beautiful rainbow that went from the ground to the ground on the other — a full arc. I had seen that only one other time — with Gail, about ten years before, in Baton Rouge. 
"But this was really beautiful, extraordinary. We were standing on the porch and my son's mother-in-law commented that she had never seen anything like that.
"I just shook my head and we went and got in the car and the radio came on and was playing some tunes from the Seventies and I was pondering the rainbow and this song came on, the name of which I couldn't remember, but then the title came on the little radio digital panel and the name of the song was 'Hello It's Me!' 
The song was by musician Todd Rundgren. "There were other things I noticed," he recounts. "We went to Mass  in Oakland at a small chapel and knelt down to pray and the tabernacle was were there and there were two vases with pink-white roses. The Mass started and I forget the first reading but the responsorial was the 23rd Psalm and that's what we had put on the Mass cards for Gail's funeral."
What gets us to Heaven? Said her obituary: "Gail was a person of deep Catholic faith with a special devotion to Mary, and she enjoyed sharing her faith. In particular she enjoyed leading her grandchildren in prayer. She was a Lady Grand Cross of the Holy Order of the Equestrian Order of the Holy Sepulchre of Jerusalem. Her faith was a tremendous source of strength and comfort during her struggle with esophageal cancer, to which she ultimately succumbed." 
In the case of JoAnn Marchand, it is asserted that the experiences — visions of her equally-devout husband, John Curtis — were experienced by a number of friends and acquaintances, some of whom saw him in a fully awakened state, with their eyes open. 
John (known better as "Curtis") died in 2007 from leukemia and had been a daily communicant since the age of five. There were thirteen priests at his funeral.
"Seven saw him," JoAnn relates. "A lady at church was the first. She was ecstatic. She was praying and saw a light blinking and saw the Blessed Mother with Curt. She said as she entered the church of Saint Teresa of Avila, his body lay in the center aisle. She said, 'As I viewed the body I asked Mr. Curtis to say hello to Padre Pio for me. Mr. Curtis stood more handsome than I can describe. He was in dazzling white. The Mother of God ushered him down the aisle of Heaven to a special seating place. A type of treasure chest of God's gifts richer than material or gold was placed at his feet for him to distribute, sort of like an inheritance to give away to others. I felt pure gratitude to be an invited guest, through this holy of holy places, sharing this event… Mary was very pleased… I somehow felt that Prince Curtis has inherited the gift of heavenly real estate…"
There are many mansions!
There are also many graces — when we avail ourselves of them, and ask the deceased to pray for us, as we — especially during Lent — pray for them.
"Another woman saw him in Alexandria and he was standing where we normally park our car and he was in white from head to toe and very young and happy," says JoAnn. "She started to go to greet him and hug him and he just disappeared. He was happy and young — very young."
He also allegedly came to his sister, a nun named Evelyn, who had been bedridden in her order's nursing home in Kentucky and couldn't make the funeral.
Curtis came to her young and happy. "He was standing at the foot of her bed and he told her that he loved her and forgave her — he came to reconcile," says JoAnn, who like Dr. Landreneau is part of Louisiana's vibrant Marian community.
Yet another woman saw Curtis at her house in Gonzalez.
And lest we leave it out: an alleged local mystic named Claire Champagne (ironically, in Theriot, Louisiana) said she saw Curtis "smiling, young, and he said Jesus told him that 'I can come every last Saturday anytime I want'" [that was when they had their prayer group].
And so it goes.
Alleged visions. Dreams. Perhaps corporeal apparitions. Signs.
Believe what you will. We believe, as the Virgin Mary herself has said, that, to quote her, at times God permits souls "to manifest."
Another doctor we know — Dr. Roman Chrucky, in Connecticut, who has locutionary experiences, and was a friend of the Marchands — "was at Communion after Curtis died," says JoAnn, "and called to say 'Curt made it.'" Certainly sounds that way.
[resources:  Michael Brown retreat, Chicago: afterlife, prophecy, spiritual warfare; and books on the afterlife]
[Today's Mass reading from Luke:
Jesus said to the Pharisees:
"There was a rich man who dressed in purple garments and fine linen
and dined sumptuously each day.
And lying at his door was a poor man named Lazarus, covered with sores,
who would gladly have eaten his fill of the scraps
that fell from the rich man's table.
Dogs even used to come and lick his sores.
When the poor man died,
he was carried away by angels to the bosom of Abraham.
The rich man also died and was buried,
and from the netherworld, where he was in torment,
he raised his eyes and saw Abraham far off
and Lazarus at his side.
And he cried out, 'Father Abraham, have pity on me.
Send Lazarus to dip the tip of his finger in water and cool my tongue,
for I am suffering torment in these flames.'
Abraham replied, 'My child,
remember that you received what was good during your lifetime
while Lazarus likewise received what was bad;
but now he is comforted here, whereas you are tormented.
Moreover, between us and you a great chasm is established
to prevent anyone from crossing
who might wish to go from our side to yours
or from your side to ours.'
He said, 'Then I beg you, father, send him
to my father's house,
for I have five brothers, so that he may warn them,
lest they too come to this place of torment.'
But Abraham replied, 'They have Moses and the prophets.
Let them listen to them.'
He said, 'Oh no, father Abraham,
but if someone from the dead goes to them, they will repent.'
Then Abraham said,
'If they will not listen to Moses and the prophets,
neither will they be persuaded
if someone should rise from the dead.'"]