From the Catholic Herald:
State and municipal officials in the north-central state of Zacatecas have unveiled plans to build the world's biggest statue of Our Lady of Guadalupe, the national patroness — hoping the giant image will increase tourist visits.
The proposed statue would stand 154 feet (47 metres), slightly taller than the Virgin of Peace monument in Venezuela, which is currently the world's tallest statue of Mary. It will also dwarf other famous religious landmarks in Mexico such as the Christ the King statues in the states of Aguascalientes and Guanajuato. In 2012, Pope Benedict XVI flew past the Christ the King statue in Guanajuato and celebrated Mass nearby.
[Return to www.spiritdaily.com]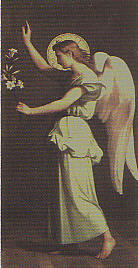 Pray always for purity and love
+++